Top benefits of UI design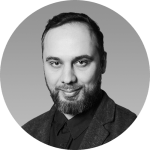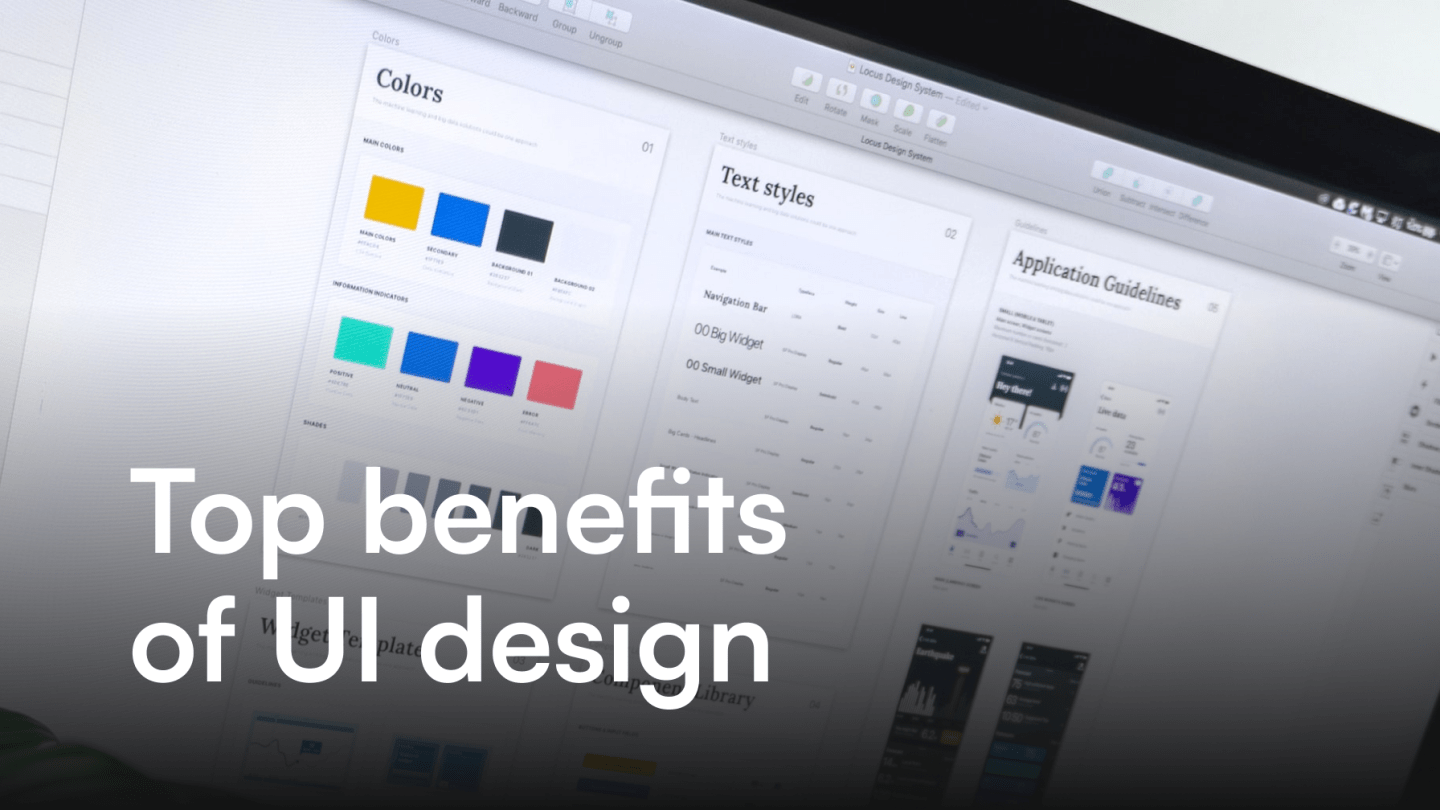 Time is money – you surely know that phrase. Well, it has never been so true as it is these days. How does that relate to UI design? Well, the user interface is the point where the first impression happens. Moreover, it has a lot to do with user experience – in terms of when people interact with your digital product. Negative user experience always translates to one thing – you lose money. So, you require a top-notch UI design to grab and hold the attention of your target audience. But there's more to that. Please — sit comfortably, and find out what are the top benefits of UI design.
UI design improves client acquisition
People sometimes tend to spend their hard-earned money spontaneously. But when it comes to digital product, they rather stick to the brands they know and trust. Persuading them to try something new is challenging, and turning them into loyal customers is even harder. What you need to know is that customer acquisition is not a one-shot thing. It's a long, time-consuming process that requires proper strategy and planning. One of the crucial tactics used in this process is crafting a positive and beneficial user experience. User experience translates to remarkable UI design – these two intertwine in some areas, but user designing user experience comes first. Briefly – the more visually compelling and comfortable-in-use your digital product is, the more significant competitive edge it provides for gathering a loyal audience. So, you see UI design is very helpful in acquiring new customers.
UI design lowers costs and accelerates development
There's no point to explain to anybody that perfectly designed web and mobile apps work great. Neither there's a need to go into details why poor design means failure for digital products. That's how things are. People abandon apps that are full of bugs, crash, or simply don't look good. Do you remember your first favorite app? How many apps have you tried and switched to other products that were simpler to use? Exactly, that 's the point. Millions of apps are out there – according to Statista, it's around 3 550 000 apps available in Google Play Store, and around 1 600 000 in Apple Store (Q3 of 2022). In December 2021, there were 2 605 000 apps in Google Play Store. The difference is significant, isn't it? So, you see – you have a lot of competition.
Knowing that, you are now aware that your new digital product requires the best possible UX and UI design to stand out from the crowd. Furthermore, UX and UI experts are vital for predicting the users' needs and behaviors, leading to avoiding issues before, during, and after the development. This means that if you hire UI experts (and UX pros as well) for your project, you will cut down the development costs and shorten time-to-market. Without proper experience in your team, your new digital product will be just another one app among the millions of others. Not to mention that every deadline will be looming ahead and increasing the chance of failure. Worry not, we know the UI & UX wizards well – we have them on board. You can hire top designers in no time – just ping us.
UI design improves customer retention
Here's another area, where proper planning and using a good strategy pays off. Customer retention strategies should allow businesses to give and get value from their current customer base. Sounds simple, but involves a lot of hard work. It's about figuring out how to develop a strong relationship with customers and boosting the income – at the same time. Now, the UI design part is essential (again). Crafting a visually attractive and easy-to-use digital product can entice a new audience and work like a viral thing. People will just spread the word about your game-changer and act as voluntary brand ambassadors. Investing in UI design and UX pros has many benefits. One of them is improved customer retention, but you get even more – a free marketing team out there in the digital world. Cool, right?
UI design helps increase productivity
Ever tried to use obsolete software? It simply doesn't deliver what you need. Now, having UI experts on your team means one more thing. Namely, they always stay tuned to trends and new technologies. This translates to the fact, that they will share their knowledge and expertise in terms of modern tools. Here's an example – just imagine the differences between two offices, where one uses digital tools and the other sticks to old-fashion paper work. Or, another example – do you see yourself sitting at the desk, browsing a big, yellow phone book just to order a taxi? Or would you rather fire up Uber or any other ride app and get that done in a few seconds? Exactly. So, top UI design means experts on boards, who know the newest stuff. And that will boost the productivity in your whole team. Our pros know those tools.
UI design skyrockets user interaction
There is one more factor considered as crucial benefit of hiring top UI designers. It's about the user participation – the world-class UI design will translate to high user engagement. Without the top UI design, the other stuff will not work. All the funnel models, objectives, KPIs, and other things will not be important if your target audience is not loyal. So, you need to have a perfectly designed digital product not only for attracting new customers, but also for having them involved in using your app. A great UI design will navigate your users in a subtle manner, resulting in pure pleasure of delivering exactly what they require. You know, every screen or page has to be designed with a purpose in mind. And that's what our UI designer experts do. Want to hire top UI & UX experts? That's easy – just drop us a line.
Read also
How mobile applications are fueling digital transformation
What is a mobile app?
UX Laws & Principles – Part 1
---
---