What is the new Google Fuchsia OS?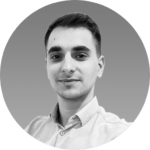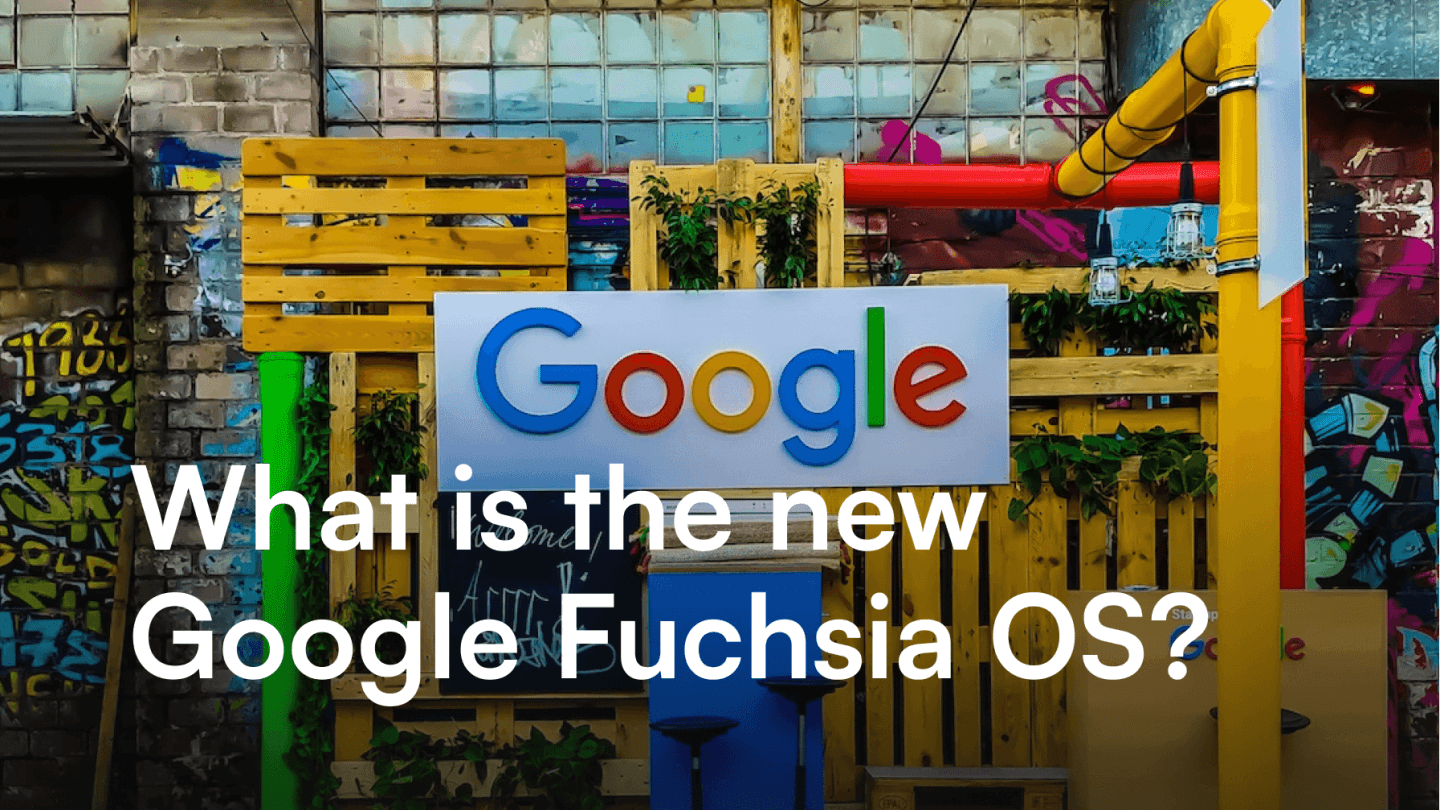 Google has been a tech leader for a long time now, and each year they provide new ideas or products to revolutionize the tech world. For example, Flutter is an unquestionable leader when it comes to cross-platform development, and, unlike its competitors, it became popular among developers and businesses within months from release. That's what happens when you have resources and support from one of the biggest players in the digital environment.
Now, there's Fuchsia OS, a project that began in August 2016. This open-source operating system was promised to be something completely new, a universal platform that can be used on a wide variety of devices. In 2019 Google launched the official website, sharing source code and documentation. However, the official release happened two years later, in May 2021. We should definitely take a closer look at this creation and try to predict how it will revolutionize the ways we use our devices.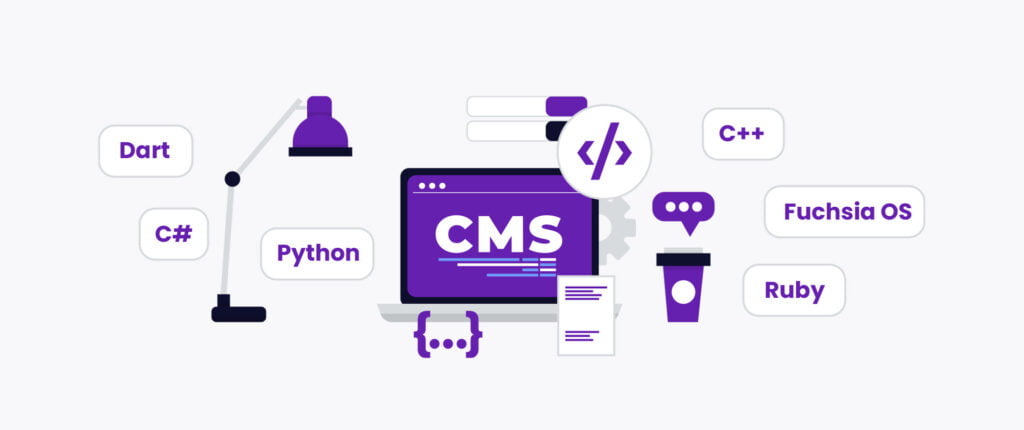 So what is the new Google operating system Fuchsia?
Written in several programming languages, including C, C++, Python and Dart, Fuchsia OS is an alternative to all previous operating systems developed by Google and its competitors. Unlike Android and Chrome OS, which are based on Linux kernel, this one uses a microkernel called Zircon. What's interesting is that Google wrote Fuchsia entirely from scratch. This doesn't happen that often.
Nevertheless, the main thing about Fuchsia is its capabilities because it is said that it will be working on all types of hardware, including smartphones, tablets, computers and an increasing number of smart home devices (including speakers). This last bit is particularly interesting, as the IT industry predicts Google's Fuchsia will strongly focus on IoT (Internet of Things). Shortly after the OS release, it was implemented in Google Nest Hub, a device that allows the users to control their smart home with voice commands and has a display to make use of.
Flutter & Fuchsia OS – what's that about?
There is a lot of buzz around Flutter's connections to the new operating system by Google. As software developers, we wanted to take a closer look. Flutter is an essential part of our tech stack, and apparently, it will be the main framework for Fuchsia app development. It makes a lot of sense. Google's Fuchsia is totally new, and it is not yet known what it will offer, but cross-platform applications made with Flutter will probably work on it with very little work required, which will kickstart their presence on a new platform.
Then, there are Fuchsia's technicalities. As we mentioned, it is created from scratch on a completely new kernel. Zircon, as a base for the operating system, is responsible for its main functionalities. Building an OS like that gives Google an advantage. Unlike platforms built using other technologies (e.g., Android made from Linux kernel), Fuchsia OS won't have any flaws of its original basis. Only the creator, meaning Google, decides how to handle security measures, fix performance issues or provide stability.
With Fuchsia operating system, Flutter will be used to build UIs for mobile apps, IoT devices as well as desktop and web software. That's the true definition of a cross-platform framework and since Flutter is Google's pride, recommending it as the leading Fuchsia-friendly technology seems logical. Time will tell, but we are excited about the new opportunities that this OS will provide.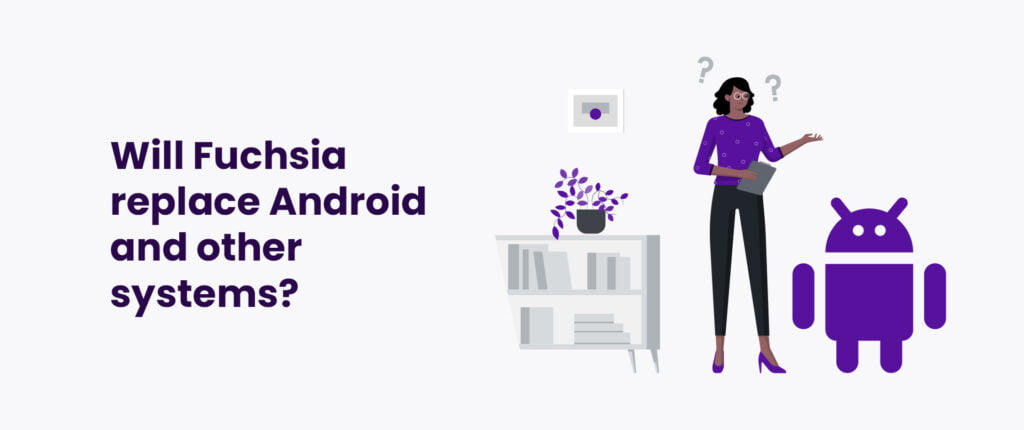 Will Fuchsia replace Android and other systems?
It's too early to tell, as Google's Fuchsia was just officially released. We can see that Google is trying a similar approach to Apple, where they want "one OS to rule them all". Of course, for iPhones, iPads and Macs, it's a little bit different, as they operate on dedicated systems (iOS, MacOS, etc.), but they share the core, making all these devices work one specific way.
Android, as an open-source system, can be particularly problematic because of the way it is used. Manufacturers install it on various hardware, often using launchers that change the system's user interface to look like it's branded by the device's producer. That causes fragmentation issues. Even when Google releases Android updates regularly, it takes some time until all the devices run on them, mainly because the new versions cannot be pushed when there's a launcher on the device. Linux kernel that Android is based on is also hard to handle because, in the past, it was changed so many times, it became prone to defects. Having a new system built from scratch could fix that.
If Fuchsia were to replace Android, it wouldn't happen within a year. Right now, Android will stay the primary mobile operating system for smartphones, and Fuchsia will be more focused on IoT. Although, if Google decides to expand their new operating system further, who knows – maybe in the upcoming years, Fuchsia will run on various devices to provide one integrated environment for its users.
It could undoubtedly be a good direction to approach, as ordinary people look for convenience, synchronization and intuitive user interfaces that work similarly on each device they own. That's one of the advantages praised by Apple fans. If they own an iPhone and a Mac, they can sync their data almost seamlessly, and everything looks and works the same. Are there the same plans for Fuchsia? We'll see in the upcoming years.
Is Google still working on Fuchsia OS?
The most straightforward answer is yes. Mainly because every technology used by people or dedicated to becoming a market standard has to be constantly worked on. Flutter is a great example. It was released in 2017, and in March 2021, Google showed the world its improved version, Flutter 2. All these years, they've constantly been updating the framework, fixing errors, adding new features and improving the existing technology.
For Fuchsia operating system, the release is just the beginning. Right now, it was implemented on Google Nest Hub, and it has plenty of benefits for IoT devices. Still, Google's ambitious plans are certainly not stopping here. Although they are not killing Android or Chrome OS, they claim that Fuchsia will work on all sorts of devices. That requires a lot of work and months of testing. We're excited to see what's coming.
Conclusion
Fuchsia is an exciting technological novelty we will gladly observe. If our development team sees the potential, we wouldn't mind learning about app development for this OS using one of our favorites, Flutter. Our goal is always to be up-to-date with the newest IT trends. That gives us a competitive advantage and allows our specialists to create world-class digital products with a long lifecycle and innovative features. If Fuchsia becomes significant in the world of apps, we will certainly implement services for it.
Now it's Google's turn to expand Fuchsia, so it becomes a prominent technology for the upcoming years. We wonder how it will all go. Stay tuned to our blog, as we will definitely talk more about this operating system and how it can change the industry.
---
---