How VoIP revolutionized online communication?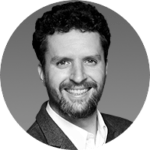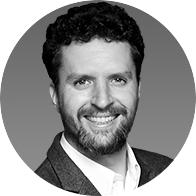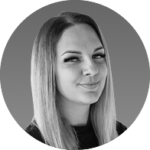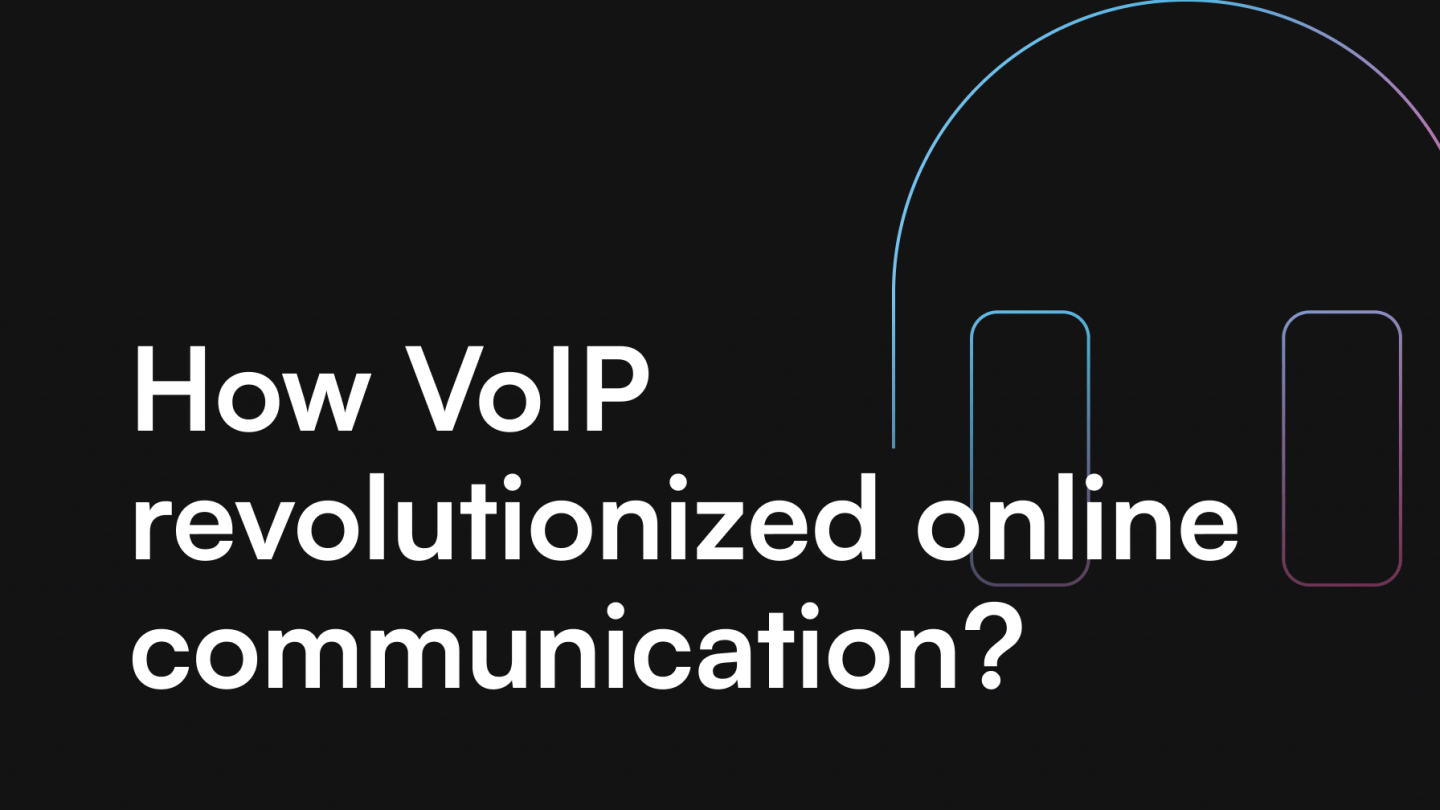 The moment people have started to call each other using the internet was ground-breaking. Suddenly, we could talk to anyone on the other side of the globe – and we didn't have to pay for it. Right now, we can be online almost anywhere in the world. Constant connection in many countries costs monthly as much as a restaurant dinner. It changed our lifestyles in a way that was never possible and gives us opportunities our ancestors could only dream of.
But the video calls with our friends, family and colleagues (especially during the pandemic!) are not a matter of magic. The experience is carried by a mysterious term called VoIP. How does VoIP work and why it is essential for remote jobs, social distancing, and barrierless communication? That's what you will find out from this article.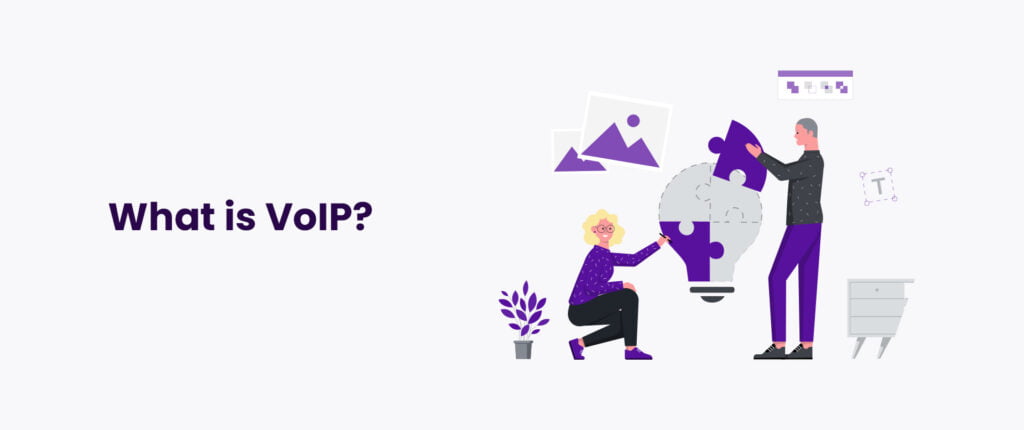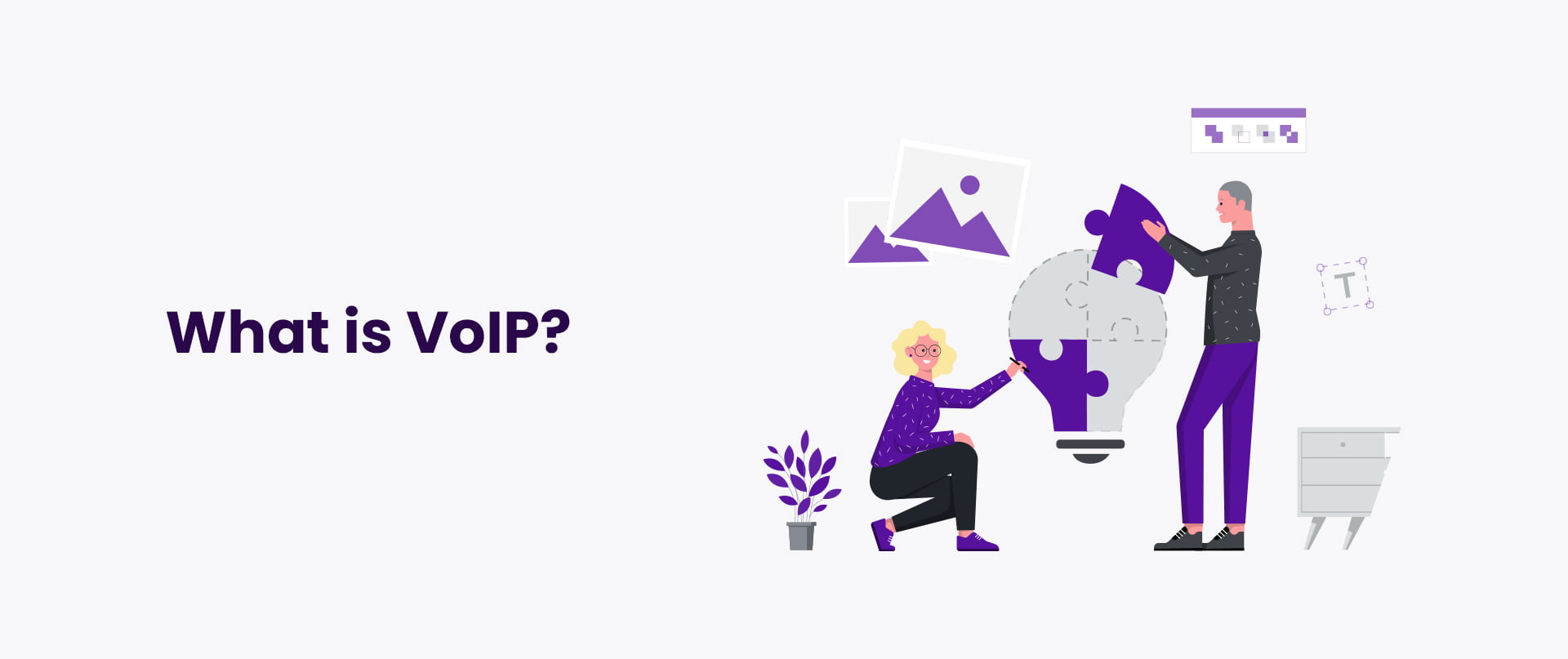 What is VoIP?
VoIP is a shortcut for Voice over Internet Protocol. In simple words, it's a transmission of voice via an internet connection. It allows users to not only call each other but also make video conferences and share files.
Traditional phone calls that use PSTN (Public Switched Telephone Network) are different from VoIP as they use physical means (cables, phone lines and networks) to connect people and allow them to talk. The main advantage of Voice over IP is its low cost and universal capabilities.
How does VoIP work?
To use VoIP solutions in your daily tasks that require conversations, you need a mobile device or a computer and an application that uses this protocol. It transforms your voice and other pieces of data into a signal that is then compressed into packages. These packages are sent to the receiver's app and then unpacked to reveal the message.
Some service providers already offer VoIP calls as an alternative to PSTN or as a complimentary service. If we want to call an ordinary telephone with VoIP, the signal must be converted to make it available. As for calling, some special VoIP phones or adapters enable users to call each other with VoIP services.
The benefits of VoIP
VoIP has a lot of advantages and they are commonly utilized by companies around the world. Let's see what are the most important factors that you should remember when introducing VoIP into your operations.
Cost optimization
First of all, VoIP is used to reduce the cost of functionalities that are much more expensive with traditional PSTN. The implementation of certain features is more straightforward when using VoIP. There are also activities that classic telephones cannot do – like video transmission, file sharing, etc.
Another advantage is cost-efficiency regarding daily operations. Calls via the internet are free, even international ones. Simple installation of the system means we can save some money because we don't have to hire additional specialists. Some companies saved a lot of their budget because they moved their video conference needs to VoIP. Everything is included in the price of a standard monthly internet plan.
Suitable for business
VoIP is definitely useful for business – as it can handle group calls despite the location of all the employees. All they need is a computer, an app that uses VoIP and an internet connection. It's a simple and efficient solution when staff members are changing work stations or often work remotely.
Many options that are usually extra paid can be handled for free with a VoIP service – for example, forwarding calls or assigning caller IDs. Configuration and management of all required things take much less time and is not as complicated – many companies do it without hiring any external specialists.
Basically, Voice over Internet Protocol is an easy and cheap way to provide a communication system at your company. Its user-friendliness, accessibility and flexibility are priceless. Since modern business can't be handled without video conferences and phone calls – VoIP is a solution for everyone.
Are there any drawbacks of VoIP?
Not many, but it's not without flaws. The main concern when it comes to VoIP is related to the internet connection. If the bandwidth is insufficient, the quality of conversations can be disturbed. And, of course, without being online, we can't make or receive calls. Some companies even invest in their own network to avoid the majority of problems whatsoever.
Using VoIP services also requires attention to cybersecurity as it can be vulnerable when it comes to hacker attacks and viruses. Every business owner who uses this type of system should really pay attention to these matters and apply protective solutions to reassure the highest level of data safety.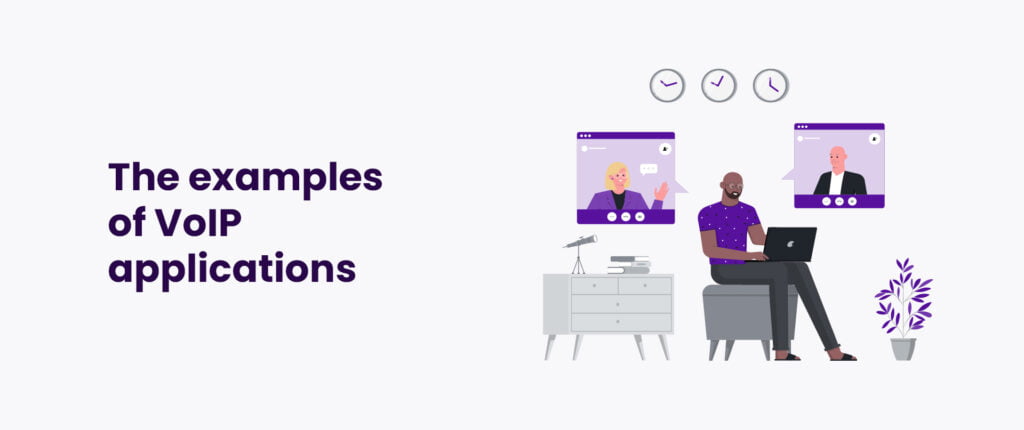 The examples of VoIP applications
VoIP might sound quite mysterious for you, but we can tell without a doubt that you used it before. That's because there are plenty of desktop, web and mobile VoIP apps that use it so you can take advantage of the seamless daily communication.
WhatsApp
The first example we want to mention is WhatsApp. It's a mobile application available for Android and iOS that allows text messaging, calls and video chats. In some countries, it became so popular that people stopped using ordinary texts and phone calls altogether. Facebook acquired WhatsApp in 2014, paying $21 billion for the app that is exceptionally famous outside the United States. The software started with a regular messaging feature and then progressed into a telephone alternative that is appreciated mostly in private situations like exchanging information with friends and family. What's interesting about WhatsApp is that it encrypts messages.
Skype
Another well-known app that is available on all possible platforms is Skype. One of the market pioneers, this solution is used in professional situations but not only. The paid premium version allows Skype users to call traditional landlines, although most customers use it for free and call each other utilizing VoIP. Skype was launched in 2003 and acquired by Microsoft in 2011 for $8.5 billion. Because of that, Skype integrates with Office 365, although the company's strategy towards this product is not clear. Microsoft would like to move business conversations to Teams as it became their number one tool for video conferences. Skype will stay for everyone who wants to use it because it is appreciated for its high video and audio quality.
TeamSpeak & Discord
Two VoIP applications that are considered to be gamers-dedicated and are used to communicate during gameplay, but not only. Years ago TeamSpeak became an internal communication tool at NASA. But it's an app that looks outdated and rusty. Discord, on the other hand, met the expectations for functional UX/UI and gained a huge base of users that wanted to create themed discussion groups. Oftentimes these channels are patronized by influencers that want to be closer to their communities.
There are also many smaller, less popular apps similar to WhatsApp or Skype and offering additional functionalities. Every business owner looking for a system that will be responsible for communication in their company has to choose one that will be suitable for their employee's work style and preferences. Private users look for convenience, low cost and additions like GIFs, emojis and filters.
Does Zoom use VoIP?
When the pandemic started and more people than ever had a chance to get the taste of remote work, the search for the perfect tool that would handle an intense amount of online meetings began. So Zoom became a choice for many. In March 2020, the number of Zoom users around the world multiplied within a few weeks. The competition didn't stand a chance. Thanks to the pandemic, Zoom became a market leader and its stock prices increased significantly. But why?
According to Business Insider, Zoom is appreciated for its usability and reliability. User-friendly interface and easiness of use were the key to success. During the coronavirus outbreak, people needed a universal app that would allow employees to meet with clients and grandparents to call their grandchildren.
Another big thing that Zoom did to become the favorite of social distancing folks was removing the time limit for calls. Until the beginning of the COVID-19 pandemic, Zoom meetings could last 40 minutes and have up to 100 participants. But because of the unusual situation that made many people use Zoom every day (sometimes multiple times) – the company decided to remove the time limit.
Also, in March 2020, Zoom decided to introduce its own VoIP solution. They noticed that some people use cellphones for audio and Zoom for video. Users claimed that oftentimes they experienced low voice quality during conference calls. VoIP was supposed to be an answer to these pains.
Zoom claims that their VoIP is foolproof and robust and is now used by more than 85% of users for perfect audio during their meetings.
How to build a VoIP app?
We understand that many companies want to jump right into the niche and build their own VoIP-based app. The pandemic is still ongoing and when it ends, many people will want to keep their remote jobs. Moreover, in times of globalization, we need high-quality tools for online voice calls. The users will always appreciate applications that offer audio and video calls with crystal-clear sound and image, as well as additional features.
Before you create a business plan, think about the market and how you can fulfill the demand without offering an ordinary product that will be a copycat of solutions out there. Do the research and determine the unique selling point of your app. A unique idea is the first step to achieve success.
Then think about operating systems and technologies. Do you want a mobile app only, or a desktop/web application is also required? Depending on your needs and expectations, we can pick a cross-platform or native framework to build the perfect software that will wow your customers.
The features you can include in your VoIP communication system include:
Audio and video calls
Group calls
Call recording
Voice messages (sent to offline users)
Instant messaging
Contacts and friend invitations
GIFs, emojis, stickers and other graphic features
In-app purchases, ads and other monetization options
The decision of what is important and what is not needed at the moment is up to you. You can start with a simple MVP and progress to a more advanced software product. The cost of app development will depend on many factors – the number of features, chosen technology and your individual requirements. Working with a reliable IT partner is crucial to make the project thrive, not fail.
Summary
Sometimes we use a particular solution without even knowing it. That is the case with VoIP, too – it powers tools that we utilize on a daily basis. There is potential in this market niche and if you want to take advantage of it – we can help you.
If you have any questions regarding software development or you want to kick-start your app project, don't hesitate to contact our consultants and tell them everything about it. For more than ten years, we've been helping enterprises and startups to skyrocket within their industry. Let's collaborate!
---
---