How to hire a flutter developer?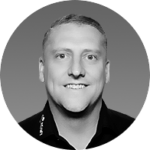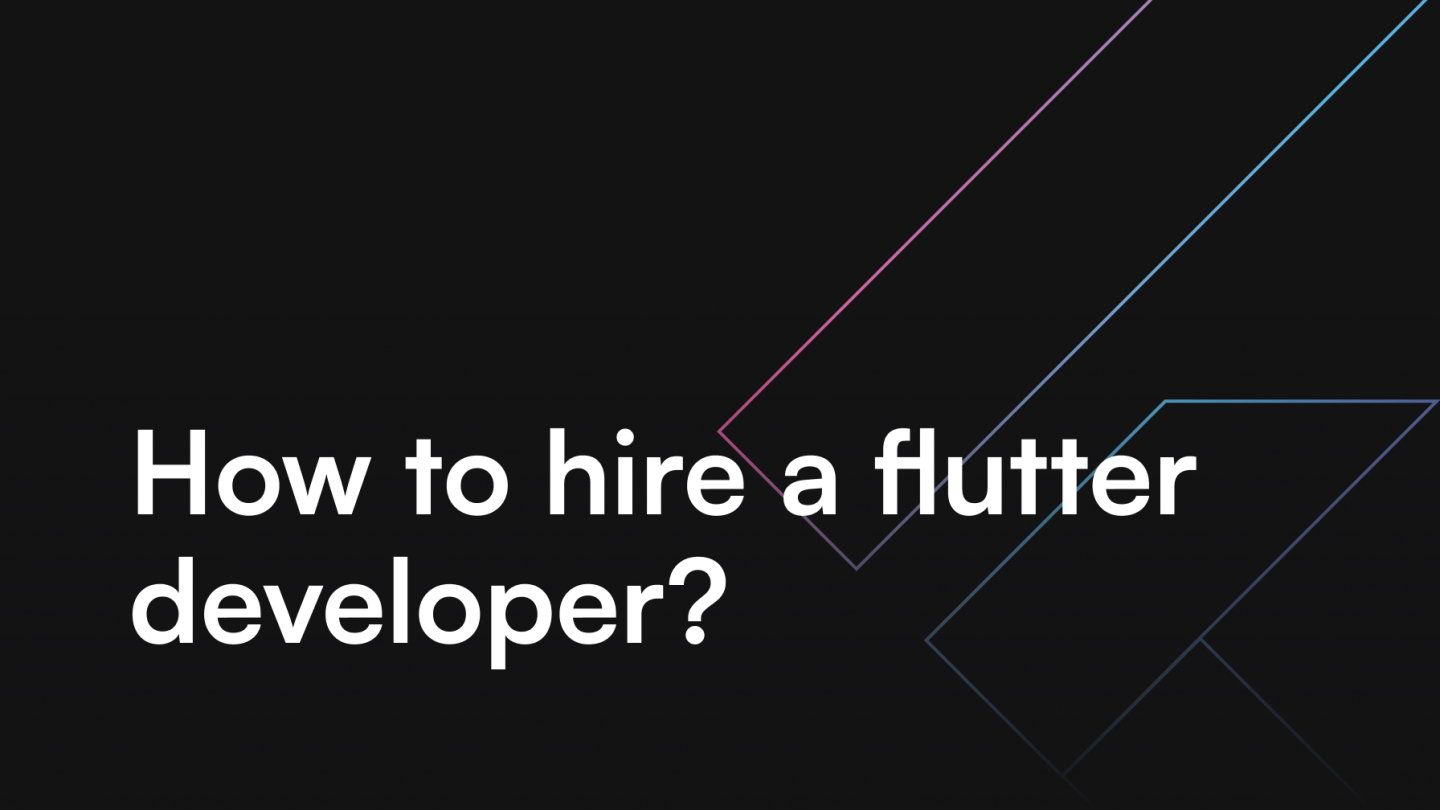 Hiring Flutter developers has become increasingly more difficult despite the layoffs of software engineers worldwide. Find out the best ways of adding top talent to your team.
The Popularity of Flutter is Increasing Every Year
Despite Flutter being a relatively new open-source mobile app development framework, it has gained remarkable popularity over the past couple of years, particularly among software developers wanting to create cross platform apps using a single codebase for both iOS and Android devices. The Flutter framework was first released in 2017 by Google, and since that time has grown more and more in popularity.
A significant reason for Flutter's popularity is the ability for software developers to build high-quality, high-performing, and visually appealing apps all while speeding up the development cycle. Its hot reload feature allows a Flutter developer to see the changes they make in real-time, further increasing the speed of developing apps and reducing the time required for testing. Another thing helping the popularity of Flutter app development is its widget-based architecture which makes it easy for Flutter developers to create custom user interfaces and interactive animations that are consistent across both iOS and Android devices making cross platform development a viable option for quality mobile app development. The framework also comes with a rich set of pre-built widgets and components, making it easy for Flutter developers to start the development process quickly.
It is too early to suggest that developing cross platform applications using Flutter will fully replace native programming languages. It is important to remember that there are additional mobile development frameworks available, each with its own pros and cons. Ultimately, the framework selection comes down to the particular requirements of the project and the technical skills of your app developers but it is undeniable that companies will be trying to find Flutter developers for their app development needs.
Here are 7 ways you find skilled Flutter developers for your project.
Finding a skilled Flutter developer with the right blend of technical skills, soft skills and communication skills that will easily assimilate into your in-house team is even more challenging than finding regular employees. The recruitment costs can be expensive and the process can take a while. However, here are some ways you can find Flutter developers for your project:
Job Boards
You can post your job opening on job boards such as LinkedIn, Indeed, and Glassdoor. These job boards attract a large number of job seekers and can help you find experienced Flutter developers for your project. The key to using this method is a compelling job description.
Contact Flutter Development Companies
There are many Flutter development companies that specialize in building mobile applications using Flutter. Sending an enquiry asking if they have any available Flutter developers who can work on your project should get a number of potential solutions including adding individual Flutter developers to your team through staff augmentation, or proposals for a dedicated team model where the Flutter app development company takes full responsibility for a part of your project.
Contact IT Recruitment Companies
Using a dedicated IT recruitment agency to hire Flutter app developers can have several advantages, including giving you more control over the management of their time and tasks, aligning their understanding with company culture, and tapping into their creativity to develop ownership of their work. Whether you are hiring offshore Flutter developers working remotely or building your own team of dedicated flutter app developers, an IT recruitment company usually has solutions to meet your recruitment needs.
Freelance Platforms
There are many platforms, such as Upwork and Freelancer, where you can find a freelance Flutter developer who are available for contract work. You can browse through profiles of developers, irrespective of the programming language, and check their experience and ratings, and hire them for your project.
Online Communities
There are many online communities and forums, such as Reddit and Stack Overflow, where developers discuss technology-related topics. You can post your job opening on these platforms or search for Flutter developers who are looking for work.
Referrals
You can ask for referrals from your existing network of colleagues, friends, and business associates. They may know a Flutter developer who is looking for work or may be able to refer you to someone who knows a developer.
Attend Meetups and Conferences
Attending Flutter developer meetups and conferences can help you connect with developers who are passionate about the technology. You can network with developers, ask questions, and learn about their experience working with Flutter.
Overall, finding Flutter developers for your project requires a combination of online and offline networking, as well as targeted outreach to developers and companies who specialize in Flutter development.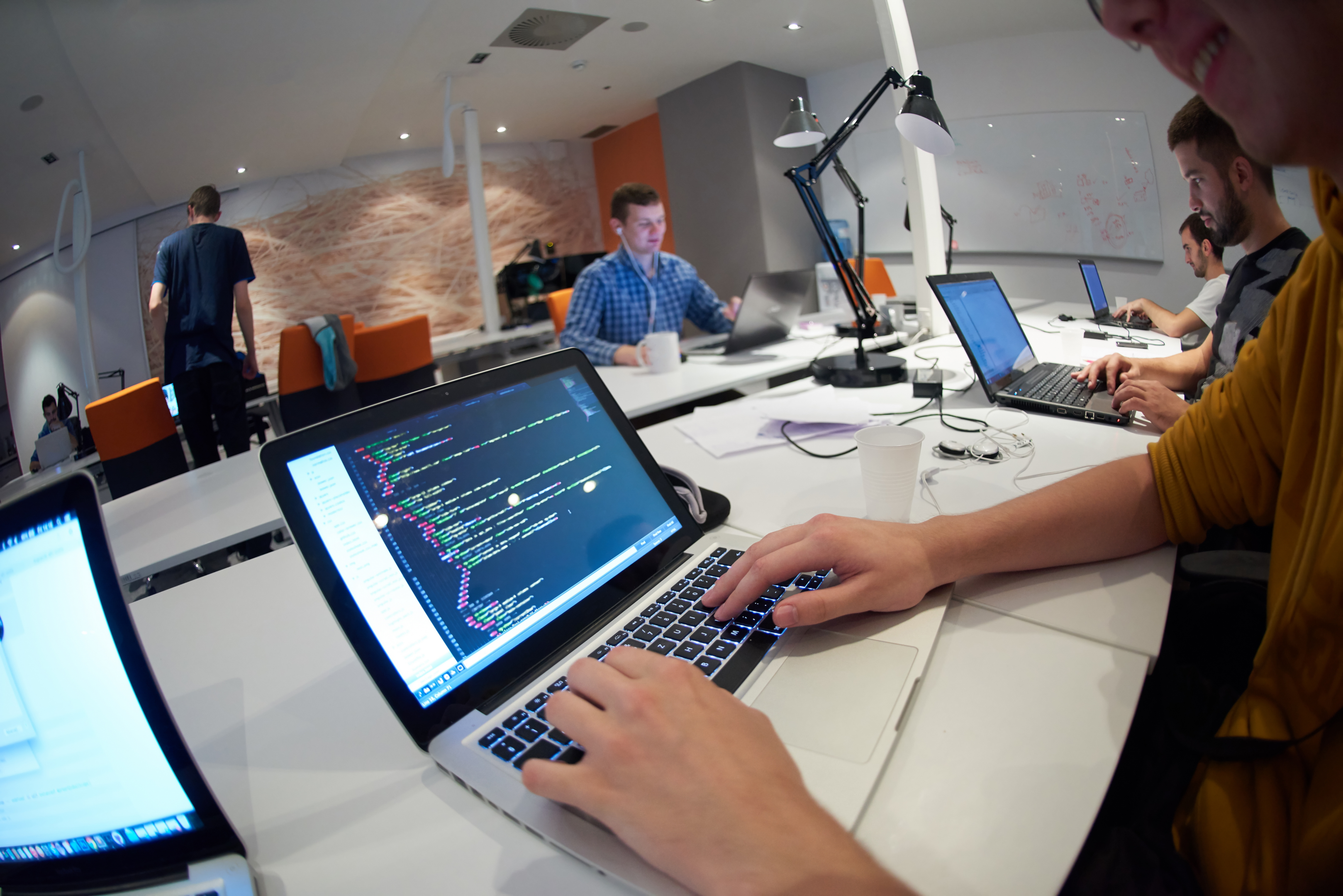 Has hiring Flutter developers been affected by the rise of remote work?
The rise in popularity of remote work has not necessarily affected the ability to hire Flutter developers or software developers in general, but it has certainly changed the dynamics of the hiring process.
On one hand, remote work has made it easier for companies to hire a software developer from anywhere in the world, expanding the talent pool and creating greater opportunities to find the right fit for a role. It has also allowed for a more flexible working environment that may appeal to developers who prefer the freedom of working from home. However, the increased demand for senior Flutter developers has also made it a more competitive market for employers, as there is a greater need for skilled developers to keep up with technological advancements and to support the shift to digital business models. This has led to a higher demand for middle and senior developers, meaning the Flutter developer salary is steadily on the rise which is affecting the overall IT costs for companies.
On top of that, the remote work environment has also presented new challenges few developers considered in the past – the demand for greater soft skills, communication skills and overall collaboration. This can be particularly challenging for software development teams (and some offshore developers) to effectively collaborate and feel part of the team, and be able to get real-time feedback. This means employers looking for the best Flutter developers may need to be more proactive in providing tools and resources that facilitate remote collaboration and communication to ensure that they can attract and retain top talent.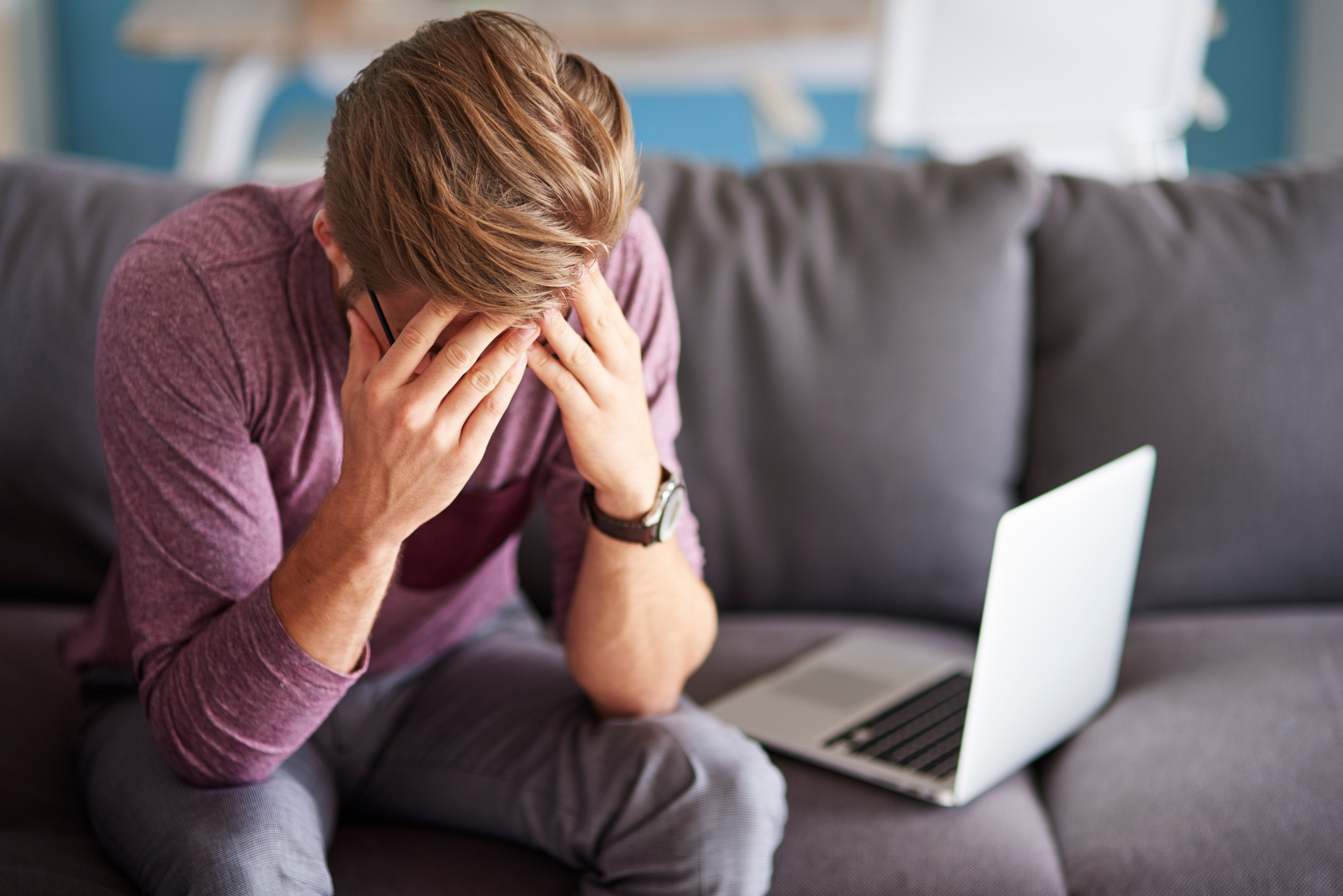 5 things to consider before hiring remote Flutter developers
Time zone differences
Remote work allows companies to hire talent from anywhere in the world, but time zone differences can be a significant barrier to collaboration and communication. This can make it difficult for companies to work effectively with remote employees in certain countries, leading them to seek talent elsewhere. While most remote Flutter developers can work independently it is important to have at least a few hours crossover in standard working hours between the different locations to ensure proper planning, real-time communication and collaboration can take place.
Language barriers
Language barriers can also be a limiting factor for remote work. Companies that require employees to communicate fluently in a specific language may struggle to find remote workers in countries where that language is not widely spoken. Soft skills and communication skills have become a necessity to properly integrate your Flutter programmers into your in-house team, so careful attention should be paid during an interview on the language level when hiring Flutter developers and consideration of using English as the primary communication language as this will increase the size of the talent pool of Flutter app developers.
Immigration policies
Remote work is not the same as hybrid work. In some cases, companies expect to use a hybrid mode of work meaning some time should be spent in the office. While remote work has opened greater opportunities to hire Flutter developers, it does not fit the expectation of hybrid work. Companies are finding themselves debating the trade-off between the expectation of being in the office versus potentially losing access to an experienced Flutter developer. Immigration policies in some countries can make it difficult for foreign workers to obtain visas or work permits, limiting the pool of available talent and making it difficult to find Flutter developers for their projects. Remote work provides an opportunity to bypass these restrictions and hire a Flutter developer suitable for the job, but companies need to be willing to take this approach.
Salary expectations
As we have already considered, remote work has created a much more competitive landscape and the possibility to hire Flutter developers from some countries with lower salary expectations than those in other countries. However, there is no slowdown in companies leveraging technology to gain a competitive advantage in their respective fields. So, the old saying "you get what you pay for" is still relevant in today's competitive market. Sometimes mid-level Flutter developers (or junior Flutter developers for that matter) can do simple mobile apps and develop in your in-house team, but for the same salary, you can find senior Flutter developers with much greater commercial experience in Central Eastern Europe for instance if your company policy allows remote work.
Hiring Flutter Developers – Advantages of a dedicated team model
When undertaking a custom software development project, one of the key questions to answer is whether your in-house developers (if you have them) have the technical skills and capabilities to successfully complete the project. This often leads to weighing up the pros and cons of outsourcing the project completely to a reputable company with offshore developers. Some of the advantages of contracting offshore Flutter app development company to take responsibility of delivering the whole project with their developers, project managers, QA engineers, DevOps UX/UI designers include:
Cost savings
Developing Android and iOS apps is a significant investment for most companies and the lower hourly rates when hiring offshore Flutter developers can be very attractive and if you do the proper due diligence on your potential Flutter app development company, it can result in significant cost savings for your business. That is on top of the cost savings you will receive by using the Flutter technology rather than native programming languages.
Access to a larger talent pool
We have already considered the effect remote work has had on the local talent pool of developers with Flutter development experience. However, software houses have put together teams of talented developers who hire Flutter app developers who develop cross-platform applications on a daily basis. Accessing experienced Flutter developers who have specialized skills and working as part of a managed team solves the problem of trying to recruit your own Flutter professionals. Hiring a Flutter team from countries like Poland, which has a rich, growing tech industry and a talented pool of software developers who know the Flutter technology, provides value for money – a nice blend between competitive rates and high-quality software developers.
Faster time-to-market
Hiring a Flutter team from a reputable software development company can result in faster project completion times and a quicker time-to-market for the product due to the significant commercial experience within the team. The ability to have the team in the same location, speaking the same language, with the right support roles around them with a proven development process and agile methodology, free from other in-house distractions has a very positive influence on time-to-market.
Time to focus on your core business
The job of the development team is to develop your Flutter apps. If your business has decided to build Android and iOS apps using Flutter technology, there are so many more things to consider – sales, marketing, and operations. Things which are equally as important as the development itself but by outsourcing companies to do your cross-platform app development, you can free up internal resources and focus on the core business operations.
Reduced risk
A key to finding the right Flutter app development services depends on the reputation and the process of the company you hire. Companies which have verified reviews, ISO certification for project quality management (ISO9001) and information security management (ISO27001) can reduce the fear of outsourcing companies to do your custom software development. Reputable software houses with Flutter app developers who work to international standards typically have experience working with clients from all over the world, on a wide variety of projects, which can reduce the risk of project failure and ensure a higher-quality product.
Improved quality
Hiring an offshore development company with Flutter development experience is a viable solution, especially when quality is a key factor to project success. A Flutter developer working as part of a team usually understands the accountability they have to maintain the established processes and best practices for the software development cycle, leading to a higher quality product than an in-house development team may be able to achieve, especially if the company is ISO-certified and the whole team is working to international standards. This should almost be a non-negotiable when hiring flutter app developers from a software house.
Hiring Flutter Developers – Advantages of Staff Augmentation
Staff augmentation is a model of outsourcing that involves hiring a Flutter app developer or other software engineers and IT professionals to work on a temporary or project basis to supplement your existing workforce. Hiring Flutter app developers using the staff augmentation can provide companies with greater flexibility, access to specialized skills, reduced overhead costs, faster time-to-market, and risk mitigation. Companies that choose staff augmentation can benefit from the expertise of middle and senior developers bring without the initial outlay of recruitment costs. To hire Flutter developers using the staff augmentation model rather than recruiting an in house Flutter developer or two has a number of advantages, including:
Flexibility
Staff augmentation allows companies to scale up or down their software development teams quickly and easily, depending on project needs, programming language and changing business requirements. This can be especially useful for companies that have fluctuating project demand or limited budgets for hiring full-time employees and is the ideal scenario for companies that have their own project managers or management processes, whether you use agile and waterfall methodologies.
Access to specialized skills
One of the key reasons to augment your staff with an experienced Flutter developer is finding a candidate to fulfill a specific need which requires a specific skill or expertise. Staff augmentation can provide access to a wider pool of specialized skills and expertise that may not be available from your in house developers. This can help companies complete projects faster, improve the quality of their software, and stay competitive in the market, not to mention the learning opportunity for an in-house Flutter developer by watching and learning.
Reduced overhead costs
Hiring a Flutter developer in-house can be expensive, as it requires the company to provide salaries, benefits, and other costs associated with full-time employees. Staff augmentation, on the other hand, can be more cost-effective as it only requires payment for the hours worked by the augmenting staff. You can hire a Flutter developer from an outsourcing company within days which could take months if done internally.
Faster time-to-market
Although we mentioned this in the managed development team model above, it is also true of staff augmentation. Staff augmentation can help companies complete projects faster and bring their products to market more quickly. In most cases, a business which relies on time-to-market for project success usually has a mature internal development process and by adding a single Flutter app developer can be more efficient than onboarding a whole team.
Risk mitigation
Staff augmentation can help companies mitigate the risks associated with software development projects, such as cost overruns, missed deadlines, or quality issues. Augmenting staff with specialized skills and experience can help ensure that projects are completed on time and within budget, again reducing the risk of project failure.
Hiring Flutter Developers – Recruiting an in-house team
As we have seen, to hire Flutter developers can be done in many ways and there are pros and cons to each model. This is no different with recruiting your own in-house team. As with many things a major factor is cost, but if done correctly it can be a serios competitive advantage to your company to hire Flutter developers internally. Some of these include:
Building culture
When you recruit your own Flutter developers, you have the opportunity to build a culture that aligns with your company's vision, values and goals. In a world where soft skills and communication skills are equally as important as technical skills, having your own in-house developers can help foster a sense of community and collaboration among team members, leading to higher levels of job satisfaction and better retention rates.
Removing obstacles of remote work
While the backlash created by Elon Musk when buying Twitter by forcing employees back to the office, there is a growing desire by many to spend more time in the office. When you have your own in-house software team, you can ensure that everyone is working in the same physical location helping to facilitate communication and collaboration and making it easier to address any issues that arise during the development process.
Long-term success of your product development
By recruiting your own software team, you can ensure that the members have the necessary expertise and experience to develop high-quality digital products. They are also more likely to be invested in the long-term success of product development, as they are working directly inside the company. This is particularly important for projects with a high probability of success where the software is contributing to the core business activities, rather than the speculative success of a startup for instance.
Cost savings in the long run
While outsourcing software development can be a cheaper option in the short term, recruiting your own team can be more cost-effective in the long run. One of the reasons is that money which may be invested in outsourcing can now be invested into your team's training and development to ensure they have the necessary skills to tackle future projects.
Hiring Flutter Developers – Recruiting a remote team
Using an IT recruitment company specializing in building remote teams also has its advantages especially if your company has embraced the remote work culture. In fact, both startups and large enterprises in the US and Europe have acknowledged that in order to attract the talent required to build cross-platform apps, they need to offer their Flutter app developer (or React Native developer for that matter) the opportunity of remote work. For companies with a complicated project which cannot be outsourced, recruiting a remote team of Flutter developers is a more viable way of building your digital product. Here are osme of those advantages:
Building culture
Like the reason above, the opportunity to build a culture that aligns with your company's mission and values is just as important as the technical skills to build cross-platform applications. The sense of teamwork and collaboration has a good influence on team retention and can be achieved by a remote team if managed properly more than outsourcing a team of Flutter developers.
Best near-shore talent
Having a team in the same time zone with similar a cultural profile working for the same company can be achieved by recruiting near-shore talent as opposed to offshore. It is common for Nordic companies to look hire Flutter developers from countries like Poland and other countries in the EU due to the competitive salaries and similar time zone. By looking near-shore, companies have the best of both worlds and still can build a team of Flutter app developers which are cost effective but also feel culturally connected to the company.
Low-risk, high reward
Companies like Remoted.it offer success-based fees for their services making it relatively risk-free to recruit near-shore developers. The normal process includes understanding not only the job description and skills a candidate will need but the cultural and soft skills the developers require to be considered a good fit for the company. On top of that, the technical skills and language-level skills are assessed so companies can make a quick decision to interview the candidate or not. Another advantage is the assistance in contract negotiations and understanding of some of the cross-border legalities of hiring people from other countries.
Investment into the future
Every company knows the misfortune and the cost of recruiting the wrong candidate. In simple terms, bad recruiting costs a lot. However, the short-term cost to hire Flutter developers using an IT recruitment company (up to 20% of the annual salary) is offset by finding the best Flutter developers on the market. The initial investment will help you onboard Flutter professionals who have been vetted and will contribute to building your culture, develop your product and, in the long run, save you money.
Lack of talented developers in 2023 despite huge tech layoffs
Recession, war and the lingering effects of a pandemic has created a lot of economic uncertainty which has carried over into 2023, affecting most sectors including the tech industry resulting in companies laying off thousands of workers in 2022. We saw Meta fire over 11,000 Instagram and Facebook employees, while Amazon let go of more than 10,000 workers. Then we saw half of Twitter employees shown the door by new owner Elon Musk.
Despite all this, skilled software engineers are still in demand, being the lifeblood of the tech industry. The world we live in is driven by software and as digitisation continues to shape the priorities of companies, software developers are still be in high demand. Industries are snapping up the best talent to help satisfy the demand of custom software solutions.
High demand and high supply does not equal lower prices
While demand for developers is still high in many industries, the layoffs have increased the supply of talented software developers. One would think that would make it easy to recruit developers at a bargain rate. But the truth of the matter is not all software engineers are built equally. Finding a skilled software developer is now more difficult than it was in the past. Not because they are not available but verifying the skills of a developer has become critical to finding the right developer for your company.
Time and resources
The process of recruiting software engineers is now more time-consuming and resource-intensive than ever. It involves screening, interviewing, and testing candidates to find the right fit for the job. This requires a dedicated team of recruiters, hiring managers, and interviewers, as well as tools and technologies for sourcing, assessing, and tracking candidates. All these factors can drive up the cost of recruitment.
Competition for the best software engineers is high
Tech companies and startups are known for offering attractive compensation packages, including high salaries, stock options, and other benefits. This creates intense competition among employers for the best software engineers. Companies that want to attract top talent may have to offer more generous compensation packages to stay competitive, which can drive up the cost of recruitment.
Turnover
Software engineers are in high demand, and they are often approached by recruiters from other companies. This can lead to high turnover rates, where employees leave for better opportunities elsewhere. This means that companies have to invest in recruitment and retention strategies to keep their software engineers happy and engaged, which can be expensive.
Why you should hire Flutter developers from Poland
Poland and other CEE countries were early adopters of the Flutter technology and have quickly become renowned for their Flutter app development services. The reputation Poland has earned for producing excellent software engineers exists for several reasons:
High-quality education
Poland has a well-established education system, and the country is home to many prestigious universities and technical schools, such as Warsaw University of Technology, AGH University of Science and Technology, and Wrocław University of Technology. These institutions provide a rigorous education in computer science, software engineering, and related fields.
Strong work ethic
Poles are known for their strong work ethic, discipline, and attention to detail. These qualities make them well-suited to the demanding and detail-oriented work of software development.
Competitive salaries
Poland offers a competitive salary for software engineers, especially compared to Western Europe and the United States. This has attracted talented individuals to the country and motivated them to stay.
Growing tech industry
Poland's tech industry has been growing rapidly in recent years, with companies such as Google, Amazon, and Microsoft opening offices in the country. This has created many opportunities for software engineers, and the industry shows no signs of slowing down.
You get what you pay for, or do you?
The assumption "you get what you pay for" can be relevant to hiring software engineers, but it is not always the case. It is important to note that the salary of a software engineer is just one factor to consider when hiring, and there are other factors such as education, experience, skillset, work ethic and the ability to integrate into your team that also play a crucial role in determining their quality and value as an employee. The value a Flutter developer with the right soft skills and technical skills can far exceed the hourly rate you agree to pay.
While it is true that experienced and skilled software engineers generally command higher salaries, it is also possible to find talented and capable engineers from a software development company who will outsource their developers to join your team at a lower cost than employing them directly. These developers usually have vast commercial experience and can provide the expertise that might not be found in a developer who has been stuck in the corporate sector working on one project for many years. Simply paying a higher salary does not guarantee that the software engineer will be a good fit for the company or project. It is important to thoroughly assess the candidate's skills, experience, and cultural fit to ensure that they are the right match for the job and company.
FAQ
1.
What qualifications should I look for in a Flutter developer?
When hiring a Flutter developer, look for someone who has experience with the Flutter framework and Dart programming language. Also, look for candidates with experience in developing mobile applications, a good understanding of design patterns, and experience with version control systems like Git.
2.
What questions should I ask during a Flutter developer interview?
What questions should I ask during a Flutter developer interview? A: During an interview, ask about the candidate's experience with Flutter and Dart programming language, their experience in developing mobile applications, their familiarity with design patterns, and their experience with version control systems like Git. You can also ask them to share examples of their work or to complete a coding challenge to assess their technical skills.
3.
How can I ensure that I'm hiring a skilled Flutter developer?
To ensure that you're hiring a skilled Flutter developer, review their portfolio and code samples to see the quality of their work. You can also conduct a technical interview or a coding challenge to assess their skills. Additionally, consider hiring a third-party technical consultant to help you evaluate candidates and make an informed decision.
4.
How much should I pay a Flutter developer?
The salary of a Flutter developer can vary depending on factors such as their experience, location, and company size. However, according to data from Glassdoor, the average salary for a Flutter developer in the United States is around $100,000 per year.
5.
Should I hire a Flutter developer as a freelancer or as an employee?
Whether to hire a Flutter developer as a freelancer or as an employee depends on your specific needs and budget. Hiring a freelancer can be more cost-effective and flexible, while hiring an employee can provide more stability and control over the development process. Consider your project requirements and budget when making a decision.
Hire experienced, verified Flutter developers quickly from itCraft
If you need to add a Flutter developer to your team quickly with vast commercial experience with verified skills at a competitive rate, please send us an email and we can organise an interview.
---
---