UX writing – 5 tips for how to do it right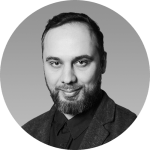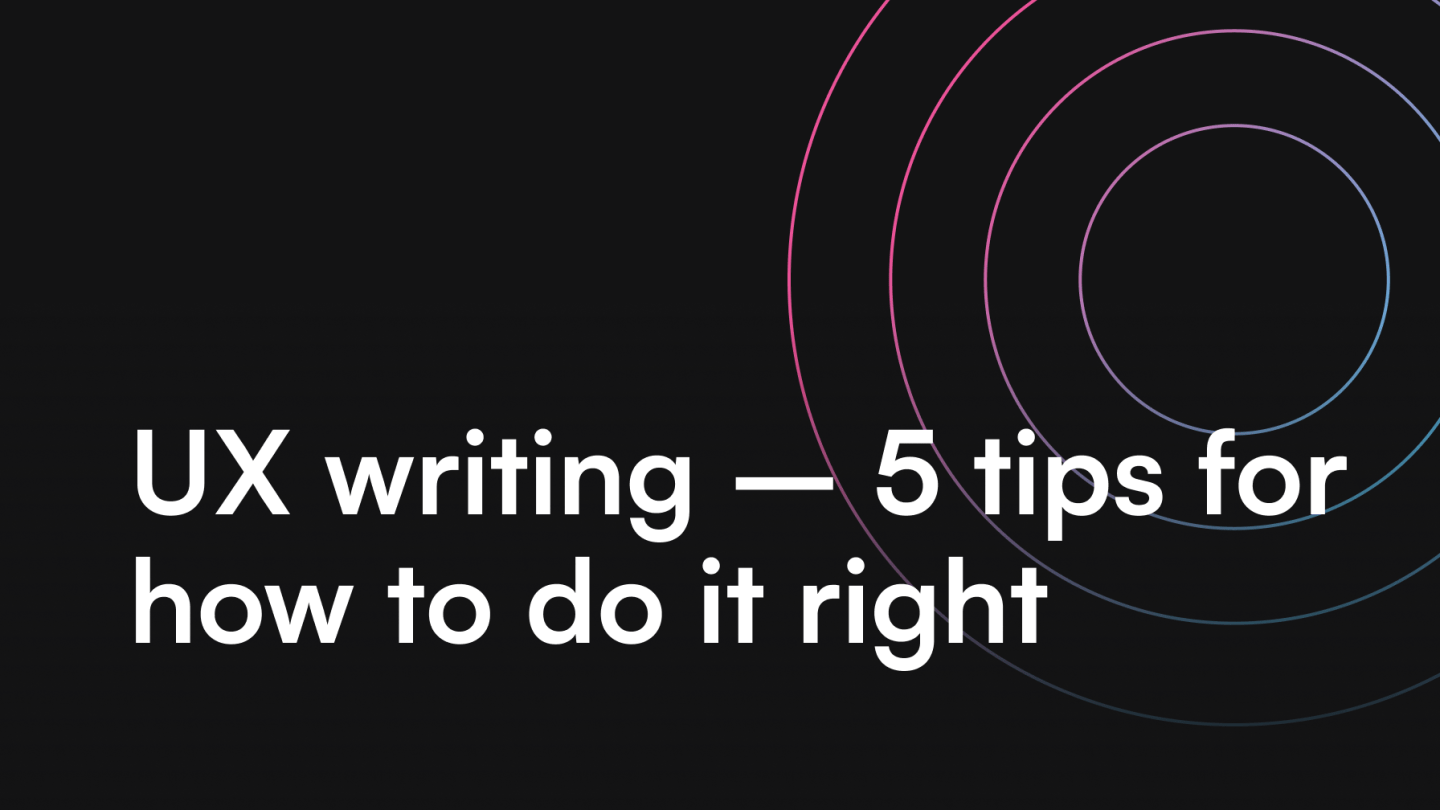 You already know what UX writing is and what are the differences between microcopy and macrocopy. If you missed that one – you can read it here. Really, theory is no less important than practice, so be sure to read it first. Now, it's time to learn more about the rules of UX writing. Here are 10 useful tips to make your writing more effective. You do want to have a clear and engaging copy in your new mobile app (or web app), don't you? Let's go!
UX writing – plain language is the way to go
Have you ever read anything that was hard to understand? It's frustrating. Of course, you cannot expect that a science paper would not be filled with jargon. It's made for a narrow group of people, who have their hermetic language. But there was at least one situation when you found that i.e., an official note was kind of impossible to comprehend. Did you read it all?
That's the case. No one will go through the copy, if you go too far with creative flourish of words. While it may be accepted in some macrocopy pieces (articles, to be precise), you should definitely choose a simple and easy-to-consume vocabulary. Let's put it that way – you write for humans, so they need to get the message and not be confused. An expert is someone, who can explain a sophisticated topic even to a six-year-old kid. Be an expert. Write in a clear and simple way.
UX writing – be consistent throughout the copy
Understanding the message is one thing (thanks to your simple vocabulary), but there's more here. You have to ensure that every part is consistent – especially in the apps. What exactly do we mean by that? Here's a short example – there's a button 'cancel' that lets the user leave the option screen. And suddenly, on one of the screens is a button with 'abandon'. Well, the user will surely stop for a while and wonder why it does say something different from usual.
It seems like a minor thing, doesn't it? But it might get your users irritated. Thus, this increases the chance of users abandoning the product. Be consistent, it always pays off. Having a style guide is something really worth considering. Giant players do that. If you want to see an excellent example of a style guide – check this one by Apple. It does the trick.
UX writing – stay clear and concise
There's a reason that 'microcopy' is called such way. It is a micro form. Avoid adding unnecessary words. First – the longer form will not do any good and will not make it more attractive. Second – your mobile app (or web app as well) is shown on the mobile screen. There's no plenty of room for long sentences. So, it is rather hard to adjust the longer copy to the available space.
Here's an example. Would you be more engaged in using an app, when you go to the 'sign in' screen and see 'In order to complete registration, please fill the form you can find below'? We don't think so. 'Fill form to register' will not distract you and will tell you exactly what you have to accomplish to proceed. Simple, isn't it?
UX writing – walk in users' shoes
Usually mobile apps and web apps are made for a specific target audience. This means that you need to know what are the needs of that group of people. Why? Because you have to deliver valuable and helpful messages to them. Sounds tough? Worry not, there's a simple way to get this done.
Whenever you write a piece of content, come back to it later and ask yourself just one question. Namely, 'is this particular piece of information or message will help the user in some way?'. If you find out that it does not, you better modify the copy. If the answer is 'yes' – well, congratulations! It's ready. There's also a chance that someone you know could be a potential user. Don't be afraid to ask that person if your copy delivers the desired message.
UX writing – write for humans
Yes, we already mentioned that. The point is that this one can be easily missed. Be creative and keep in mind that you don't write for Google bots or any other algorithms. Moreover, you add the human touch not only to the communication side, but also to your brand. People will notice that. Again, you could use an example, right? Here it is.
Imagine that you ordered something from an online store. You could see the message 'Your order is now being processed'. Seems good. But when you see something like 'Thanks! Your package is on its way!', you have a feeling that you are interacting with some other person. Conversational style works better. Choosing human-like language evokes more trust in your product and your brand.
See, this could be just a bullet point list of useful tips. Would that help you get the point better? Rather not, as you saw the examples and felt that we're humans here. You know, we always put users first, we make apps for people. Take a look at our portfolio – we made apps we are prod of (and more are coming). By the way – you have a project?
---
---