The role of Clutch.co in the world of IT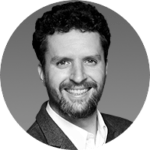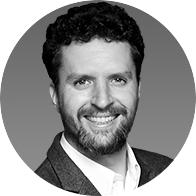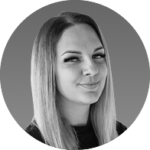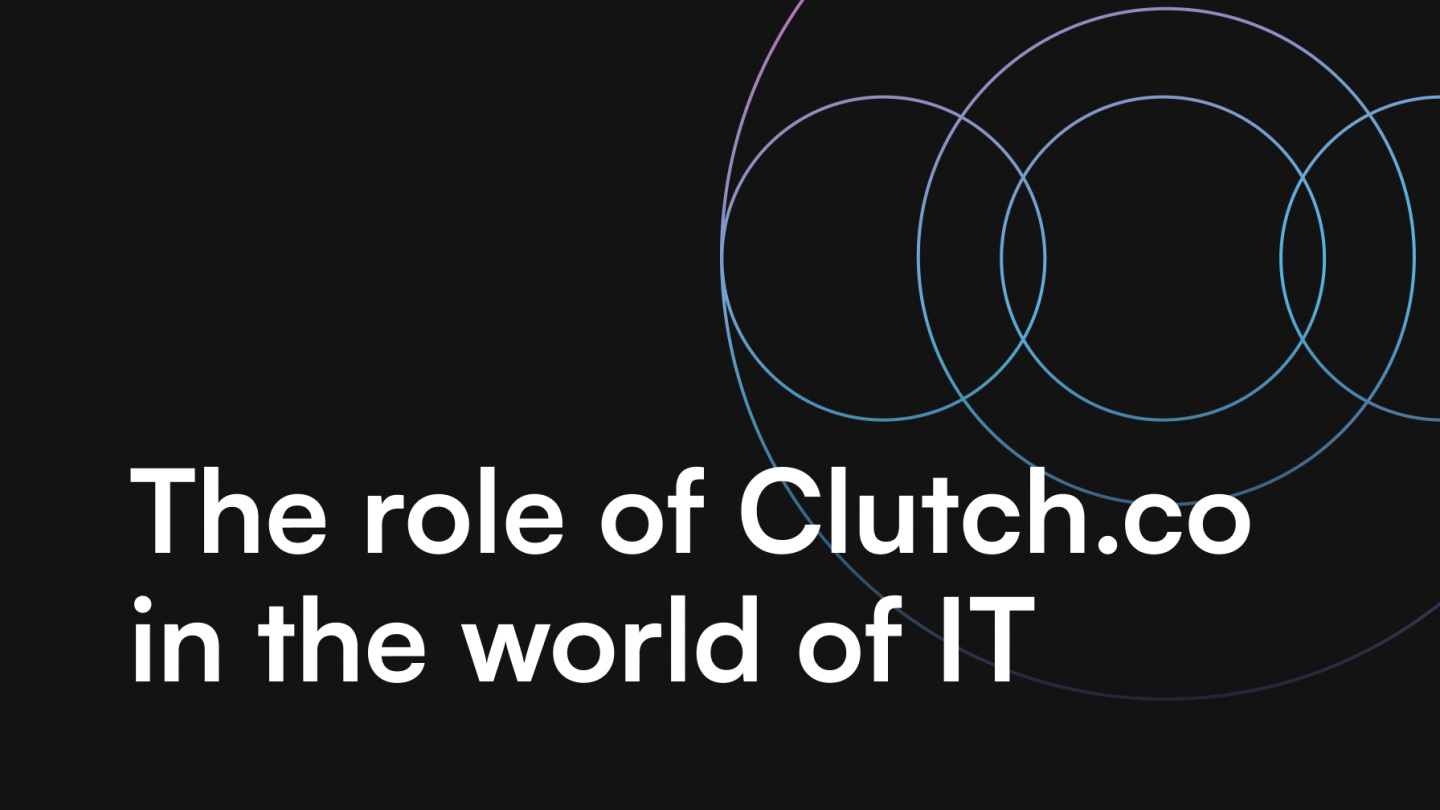 Clutch.co is an online platform for getting valuable feedback about IT companies. It works as an intermediary between customers and brands that offer tech services. The purpose of the website is to help providers find leads. Moreover, the clients can assess future partners based on reviews from previous customers. It basically streamlines communication between these two groups by allowing them to find each other more efficiently.
The online community created by Clutch.co relies on the ratings published by the users. Besides that, they also act as an information hub with data on thousands of IT enterprises. Their website also includes generated rankings based on customer satisfaction and each company's approach to projects. It's where every software house wants to be, and every business owner looking for developers should go first.
This article discusses the platform we feel is an integral part of many IT companies' marketing and sales strategies. We will talk about the way Clutch.co works, how to use it for the best results, and what it can offer to clients looking for software development partners.
What is Clutch.co and how does it work?
Clutch.co is a B2B ratings and reviews website in the world of IT services. It is an excellent resource for businesses looking to partner with software development companies, mobile app developers, web designers, digital marketing agencies and other IT specialists.
The company was founded in Washington, DC, in 2011 and has become one of the most popular resources for companies looking to outsource their IT needs. The platform collects detailed feedback from clients, conducts independent market research, and publishes findings on their website.
Their approach is based on several activities. Conducting in-depth interviews with past clients, analyzing market presence and experience, and evaluating project management and tech stack are the main ways of collecting data by Clutch.co. Methods used while gathering all the information are both qualitative and quantitative. Honest feedback and detailed insight into the company's work style and principles are crucial to creating helpful lists and matrixes Clutch.co regularly shares. What's crucial here is that the platform is not biased and the providers can't influence their rating or reviews, which is a true value for customers – they can become acquainted with software houses they want to hire.
Ranking companies based on their opinions, target markets, focus areas, sizes, number of employees, hourly rates and many more factors allows the platform to determine leadership within particular market sectors. Being listed within Clutch.co's directory of top companies means a brand is trustworthy and provides high-quality results in their niche. That's why so many software houses are registered on the platform and care about the reviews they receive.
How using Clutch.co can be beneficial for IT providers and their clients?
With more than 150,000 companies registered on the platform, 36,000 reviews and 100 reports, Clutch.co is the biggest platform for all parties involved in software development projects. Let's see why IT companies and their potential clients should actively show up on the platform.
Benefits for software houses
There are several reasons why providers should consider getting on Clutch.co:
IT enterprises listed on Clutch.co get inquiries from potential clients every week. If the sales team quickly responds to messages, the company can get dozens of leads resulting in hundreds of thousands of dollars in profit.
Although some companies already have loyal customers, there is always space for growth. Being on Clutch.co means that a software house cares about their online presence. The received feedback shows exactly if they provide high-quality services. If a prospect stumbles upon a brand while browsing this platform, it can be a beginning of a valuable, long-term partnership.
By being present on Clutch.co, IT-related businesses can improve their credibility and thus attract more leads. That's because potential customers get direct access to information about a company, including reviews and ratings for concrete services. Besides that, they can check out rankings to determine how their provider of choice is positioned on the market.
We live in a world where opinions matter. People check every product and service online before they purchase anything. If they can easily find a company with excellent reviews and all the information (including prices) clearly stated on a platform like Clutch.co, it's more likely that they will reach out to a chosen provider and work with them in the future.
Improved SEO and visibility
Being on Clutch.co is highly beneficial for Google search rank. Every potential client that searches the "software development company in Europe" phrase can stumble upon many providers using the platform. In SEO, having connections with external sources is great for the website's scoring. Having an updated, detailed profile on Clutch.co is one of the best ways to appear on top positions in search engines.
In the modern world, visibility equals success. Clutch.co allows brands to be found by global users interested in creating software products. It's a huge international marketplace for IT services. What's also important is that these leads are highly qualified, as they do their research before contacting any business they want to collaborate with.
Brand image is a critical component of every business. It's not just about the logo, colors or fonts, but also how the company interacts with customers and its messaging. Clutch.co presence can be a part of effective sales and marketing strategy and complement the way a software house speaks to its target audience.
Social proof is frequently considered when looking for developers for digital projects. As such products require significant budgets, clients want to avoid picking companies with no recognition within the industry. Clutch.co is a perfect way to gain and nurture it to build an image of an experienced company with tons of expertise and a talented team on board.
Benefits for clients
Just like companies that create software solutions, customers also get several advantages of using Clutch.co:
Access to countless providers
It's hard to find the right partner, but with Clutch.co you can check out numerous IT companies in one place. It's really convenient as the platform gathers all needed information in one place and supports product owners in making their final decisions.
One brand profile consists of its location, team size, hourly rates, minimum project value, description, and – most importantly – reviews with star ratings. These are true opinions of past customers and are verified by Clutch.co, so you can be sure they can be trusted.
As we mentioned, Clutch.co publishes information about the average cost per hour you can expect from specific companies. That can help you understand how big of a budget you might require to collaborate with certain providers.
Moreover, don't check only the description box where the company states their prices. Every review has a section where clients evaluate their partners when it comes to the costs of projects. This can give you the insight you might need to estimate if you can afford the brand you are interested in.
There are so many software houses on the market. It's not hard to stumble upon ones that are not really worth your time and budget. Most of the proven, well-known IT companies are listed on Clutch.co, so it's your first stop when you verify the existence of a provider you found on Google.
Let's say they are indeed a real company that offers some software development services. Browsing the platform, you can learn if they are good at what they do, what are their strong and weak points, as well as the traits they are most appreciated for.
In-depth knowledge about the industry
There's no better way to learn about price ranges, average time-to-markets and other statistics than following industry sources. With Clutch.co's rankings, it's easier than ever to determine which providers use modern programming languages and frameworks to deliver digital products and who has the most refined, modern process. These companies usually have splendid reviews and are listed closer to the top of the leader matrix.
We believe that educated clients make better decisions and are more confident during their collaboration with a chosen software house. Understanding the IT market better is the first step towards more seamless but aware choices, which is crucial to achieving the best possible results.
itCraft on Clutch.co
We have been actively using Clutch.co for some time now, and we can proudly say we have the highest possible score of 5 stars. With 51 reviews, that's quite impressive. Our clients appreciate our engagement, value for money, work culture and technical background. That's because we care about every aspect of our projects – from communication and transparency to maintenance and after-project support.
Check out some quotes from our profile:
"The workflow between itCraft's team and ours was very effective. itCraft has a great process that allowed us to regularly check work progress and provide instant feedback that has been applied. Both teams were a part of one great squad working together to achieve the same goals." – Pelin, COO at Eczacibasi
"The quality and speed of the delivered code was very impressive. The processes they use in the software development life cycle allowed us to deliver a high-quality digital product in an area of expertise we had no experience in. I have also been happy with itCraft's flexibility in terms of scaling-up or scaling-down resources throughout the project." – Simon, Senior Product Owner at 4Com
"Our solution came out beautifully straightforward from the client's perspective, but works on advanced technologies. itCraft really approaches every project individually and always looks for the best possible solution to achieve expected results. We decided we didn't want premade solutions to handle in-app communication as we wanted to integrate it with popular messaging applications, and the team didn't question our choice. They just did it, which is very much appreciated." – Marcin, Board Member at Kids Doctor
Moreover, at the beginning of January, Clutch.co decided to place us at the very top of their Polish mobile app development companies' leader matrix. It's a fantastic feeling to stand on the podium with other local providers who offer high-quality services too. We are enormously happy that we've been ranked as the number one, as it proves that our daily efforts are always worth it. Moreover, we are always grateful for positive reviews from our clients because without them this wouldn't be possible.
No matter if you found us on Clutch.co or somewhere else, you can become our client. We are a software house with a 100% satisfaction rate from past clients. You can join them – all you need to do is contact us. Together, we can create a robust digital solution that your customers will fall in love with. Let's talk!
---
---