The basics of scooter sharing app development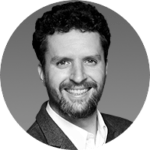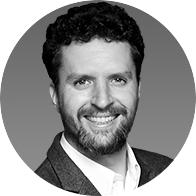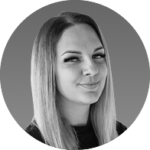 As a society, we are looking for more convenient, eco-friendly transportation means. Using cars means paying for gas and insurance, being stuck in traffic, looking for parking spots and polluting the environment. We've started to share our rides, but that wasn't enough.
Using bikes – our own or rented – is also a solution, but sometimes you need something faster. The answer is electric scooters. And you don't need to spend money and buy your own. You probably don't have space even to keep it. So what about scooter sharing?
What is scooter sharing?
You probably heard of apps like Bird and Lime or many more since there is plenty of mobile solutions that allow scooter sharing around the world. Depending on where you live, the offer might vary, but each of these applications works similarly.
Frequently, using these apps allows you to share an electric scooter and also small motor scooters like Vespa or bicycles. You just need to sign up, verify yourself and add a payment method. Then, you can use an interactive map that shows you where the scooters are near your location. After you find and approach one, use a QR code scanner in the app to unlock it. Then you can ride it and the app will count the time and length of your commute to calculate how much you will pay. The finished ride needs to be signaled in the app – then the scooter locks back to wait for other riders to use it.
The popularity of electric scooter sharing apps
Every e-scooter app, like Bird or Lime, is gaining significant popularity. In 2018, scooter sharing market revenue reached more than $17 billion. Which is fast, since a couple of years ago no one even imagined we would be able to lend a small vehicle as everyday transportation mean.
Just like car sharing, scooter sharing became another trend when it comes to our habits in moving around cities. By the way, market leaders like Uber and Lyft also allow their users to ride electric scooters they provide. This is a truly lucrative business.
The trend started in 2016 when the first electric scooter sharing app Spin was released. The same year it gained two big competitors – Lime and Bird. Each company raised enough funds to provide the service and get a significant base of faithful users. That made the last two unicorns – companies worth above $1 billion.
Let's see why almost every electric scooter mobile app becomes highly demanded and appreciated by the crowd.
Why are scooter sharing apps so popular?
When it comes to electric scooters, there are a couple of trends and tendencies in the society that made them so famous. Now, an app like Bird or Lime still can get a chance to get their market chunk, as people in big cities willingly use them on a daily basis. So what are the main reasons that people install at least one scooter sharing app on their smartphones?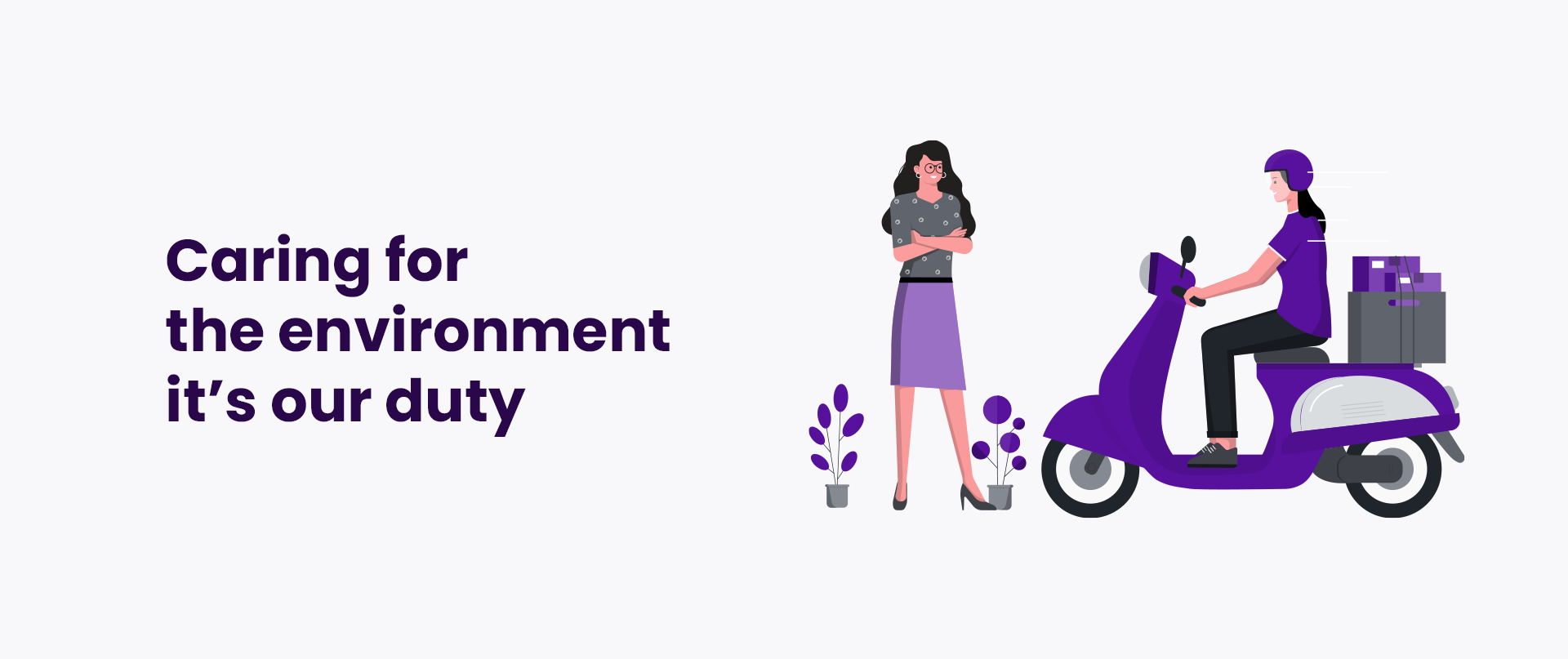 Eco-friendly
Caring for the environment is not just a concern anymore; it's our duty. We hear more and more every year about global warming and other results of people's actions that impact the world's ecosystem. Transportation is one of the worst industries that causes air and noise pollution in many urban areas around the world – for example, in the USA, China, India and not only.
Electric scooters can be considered revolutionary in that matter. They don't require any gas, just charging, so the fumes are not happening. And using them is quite noiseless.
Inexpensive
An app like Lime and Bird always offers a much cheaper trip than a cab. Usually, it's a couple of dollars per ride. It's something that even students and people with lower paychecks can afford. And that, of course, is one of the main reasons that electric scooters are so appreciated and popular.
Easy parking
Let's be honest – parking a car in a big city is usually stressful, expensive, and almost impossible. A Lime, Blinkee, or Bird scooter can be left practically anywhere within a previously set area.
Portable
The convenience of e-scooters is that they don't hold you down – if you need to take a bus or a tram, you can take the scooter with you. This way, you can quickly get from one location to another, even if it's further away.
Quick and handy
Sometimes going on foot is not an option, but using a car seems too much. Using electric scooters seems perfect in situations like that. You don't have to worry about traffic. If you have small errands to run during lunchtime – there's no better way to do that than hop on an electric scooter.
Fun to ride!
It is worth to mention that the biggest electric scooters user group claims they ride them just for fun. Well, it's definitely something new. Cab sharing is not that exciting and sometimes you don't want to listen to a story about how the driver met his wife. Riding an electric scooter gives you that feeling of wind in your hair, which for a lot of people is highly pleasurable.
Scooter sharing app development
So now you know why scooter sharing is a big trend. Your goal is to become the next Bird or Lime. Before you jump into the development process, you should know the requirements necessary to build a working application that will be able to become the industry hit.
Hardware features
Before we jump into the central part of the scooter sharing app – which are functionalities – we should determine what is needed hardware-wise to provide the best e-scooter app.
Anti-theft and anti-vandalism alarm – that turns on if the scooter is used without using an app to unlock it. Prevents unauthorized usage and stealing.
Maintenance sensor – a module that collects data on the current state of the scooter. Determines if a particular vehicle needs any attention and repair.
GPS – tracks the location of all the scooters that the provider owns and helps when theft occurs.
Battery meter – the user should be informed about how long the scooter can ride.
Distance meter – helps to control how long we've been riding a scooter and provides data to the admin.
Must-have features for every scooter sharing app
Make sure you can offer all these functions to your users and they will love your e-scooter app.
Onboarding
Registration and login process, adding payment methods and tutorials on using scooters. Each of them is an obvious feature that has to be in every app like Bird or Lyme. They need to be simplified and user-friendly. If signing up takes too long, the users will be repelled. Give them a chance to log in with their social media accounts, allow to skip steps that are not required at the beginning – like adding lots of personal data – and don't push them to invent overly complicated passwords. Also, let them know you provide secure payment methods and that their sensitive information is safe and sound.
Finding a ride
That usually means Google Maps API integration to give the users a familiar view of their surroundings with easy navigation. GPS is a must to present the accurate location of the scooters.
If your app is supposed to offer not only electric scooter sharing but also bike or motor scooter sharing, it needs to display all these services and their prices per minute separately. Usually, you can switch between them with a button on the bottom of the screen.
Unlocking the ride
The most popular system for unlocking scooters is QR code scanners. That also requires a smart lock mechanism that will lock or unlock the electric scooter whenever someone scans their QR code. A smart lock is an IoT-based functionality that requires a microcontroller to operate as destined.
Feedback features
You should allow your users to provide feedback about your mobile app and the scooter sharing itself. They should be able to report errors, review their rides and contact customer support. This has two advantages – allowing your customers to express their opinion about your scooter sharing app but also collecting feedback for future improvements.
Push notifications
Push notifications are a must to inform the users about everything when it comes to scooter sharing – from successful ride-booking through ride status to promo codes and discounts.
Admin panel
E-scooter sharing also requires advanced administration functionalities that help your employees with electric scooters management. They need to monitor the state of all vehicles to provide safety. Accessing all the data about rides, payments and reviews, as well as the ability to create and send notifications, is all you need to provide a complete system to start to operate an electric scooter app.
How much does it cost to build a scooter sharing app?
The development cost of an e-scooter app like Bird or Lime can differ, depending on many factors. Now you know all the essential features you must include in the e-scooter app development process. But there are a couple of questions you should answer to give your chosen developers an idea about the whole project.
Do you want your electric scooter app to be available on Android, iOS, or both? That will determine the technology choice. Bearing in mind your budget, a software house can propose native app development or cross-platform app development. For the scooter sharing app, the first option might be a better choice since native solutions offer better hardware access and robust performance required to operate many functionalities that are a part of an electric scooter app.
Business strategies and marketing plans also influence app development cost. Will your product be just a mobile app, or does it also require a website? Will the mentioned page allows the account management, or it will be only for promotional causes? An experienced dev house will develop all the required software and will create a stunning design for your electric scooter app to compete with Bird, Lime and many other similar apps on the market.
If you want to read our thoughts about mobile app development costs for various software projects, we recommend checking out our article: How Much Does it Cost to Make An App in 2021? We don't provide exact estimations, but we discuss what is worth considering when trying to predict app development cost. We think it will be useful and insightful for all aspiring business owners that want to create a mobile app for electric scooters.
E-scooter mobile app – challenges you will need to face
We want to give you a couple of warnings about the obstacles you might stumble upon while building your e-scooter mobile app business.
First of all, remember that each company needs to get permission from the city to provide its services to the citizens. And not all local authorities will do it the easy way – for example, San Francisco was blocking top scooter rental companies like Bird and Lime from entering their premises.
You need to remember that this business may be seasonal in many countries because riding scooters in winter is impossible but also unenjoyable.
Obtaining enough fundings might be one of the biggest problems and you will need a lot of them – also because many cities do not have proper infrastructure for charging. That will definitely grow the cost of the initiative.
Last but not least – you need to educate your users about the proper usage of the scooters. The app should provide thorough information about routes prohibited from scooters, parking principles and standard traffic rules. You need advanced technological measures to monitor and penalize activities that are against your policy and the law.
Get your mobile app for scooter sharing!
At itCraft, we can help you to develop a mobile app that will resemble Bird, Lime, Spin and other popular scooter sharing apps. We will estimate the cost of the project according to your business goals and expectations. Our goal is to achieve them together with you.
Contact us and let's discuss your ride sharing app. You will get a seasoned team of specialists that design and develop your product from scratch. Create your own success story and maybe you will join the mentioned companies and make $1 million. We wish you all that! Don't hesitate – our collaboration can start sooner than you think and will lead to extraordinary results.
---
---