IT staff augmentation: how it can benefit your tech startup?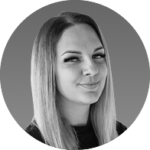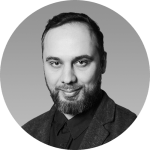 When a startup reaches a certain level of success, it is faced with the dilemma of either scaling up its IT team or outsourcing the work to an independent contractor. Both options require additional investments. Thus, the owners should choose wisely. The right decision can potentially save these young companies a lot of money, but on the contrary, they can also lose a lot by doing something wrong. The best solution is to consider IT staff augmentation as a viable option.
The same goes for entirely new businesses. Building an entire development team from scratch can consume tons of resources that, in the beginning, are usually quite limited. As a tech enterprise, you must have a reliable IT partner that will not only help you complete a project but also bring value to it. Whether you need software developed, a website built or any other technology-related task done, there are many benefits of staff augmentation. In this blog post, we discuss them and showcase why your startup should bet on outsourcing IT teams instead of hiring everyone internally.
What is staff augmentation?
Staff augmentation is the practice of hiring external resources to supplement or replace in-house IT staff. It is a way for a business to scale up its programming department when needed (e.g., at times of escalating workload) without hiring more permanent team members. Instead, organizations can outsource work to partner companies that have the right specialists available on demand.
Simply put, it can be defined as the process in which a company hires one or more employees or contractors for a specific duration and task. Many software houses offer this service to their clients, including itCraft. Staff augmentation is quite popular among our partners. They appreciate all the possibilities it offers.
How can staff augmentation benefit your tech startup?
Staff augmentation has become a common practice for organizations worldwide, especially when it comes to startups that invest in software projects. With a business strategy based on this type of outsourcing, companies can gain access to many advantages.
Reduced costs
This is especially useful for startups and small businesses that don't have enough money to hire full-time employees but still want to develop a high-quality product. Let's look at an example: a startup needs to create a website but doesn't have enough funds for hiring developers, designers, and project managers. Using staff augmentation instead of in-house development saves money while getting desired results. That's because you don't have to invest time into recruitment and onboarding. You pay only hourly rates for the time spent on their project.
Access to the best talent
With staff augmentation, your company gets top-notch developers who have extensive experience working on similar projects for other brands, and this can give you a competitive edge. Moreover, if your product requires specific knowledge of skills (e.g., machine learning), it's tough to find rare specialists and you probably don't need to hire them full-time. It's better to outsource their work. You don't have to worry about putting together a team and building it up from scratch because they are already trained and ready to go.
Scale your team up and down as you need
You can get employees to work for you on a daily basis only to find that the project they were hired for ends up being delayed or canceled. With staff augmentation, instead of letting them go, you can simply adjust the agreement with your partner and stop paying for a specific expert who is no longer needed. Whenever the production comes to an end, you just finalize the contract and that's it.
This type of outsourcing can also be helpful for companies who are in the middle of a big project but don't have enough time or resources to train new hires. Augmenting your staff means that you'll get more work done faster. Just make sure your IT partner has all the talents you might need along the way.
Improved delivery speed
By bringing in external developers, designers and other specialists on board, you can improve productivity and reduce project delays. If you planned a short time-to-market, every day counts. Hiring, training and onboarding new employees is time-consuming, which doesn't give your startup an advantage over competitors. They can get ahead of you if you are too late with your project execution. That's why we recommend betting on staff augmentation so you can quickly introduce chosen specialists to your business and product so they can begin their work. No need to teach them about your structural organization and other details that are irrelevant to them.
Focus on core business objectives
Staff augmentation supports your company's innovation process, while an external provider takes care of the rest. This outsourcing model can give you more control over the development process and allows you to keep track of progress without being involved in all the technical aspects. You can put your efforts into achieving business goals rather than investing time and money in hiring and onboarding technical talents. As a startup, you can't afford to waste time. That's why staff augmentation is a popular choice for such enterprises. It gives you the freedom to focus on your core objectives while simultaneously delegating the IT tasks to an outside provider.
How to successfully implement IT staff augmentation in your tech startup?
If you are a tech startup, you might be on the fence about staff augmentation. You might think that this approach will make your business less agile and flexible, but it doesn't have to be that way. All you need to do is find the right software development partner that will provide exactly what you need and offer seamless collaboration.
The success of staff augmentation can depend on several factors:
Proper verification of potential employees
Established parameters for each project
Defining the boundaries of each employee's responsibilities
Correct estimation of your IT staff augmentation needs
Working with outsourcing companies like itCraft means discussing your requirements and expectations from the very beginning and adjusting the process accordingly. Flexibility is crucial here, as staff augmentation means you get the team that is needed at a particular moment in the project. Remember to research the software house you want to work with. What specialists do they offer? Do they have reviews from previous clients? What is included in the contract? Ask questions and discuss every detail to make sure you get precisely the specialists that can help you finish your high-quality product.
Check out what we can offer you when it comes to staff augmentation. As the #1 Polish mobile app developer, we know the indicators of a good collaboration. We have offered outsourcing services for years, so you can rely on our experience and trust us with any project you have in mind. Reach out to us, so we can discuss your needs and propose the best possible solution that will help you become the market's next wonder.
---
---