How a Retail App can Be useful for Your Business?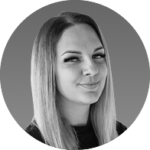 E-commerce and m-commerce are one of the digital industries that experienced the fastest growth in recent years. When people discovered the convenience of online shopping, some didn't want to go back. In the beginning, it was only books, clothes and other personal items. Now, we can order groceries or even health-related items. Personalized supplements and beauty products are one example, but what about glasses? The company sends example frames to one's home so they can try them on and pick their favorite. There are countless possibilities in the online world and we want to take advantage of them.
The coronavirus boosted many business sectors, including telemedicine, at-home fitness and also retail. Although the pandemic is not something to be happy about, there is no doubt it changed people's habits and preferences for a long time. We are sure that when all the lockdowns and restrictions are over, many conveniences will stay. Online shopping will be one of them, as it was already growing before 2020.
Galloping digitalization is also a factor that makes more and more business owners go online. If you sell your goods in a traditional brick-and-mortar location, you can only reach a limited amount of clients. Opening an e-commerce shop extends your possibilities. No matter if you run a small store or are working in a chain company, all retail facilities can take advantage of digital products we can create for them.
Let's talk about the details. In this article, we will discuss everything you need to know about retail app development. Features, costs, team composition, production process – after reading this piece, you will be prepared to take the next step and decide to pursue your project idea. We should start with the essential thing.
Why your retail business needs a mobile app?
To understand better how investing in an app can elevate your retail business, we should take a closer look at statistics. According to the State of Mobile 2021 Report by App Annie, the number of app downloads grew by 7% in the previous year and exceeded 200 billion! Users spent an averagely above 4 hours interacting with their smartphones via mobile applications. That's a lot and of course, a significant part of that time was dedicated to online shopping.
App Annie also announced that 2020 was the best year for m-commerce. Global interest in buying stuff on the internet using mobile technologies increased by 45%. Of course, some of it was caused by COVID-19, but still, it's pretty impressive and promising for the upcoming years. Customers need convenient and innovative services tailored to their individual needs to spend more time doing things that matter for them the most.
Hopping on this trend train right now might be one of the best decisions. Especially if your offline retail activities suffered since the pandemic started, investing in the mobile presence can get you back on the right track. There are several advantages for sellers you should know about.
What are the benefits of having an app for your retail business?
Selling things via mobile apps is completely different from selling them face-to-face. Everything changes – marketing, customer service, payment and shipping process, returns. It might be challenging, but in the long run, it's definitely worth it.
In the beginning, you should focus on finding new ways to promote your business. With social media and mobile apps, it's relatively easy. Investing a small amount of money in ads can help you reach out to thousands of people – your potential customers. Trust us, it will cost less than printing newspaper ads or renting billboards. Raising your brand's awareness in the online environment is cheaper and easier if you know how to showcase your value.
Growing sales once you have a customer base is also more convenient when you own an app. Send your audience a push notification with a discount code or inform them about seasonal sales using the news module within your app's menu. You can create a loyalty program that will allow your buyers to collect points and exchange them for prizes. Strategies are limited by your imagination.
Using payment gates to introduce easy purchases is one of the best ideas. Users don't want to go through a complicated path – the fewer steps required, the better. If you simplify the whole thing, your customers will more likely finish the shopping process. However, it's not only something good for them but also for you. As a seller, you can control your finances, get your settlements and offer quick cashback or returns.
Speaking of returns, using a mobile app to provide outstanding customer support is one of the best ideas you can execute. This will give you a competitive advantage and gain your customers' trust and loyalty. One-click contact feature, comprehensive FAQ section, clearly displayed email, phone and other channels to reach out to your company or even an interactive chatbot that solves your users' issues – think about all of these options and implement the ones that will be most likely appreciated. Top up your customer service game without a need to hire additional employees (or hiring less than usual).
All digital tools have a crucial advantage over traditional methods – they can have automated analytics built-in. There is no better source of information about your customers than stats. The number of purchases, most popular products, unfinished transactions, complaints… All that will show you which areas work smoothly and where you should introduce changes to make it better.
The benefits your business can get are impressive and your customer will appreciate them, too. Now we should talk about all the aspects of software development regarding m-commerce apps.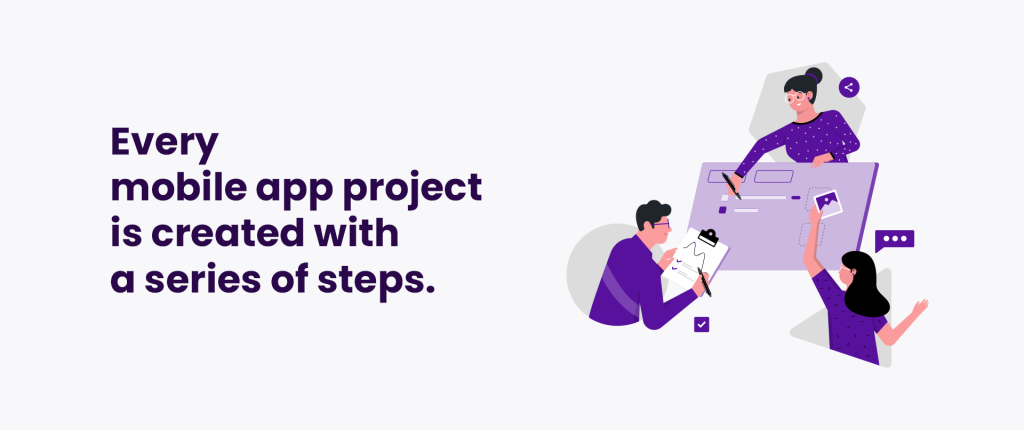 What kind of features a retail app needs?
Every digital project starts with requirements. Determining functionalities allows the team to estimate the time and budget needed to create a product that will fulfill your business goals and provide value to your customers. Like any other app, m-commerce also requires a set of features that will make it do what it's supposed to do. We always divide them into two categories – must-have functions and additional functions.
Must-have features in a retail mobile app
We can observe that retail apps are becoming even more advanced. Innovations in this industry include automated orders, live shopping and social commerce. However, some functionalities should be present in almost any mobile app that offers online shopping. A familiar user experience means that the customers will intuitively navigate through the system, which means they will more likely finish their transactions.
Here's what you should consider when building a retail app:
Optional registration and logging in – it shouldn't be mandatory because it can scare some users, although the app should encourage sign-ups and make it as simple as possible. Each user with a profile will have additional benefits – like saving their delivery address and payment preferences or adding a birthday date for special offers. Social registration via Facebook or Google is recommended.
Searching, sorting, filtering – all these options will help users find products they really look for. Even if your store doesn't offer many products, this is a convenience that you can't ignore.
Shopping cart – this module should have excellent UX and be simple but informative. It's the last step of the online shopping journey, so your customer can't see any obstacles. Easy adding/deleting items, coupon code box and fast payments are a must.
Store info – besides displaying the goods you sell, your app needs additional content like a map of nearby stores (if you have them), availability check and opening hours.
Customer service – this section should be transparent and easy to use. If your clients experience any problem, they need to contact you ASAP. Put your phone number, email address and FAQ section in a visible place. Add more advanced support tools like a chatbot or a live chat if you can.
Notifications and news – you want the users to be informed. You can send them discount codes, tell them about new inventory and seasonal sales. Push notifications and updates section can be a great way to do all these things.
Reviews – feedback is worth having for two reasons. It gives you information about things you should improve and positive reviews encourage more customers to buy goods you offer.
Analytics – this function is for you only, but it has to be integrated to measure customers' behaviors. This data will help you to make better decisions and grow your business in the right direction.
Additional features in a retail mobile app
Now here are functionalities that are worth implementing but are not necessary for all retail apps. You should always determine what your customers need and add features accordingly. It can also depend on the products you offer and your business model.
Check out what you can consider:
Comparison tool – it allows the user to compare the prices but also parameters of two products to help them decide which one to buy.
QR code scanner – handy for stores available online and offline. It can work in various ways – upon scanning, it can display a description, price and reviews for a particular product. The employees can also use it for faster inventory checks and cashier check-outs.
Geolocation – we mentioned a map of nearby stores, but you can add geolocation if you want to take a step further. It will help your users to find your stores easily.
iBeacons – this mysteriously-named technology allows the app to interact with store visitors by sending them real-time notifications, reminders and offers based on their preferences and previous purchases. Many stores use iBeacons to say hello to their clients when they enter the shop.
Loyalty programs – instead of offering a physical card to collect points and use discounts, implement one into your retail app. It's more convenient for the customers and gives you more possibilities, like exclusive promotions.
Of course, you can add even more features to an online shopping digital solution you are working on. These are suggestions and commonly implemented ones. It all depends on your and your customers' needs. We also recommend adding social media integration to your app, as it can help you stay in touch with your clients and make it easier for them to register, add personal data and review your products.
Conduct market research to be 100% sure which functions have to be developed first and which ones can be postponed or canceled. To determine if you are following the right direction, ask your IT partner to create MVP – a prototype that utilizes the most crucial feature to determine if your retail app idea is valid and desired. We'll talk more about that below.
How to create a retail app?
Now let's move to the technical part of the software development project and your retail app. At itCraft, we always share our experience and explain our process in detail. We want you to be prepared when you decide to pursue your dream of building an app. Next, we will discuss the process of retail app creation, team composition, cost and other helpful information that will help you to understand better what happens during your collaboration with an IT company.
The retail app development process
Every mobile app project is created with a series of steps. The process we follow has a curated structure that allows us to gain all the required information, productively transform it into desired results and communicate all the challenges and issues in a way that promotes quick resolutions.
Of course, since we work in Agile Scrum methodology, we are flexible in our approach. If you observe sudden changes in the market or new circumstances that can influence the project, we will adjust the process and apply a solution that will make all parties happy. The satisfaction of your customer and the fulfillment of your business goals are our highest priority.
What is included in our process?
Consultations on all stages of collaboration. We will advise you in business, technology, design, and research and give you insights to help you make crucial decisions. Ask for support any time you need it.
2-days workshops are tailor-made to open a discussion about your requirements, pains and needs, prepare tasks and workflow, create user stories and create necessary documentation.
UX and UI design phase will begin with prototyping to validate your idea. Then, we will create stunning, functional visuals that will correspond smoothly with your brand's image.
Development in native or cross-platform technology, with front-end and back-end taken care of. We build products from scratch, so don't worry if you don't have any system yet. We can make it for you.
Quality assurance with all kinds of tests included. Conducting testing activities is our priority and we do that early on to make sure all issues are detected before they escalate.
Maintenance and aftercare are also something we can provide. It includes updates, fixes and, if wanted, future growth of the product.
As you can see, we can be responsible for all parts of your project, which makes itCraft a valuable IT partner. Our clients often ask for additional services (e.g., branding, marketing audits) and we can also provide that.
Which technology should I pick for a retail app?
That always depends on your budget, requirements, estimated time-to-market and the location of your customers. Regarding mobile applications, you have two main choices – native or cross-platform development. The former can be more expensive because it requires separate teams to create an app for each platform, but it is used for more advanced digital products. The latter is perfect when we want to test an idea quickly or enter two markets without delays but with a bit smaller cost.
If you are not sure which option to choose, ask us for recommendations. Our consultants will analyze your project and pick a technology that will meet your expectations.
Team composition
There are several people involved in every software development project. We have all the required employees on board. You will get a dedicated project manager that will be responsible for communication and organization. Designers and developers will prepare your product and testers will make sure it works as it should. We also have consultants and other specialists available. Usually, a native mobile app development team consists of 7-10 people.
Retail app development cost
How much you have to pay to get your m-commerce app done? There isn't one universal answer to that. The price is shaped by the number of features to be developed, the technology of choice, the size of the team and other factors. We can create an estimation based on some assumptions, but remember, every project is individual – including yours. We invite you to check our Pricing tab to learn more about software development costs.
Summary
Retail apps that allow users to shop online in a convenient and personalized way are the future. Predictions show this trend won't stop growing in the upcoming months and years. We should embrace it and build m-commerce apps that are functional, modern, intuitive, and enhanced with the newest technologies like machine learning, iBeacons, augmented and virtual reality, or something yet to come.
At itCraft, we already create mobile apps that are prepared to face modern challenges and fulfill the needs of current customers. If you are running a retail business and feel it's time to go digital, we can help you achieve your goals. Same, if you already sell your goods online but need assistance to make it even more efficient and innovative. Contact us so we can begin our collaboration and make your brand thrive in the world of online shopping.
---
---