What is a Pitch Deck?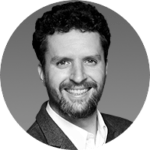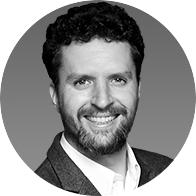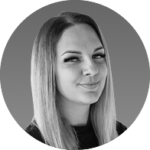 Are you an aspiring startup owner? Is your idea worth millions? We believe that the answer is yes. Will the investors think that, too? If you have an impressive, refined pitch deck, the chances are they will. You may wonder how to create a perfect presentation of your solution. That's what this article is all about.
We will discuss everything pitch deck-related, including slides you need to include in your presentation, methods of making your business exciting and credible at the same time and the practices you should avoid. Let's jump right in and make your pitch deck a winning one.
What is a pitch deck?
It's a presentation you create to impress potential investors and convince them to fund your proposal. Usually, it's made by new businesses or companies that want to build a completely different, fresh product or service. A pitch deck should be brief and provide the most crucial information about your idea, business plan, value and other essentials. It can be shared with all interested parties – not only investors but also target customers, future board members, partners and employees.
Pitch decks are created using popular presentation makers like PowerPoint, Prezi, Canva, Google Slides or any other tool you prefer. No matter which one you choose, you have to know what exactly should be included in a pitch deck and how to design it to make it eye-catching, persuasive and informative. Also, it would be the best if your presentation was flexible and editable when required. Sometimes you will have to present everything within 5 minutes, and sometimes you will get an hour. Keep that in mind when creating your pitch deck.
What is the structure of a perfect pitch deck?
As we already said, this presentation can be short or quite expanded, depending on the audience you will show it to and how much time you will get to talk to them. Still, we want to mention all possible types of slides you can include because then you can pick the most important ones. Also, if you are going to send the presentation or you are in a situation where you have unlimited time to talk about your business, all of these will be useful. Remember to keep them concise, though – we will talk about that later.
So what should you put into your pitch deck?
Introduction
Obviously, you should tell the audience who you are and why you present your idea to them. Don't make it too long, a couple of sentences is more than enough.
Problem
Successful companies offer products or services that solve concrete issues. That's what makes customers drawn to them. What problem did you found and how do you want to fix it? Show statistics and other data that prove there is a market that demands a resolution.
Solution
Present your offer and tell the people looking at your pitch deck how your product or service can change your customers' lives. Show how it works and how it looks like.
Current state of your solution
If your product or service is not ready yet, give your audience an idea of what has to be done and a predicted time-to-market. Maybe you want to build an MVP first? Or your prototype is already out, and now you want to create a complete solution?
Unique Selling Points
What are the advantages that make your idea unique? How does it distinguish itself from other similar solutions on the market? These are your keys to success, so pay extra attention to them.
Customers
Who is your ideal target client? What is the size of the market you want to hit? If you already have a group of interested people, don't forget to mention that on this slide. The goal here is to show every party that your solution has potential and can be sold to many.
Competitors
Compare yourself to other companies from your niche. What do you have that they don't? Are there many players you have to compete with, or just a few? Or maybe you are a pioneer, and there is no competition whatsoever, but some businesses are similar to yours? Take all that into consideration.
Business model
Your business has to make money, and there are several ways of doing so. Describe them all and present your predictions regarding revenue streams and timelines. No matter if you want to sell physical and digital products, incorporate ads into your product or go with any other model, you need to be transparent and realistic.
Team
Getting to know people that are behind your company is vital for the audience of your pitch deck. They want to see real human beings that are responsible for creating your product or service. Add pictures, names, roles and short descriptions to a part that presents your squad.
Investment proposal
This slide should say exactly how much money you need to develop your idea and, most importantly, why you need it. What will you spend it on? Showcase the exact roadmap and budget required to achieve certain goals.
Contact information
State your email address, phone, LinkedIn, or other places where people can reach out to you. They should have a chance to do it quickly, so provide only up-to-date info.
What to remember when creating and presenting a pitch deck?
Knowing what should be put in a pitch deck is just the first step to creating a convincing presentation for your audience. You need to understand principles that will make it even better – from the technical and factual side. Here are several tips and tricks to build an excellent pitch deck and showcase it in the most appealing way.
Simplicity is the key
Although there are many slides you can include in a pitch deck, you shouldn't make them too elaborate and complicated. Your quest is to make your idea approachable, and you can do that by making each slide focused on one subject. Also, don't put too many words on them. One or two sentences plus some visuals like images, charts and stats will be enough. The rest can be communicated with your speech – although it would be great if the pitch deck itself would be enough to explain your business because you will not always present it live.
Engage your audience
You need to make an unforgettable first impression and then keep your audience's attention with storytelling. Emotions drive engagement, so make your company's story exciting. Skip the boring facts that might not be that interesting for people. Making it concise guarantees that people will not opt-out mid-presentation because of boredom.
Make it visual
As we already mentioned, the pitch deck should not be entirely text-based. Adding photos, graphs, numbers, tables and other graphic elements is crucial to not only keep your audience's interest but also to prove your points. For example, if you want to show your company's story so far, prepare a timeline with the most important dates. Or compare your business with competitors using a table with actual numbers. There are many possibilities, so don't hold yourself down.
Be consistent, realistic and up-to-date
There are several things you should remember about. Make your pitch deck visually consistent, preferably branded with your logo, colors and fonts. If it has just random-looking slides, it might feel disconnected from your business. A realistic approach guarantees that you won't oversell and make promises you can't keep. Also, always have your slides updated with current information, so you don't have to explain that something recently changed.
Articulate your goals
Whether you present your pitch deck to a live audience or send a PDF file to potential investors or clients, your goals should be communicated loud and clear. You are looking for funding, and that's a fact. Don't forget to state that on your slides. Ask for the money, show what you will spend it on, and tell the interested parties what they can get if they pick your company.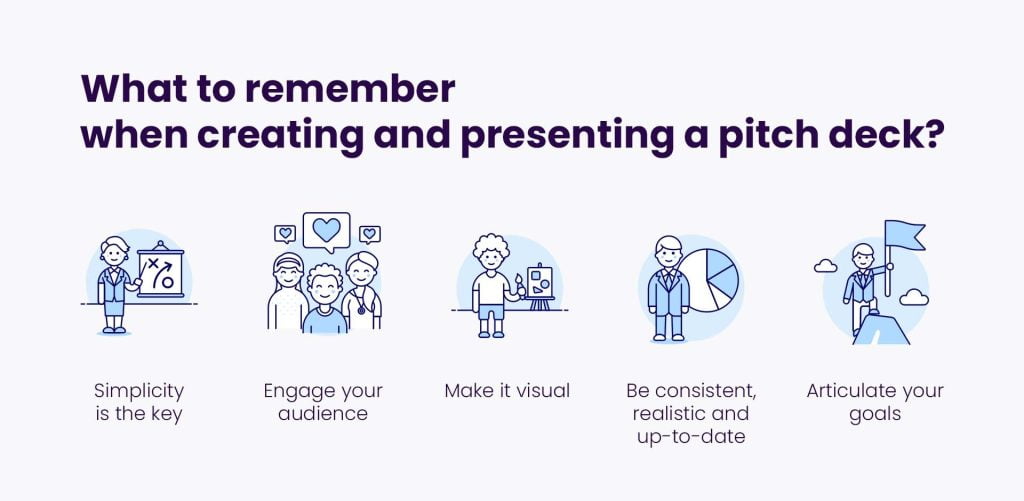 The don'ts of pitch deck presentations
Now you know the best practices that are required when preparing a perfect pitch deck. Let's talk a bit about things you shouldn't do. There are mistakes you should avoid when making your slides and presenting the final effect. Being aware of them guarantees that you will catch your audience's attention, keep them interested, give them the information they crave and convince them to trust your company and invest in it. So what should you not do?
First of all, don't make your presentation too long. We know we've mentioned many types of slides you can include in a pitch deck, but it's not always necessary to include all of them. If you have nothing to say about a particular topic, it's better to leave it out and focus on specific facts and statistics you know are important. Introducing your company, showing investment opportunities and presenting your business model are probably the most significant parts you should really focus on. 10 concrete slides are much better than 40 mediocre ones.
It is recommended not to use too many bullet points in pitch deck presentations, as they make them overstuffed and dull. The same goes for small, hard-to-read fonts. You want to go the opposite direction and prepare slides with images, bigger typography and all the aesthetics in place. Remember that when you present the results, you should not read from paper, but rather tell a story that will trigger certain emotions. Be prepared for questions and answer any doubts that might occur. You need to know as much as possible about your niche, customers and business itself. The worst mistake you can make is not being able to talk about your idea.
What to do when the pitch deck is ready?
You can either schedule meetings (online and offline) or send it to interested parties. You should always send a PDF file – not a PowerPoint presentation or a link to Google Slides. The pitch deck will look more professional in this form, and it will also be easier to read or, for example, print out. You want to make an excellent first impression, right? You have to consider all needs. Perhaps you wonder who prints such documents in today's world, but some people like to take notes on paper. A clear, well-formatted PDF is the best way to send a physical copy of your pitch deck.
If you are meeting with investors or other stakeholders in person, spend some time creating your presentation scenario and practicing it. As we said above, don't read your script word by word, but on the other hand, don't improvise your whole performance. In the former case, you will look and sound like a robot, and in the latter, it will get chaotic and all over the place. Remember about eye contact and be natural. Memorize the most critical data that you might be asked about. People that act professional but are not too uptight get favored almost instantly. A pinch of humor can also work out, but it all depends on your audience. Research them before if it's possible and adjust to their style of building business relations.
After the pitch deck presentation, you might hear an offer right away, but it's not always the case. Sometimes you will receive an invitation for another meeting to discuss your idea further. Other times, you will have to send a follow-up to find out if your investor is still interested. No matter if you get your funding or not, every chance to meet with potential partners is a chance to learn and improve your skills. If someone doesn't appreciate your idea, it doesn't mean that another person will think the same. Trial and error are necessary here. With advice from this article, hopefully, you will succeed as many times as possible.
Good luck with your pitch deck!
Now you know all the good practices and the mistakes to avoid when creating and showcasing your pitch deck. No matter if you are a newcomer taking the first steps in business or a veteran looking for a fresh start – you will find valuable knowledge here. Our goal is to support you in becoming the next market leader and an instant hit within your niche. We have been helping companies skyrocket for more than ten years now, and we know that selling an idea the right way can be half the battle. After gaining funds, the work on technicalities begins.
At which stage are you right now? Do you need the assistance of experienced business consultants that will help you to polish your business idea and create an exhilarating pitch deck? Or maybe you already have your presentation, but it has to be refined to really shine and stand out? We can also collaborate if you already have funds and want to kickstart your digital project to create a software product for your company. No matter what your requirements are at the moment, you can reach out to us, and we will be an IT partner you can trust. Let's create something spectacular together!
---
---