POSTEPIC
The need: finding an inspiring quote whenever it is needed.
The solution: an app that aggregates interesting quotes posted by others as well as
passages from books recommended by business leaders.
SCREENSHOTS
Platforms: iOS
Technologies: Java, Bootstrap
Google Cloud, Google App Engine, Google Blobstore, Google Datastore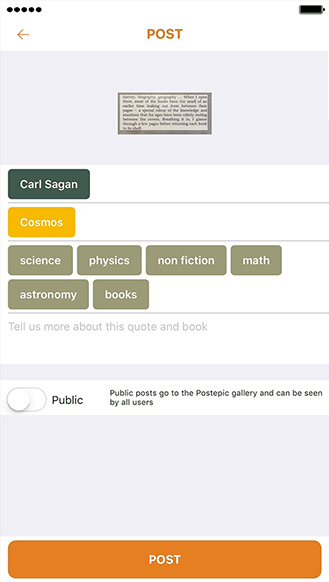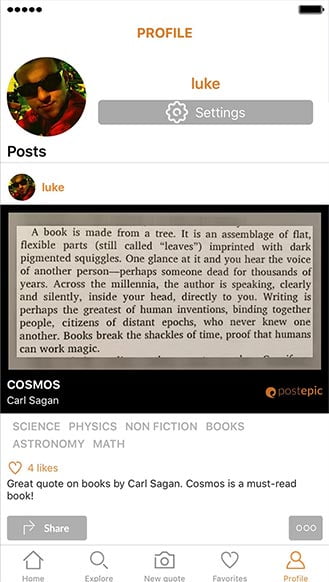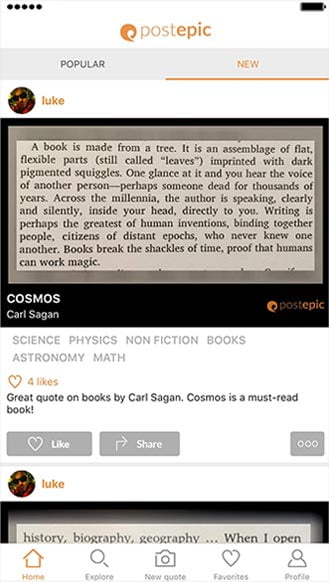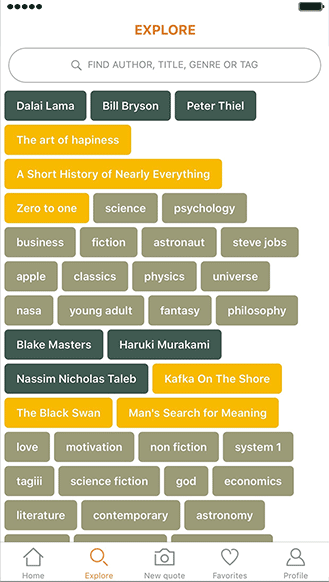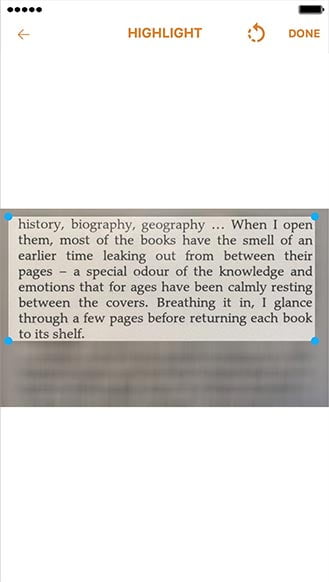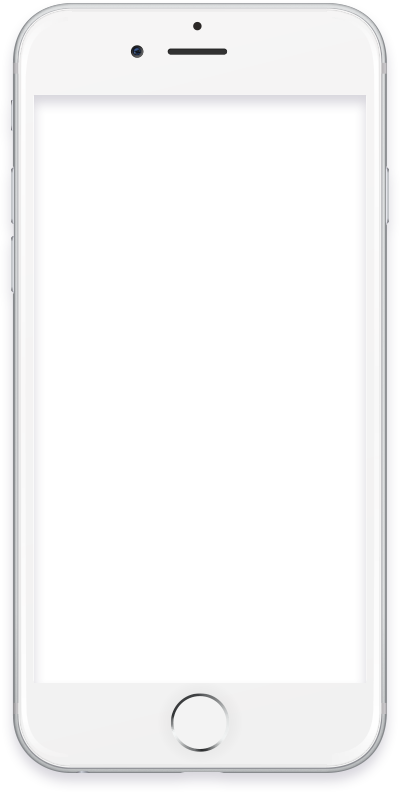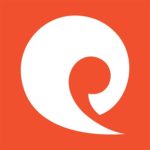 Founder at Postepic
Łukasz Konofalski
Highly recommended for mobile and web. Professional approach at every phase of a Postepic app design: discussion of the order and understanding of the desired final effect, suggesting possible solutions, verification, planned execution of works, supporting implementation.