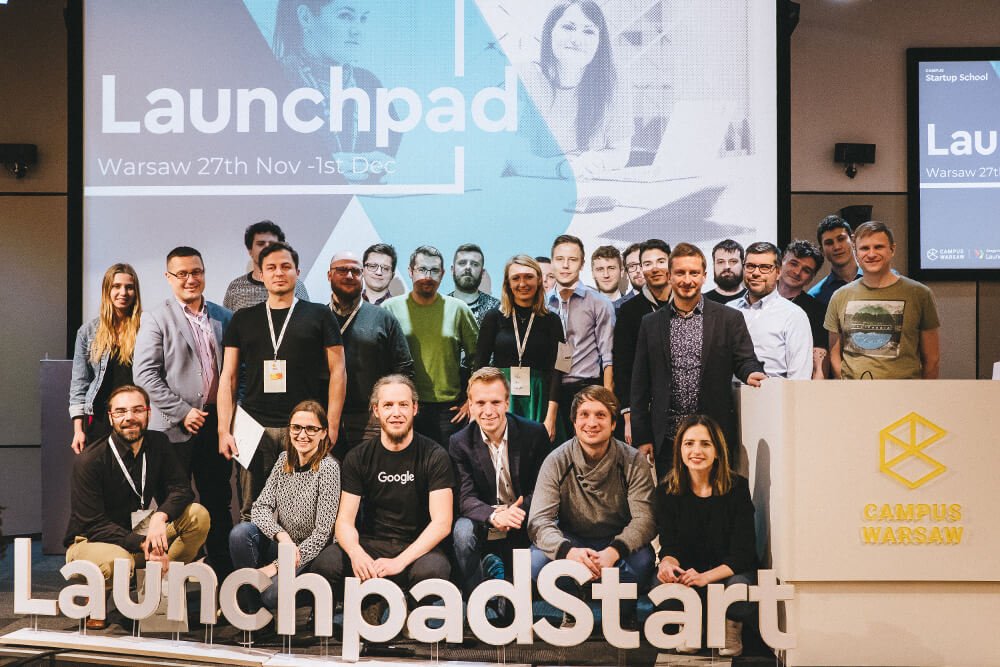 Is it worth to take part in acceleration programs?
Recently we could see the plurality of acceleration programs. Is it worth to spend time on the program that serve mentoring without automatic way to source funds for product development?
We had an opportunity to come around. After submitting our mobile app, Truckersky, we were invited by Google as 1 out of 10 startups to take part in a program.
To not keep you dangling and answer the question if it is worth to take part in such programs I can answer: 5-days workshops of Launchpad is quality invested 40 hours of my professional life this year.
Each day had a different theme. Started with presentation of the day and then we were working 1 on 1 with our mentors. Therefore 5 times we made decomposition, redevelopment and redefining foundations of our startup for: Product, User Experience (UX), Marketing, Business and Growth.
I won't give you away all the mentors' secrets who shared with us sometimes super-confidential tactics, tools, data or know-how. I won't bare all the weaknesses of Truckersky neither but I am going to focus on some really useful tips that I remembered and I am sure that come in useful to every startuper.
1. Get to know your user
If you think that you do not know your user enough you are probably mistaken, same as I was. My target group are truckers. To develop the product fitted to them I should be able to answer those questions off-hand:
How does a day of the truck driver looks like?
Where and why does he stop?
What does he spend his money on?
What kind of phones, applications and why does a truck driver use?
What is more I should know the answer on another 50 questions, which I am not going to cite but I considered them as crucial.
So how can you get to know your user? It cannot be expressly answered. In our target group internet surveys rather will not work out. Much better strategy will be to get to know around 50 users by:
Conversation with pally truckers,
Conversations on parkings,
Go on a route as a rider and observe the habits.
The more techniques we implement the more solid and wider picture of the user we can get.
2. What problem do you solve?
Like mantra repeated question at every possible opportunity. Think carefully because answering this question you are going to make a promise to your future users and also maybe investors. On the basis of Truckersky and also friends from different groups, I will give you some examples:
Truck drivers need to make regulation breaks, however, they do not know on which parking there are available parking spaces,
I have problem to make a shopping decision – I usually go shopping comparing products on 20 different tabs wasting time and nerves,
The settlement of a bill in group of friends takes too much time,
I never know if I close the door up.
Analyse the way your user set things aright and if your proposition of problem solving will be attractive for him.
3. Don't go too wide however bear the scale in mind
Solve one important problem for well defined target group. It is enough to succeed. Recall examples of applications such as Airbnb. When you address too many problems you will not be able to solve all of them in the most comfy way. You can't reconcile many bags with target groups neither, all the more so allocate such realisation to reasonable, initial budget.
On the basis of Truckersky we completely let go marketing communication and sales one of our tool dedicated to businesses (B2B), despite the fact that it is already implemented. However in case of this tool competition is heavy and it is hard to get good Unique Value Proposition. Therefore we focused on the drivers group (B2C) and we are interested only in them – we are going to concentrate funds on product development as well as marketing actions.
On the other hand, despite the specialisation make sure that your target group is still big enough for your business to be economic and investors will be sympathetic to its scalability.
4. Marketing
Joanna Nagadowska from Google is a mentor that I have learned the most from. During one day with use of expert knowledge and some high price tools we:
chose the extent of online/offline actions with strong point on online,
ranged communication channels according to meaningfulness,
defined keywords with high reach but low CAC (Customer Acquisition Cost) – at the level of 2 PLN where often to win the mobile user over is a cost of around 12-20PLN,
defined geotarget – where are our users and what language choose to communicate to them,
and most of all:
examined what channels and traffic get competition.
But before we get to the marketing analysis we divided our consumers into 3 groups:
Business partners – where monetization will be,
Users – users of the application,
Community – users and other who create app content.
Important in my opinion exercise was the one where we had to set what we can give to the user before community commits. Assuming that in the early stage of our product community does not exist or is inefficient, business focuses on the number of users and at the same time users on the added value of the application.
Think what you give and how will the user of the application evaluate/price it by the time the content will be built by the community. Without it will be hard to move with the project and each coin spend on marketing will be boondoggled.
5. Already know everything?
Gorge finish of the project was a presentation on the day five on which mentor presented two photos of himself.
Photo on the left presented fat (sorry) man in swimmers with diving goggles who paddle – man who knows that he needs to eat less and move more to look good but he does nothing to do it.
Photo on the right presented athletic, healthy man – yes, those two photos presented the same mentor who diametrically changed his appearance during three months when he startet diet and trainings.
You can say that you heard everything and you know everything so there is a time to start working… but to ring the changes you need to be determined that is why I wish you and myself too to be determined 🙂