Build digital products with agile teams you can trust
What is your business goal for the upcoming months or years? Do you want to digitalize your company? Or maybe it is already online, but you need an additional software product? Outsourcing might be the best decision for you. Having a reliable IT partner means you get support and high-quality results. The crucial reason to hire itCraft is that we have multiple specialists on board and experience of more than ten years.
Mobile app development company in Stockholm, Sweden
Basic information
A mobile app is a must-have in today's world. Your business will thrive if you provide robust, visually impeccable software to your customers. We can help you with that. Remember to do the user research and find out what your potential audience needs. Answer their demands and you will become the brand they love and recommend.
Android App Development
Android devices are manufactured by well-known brands and smaller companies. It's a popular mobile operating system in many countries worldwide. It is universal and flexible, which means that Android-dedicated apps have to be the same. To achieve that, they are tested on multiple screen sizes, various smartphones and tablets. Our team of experts knows how to create mobile applications for Android that work and look splendidly.
iOS App Development
iOS cannot be ignored in the world of mobile apps. Although it's a little bit less popular than its biggest competitor, recognition is constantly growing. Apple devices have become reachable for more users. iOS is appreciated for its intuitiveness and excellent performance. That's why we always recommend building an app for both major operating systems – it allows your company to reach out to a broad spectrum of potential clients.
Flutter Development Company in Sweden
Flutter can be a great alternative to native development. Programmers write just one codebase that works on both Android and iOS. Such software doesn't look much different from dedicated separate mobile products and it is a great solution for companies that have a tight budget or want to release their app quickly. There are many cross-platform frameworks. We like Flutter because it offers excellent performance, beautiful UI and coding productivity.
Web app development company in Sweden
The primary thing when it comes to digitalization is online presence. Many people still browse the web on their computers every day. A well-designed website or a user-friendly web app can support your business in finding new clients and growing revenue. We create web software with best practices in mind, providing accessibility and loading speed. Remember that a web-based solution can be extremely helpful in promoting your business.
Machine Learning app developers in Sweden
We are very excited about every innovation that enters the world of IT. It was the same for artificial intelligence, especially machine learning. We quickly decided it has to be a service that we will offer to our clients. We implemented it in several projects, but there's always an appetite for more. Suppose you want to create a modern web or mobile app that can display personalized recommendations or utilize other machine learning capabilities. In that case, you are in the right place.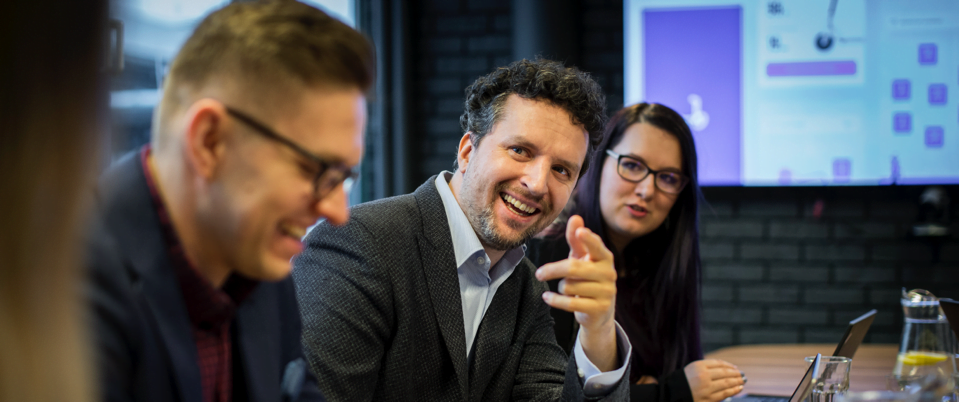 Why work with us?
Not a lot of companies can offer you so many services in one place. Remember that the software development process consists of several different stages. If you pick a vendor that, for some reason, doesn't have designers or testers, you will have to hire more than one company. That generates additional costs, can slow down time-to-market and is definitely counterproductive.
During our collaboration, you get what you pay for – and we have a lot to offer. We give you a complete team responsible for your digital product from the moment you reach out to us to the release and beyond. It's a complete package, so you don't have to worry some things won't be adequately addressed. Here are the main benefits:
Consultations regarding all stages of development. If you don't know what to do or you need guidance, we're here for you.
UX and UI workshops that are hosted for every new client. They last for two days and are used as an opportunity to get to know each other and discuss all the project details.
Cooperation with a dedicated project manager. It's a person who will contact you directly to let you know about the progress and inform the team about your decisions.
Experienced designers and developers working in Agile Scrum methodology. They are responsible for creating all visible and non-visible parts of your digital solution.
Testers that provide quality assurance from the very first stage of production until the release. We want to make sure the product works perfectly.
And whatever you might need! We offer additional services for all our clients. If your product needs branding, marketing strategy or something else, let us know.
Basic information
Working together means we need to establish some rules to follow. Don't worry, we have a proven process that guarantees productivity, quick effects and flawless communication. As your IT vendor, we can promise we will deliver value to you and your customers.
Remember that your insight is crucial for us, so we always encourage product owners to participate actively in the project. That means sharing ideas, providing customer and industry research and discussing all issues with the team. This way, you will receive the result you are genuinely interested in.
UX/UI Workshops
Workshops are the essential element of every collaboration we have. Why we love them so much? Because they are the best way to prepare the scope of the project, organize the workflow and get to know each other.
Design
We create wireframes and prototypes. Then, it's time for UX and UI design. The visual side of your product is crucial to grab the attention of your audience and keep it. Also, we want your product to be user-friendly and easy to navigate.
Development
Our developers specialize in all kinds of coding. We have front-end and back-end programmers onboard that create websites, apps and internal systems. Each team is composed individually so we can build the required elements for a particular project.
Quality assurance
We can't underline how important are manual and automated tests for every software project. We conduct them from the first stage of production because preventing defects early is the best way to create high-quality digital products.
Implementation
The release of your software might be stressful, but don't worry. We are here for you as well. Our team will prepare everything to successfully upload your app to the stores and make your website go online. We will also give instructions on how to admin everything.
Maintenance
Does your app need additional updates or fixes? No problem! We don't leave you after the release. If you need more services, we can still be partners. Also, frequently our clients want to develop the product further and that's also possible with itCraft.
Top software development company in Sweden
We've been working with companies of all sizes, from various countries and industries. Startups and enterprises trust us with their IT needs because we are reliable and always build products according to the requirements. No matter if you are a small fintech company that aspires to become a market leader or a big retail corporation that wants to rebrand its old software, we're here for you. Tell us about your needs and we'll deliver.
What else can we give you?
Individualized approach to the project
Our undivided attention and individual approach are something you will definitely appreciate. We believe that every business is unique and requires special treatment. That's why we are flexible and always open to suggestions. Tell us about your goals, needs and pains. We can achieve spectacular results together. If you need additional services, just let us know. We accept every challenge and are always eager to learn. Besides the main stages of our process, we can add something more, like branding or marketing audit.
Knowledge sharing
Also, we are not afraid to share our knowledge – that's why we write helpful blog posts, host webinars and release free ebooks for our current and future clients. This content is dedicated to explaining our work, giving you business-related tips and showing you examples of successful businesses that used digital products to skyrocket. If you wonder which technology is the best for your project or are not sure about technologies and methods, follow us on social media and regularly check out our blog for updates!
Are you from Stockholm, Sweden? Let's be in touch!
We encourage you to check out our portfolio and testimonials from our past clients. It will give you an idea of what kind of work we do but also how we collaborate with companies that approach us. Don't hesitate and ask questions if something is not clear. Our consultants will gladly answer them, so call us or send us a message.
With itCraft's help, our clients often win awards for their digital products and get the funds needed for future growth. You can be one of them, too. We will create a prototype to charm investors and then transform it into robust software for your clients to love. Let's work together!
Start your new project now.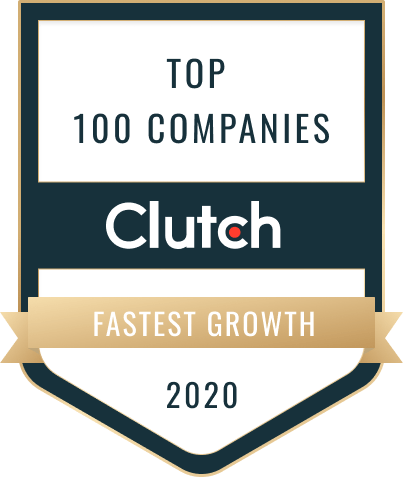 Top 100 companies 2020 – fastest growth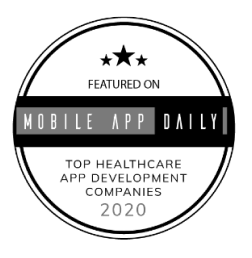 Top Healthcare App Development Companies 2020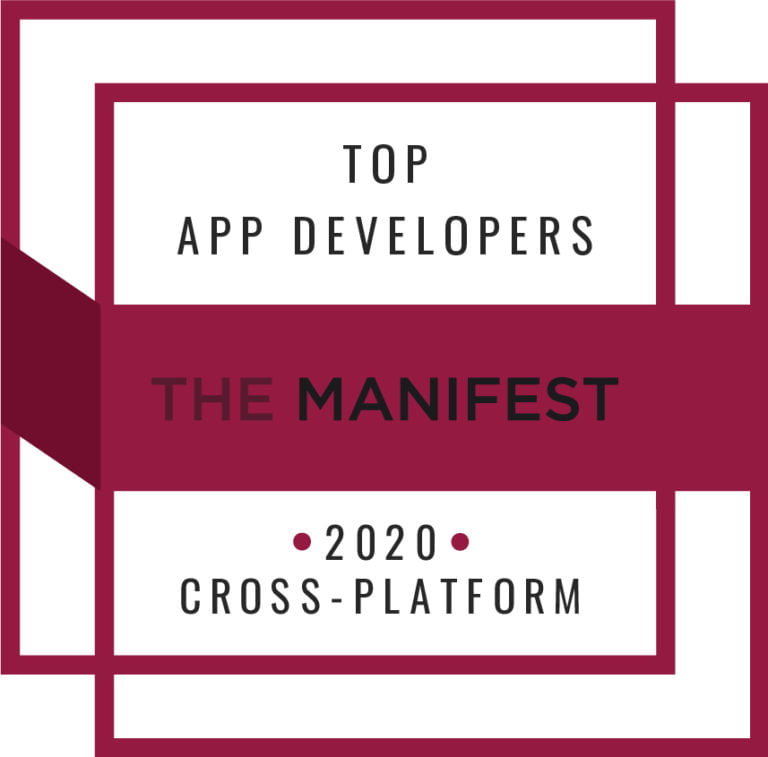 Top App Developers Cross-Platform 2020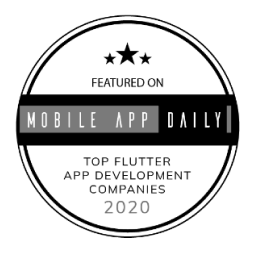 Top Flutter App Development Companies 2020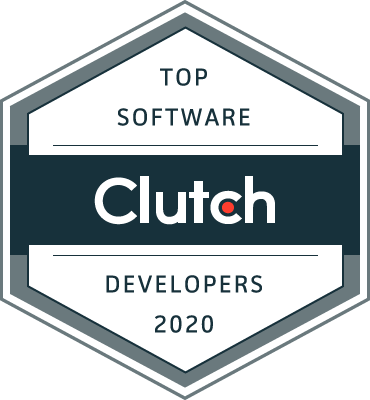 Top Software Developers 2020
Top Machine Learning Companies 2021