About
React Native app development services
At itCraft, we believe that using the best technologies leads to spectacular results. That's why we have open eyes when it comes to new trends, but at the same time, we invest our time and effort in trustworthy, high-quality languages and frameworks. React Native is a part of our cross-platform tech stack, and it's still appreciated by many of our clients.
What is React Native?
React Native is a cross-platform framework made by Facebook. Released in 2015, it was a primary technology that allowed programmers to develop apps for multiple systems with one codebase for a long time. When Google's Flutter came in 2017, React Native's popularity started to decline, but it's still used to build good-quality digital products.
What does the React Native application development process include?
Workshops
As an experienced React Native app development company, we know that we need to discuss your idea first to create something extraordinary. During two days of meetings, we will create user stories that will become a background to all features we need to code, pick technologies (including React Native) and decide on the direction for the design phase.
Design & Prototyping
Before the development starts, we create the UX/UI design, including low-fidelity wireframes, then molded into a pixel-perfect, clickable prototype. Thus, we can find the right style for the project and eliminate any faults that may appear when walking through the user paths.
Development
Now it's time for React Native app development. We will build an app for each platform – Android and iOS. With React Native, it happens simultaneously, as it is a cross-platform development framework. Single code means less time and resources spent delivering the final outcome.
QA Testing
We always ensure that the app meets the project requirements and business standards. That's what quality assurance is for. Testing is conducted every step of the way. This approach helps us eliminate bugs as soon as possible. Our developers and testers cooperate closely – teamwork is one of our core values!
Release & Maintenance
As a company that offers React Native development and other comprehensive services, we stay with you until the end and beyond. You can count on us when you need technical support or you want to expand your app.
Benefits of using React Native
Here are several reasons why React Native can be a great framework for your next IT project.
Fast development
Cross-platform apps are faster to develop because one codebase can run on multiple operating systems. You need one programming team to get your product on Android, iOS, web and desktop.
Great UI
If you worry that your cross-platform app will look less advanced or aesthetic than a native product, fear not. With React Native, you can get high-quality results. itCraft team will deliver exquisite design and take care of branding if you need one.
Native performance
Can you tell the difference between native and cross-platform apps when you use them on your phone? Usually not, and that's because frameworks like React Native or Flutter can provide a native-like feeling to any digital product.
Quick change introduction
Thanks to the hot reload feature, React Native code changes can be almost immediately visible in the app. This increases the productivity of development and allows the team to run tests smoothly and fix bugs.

itCraft, your React Native development company
If you wonder how to find a perfect React Native development company, don't worry – you just found one. We have years of experience in React Native development, a team of seasoned developers and a portfolio of previous cross-platform projects. Check out why you should work with us.
Agile development process
We have a well-defined but flexible process that is perfect for any software development project. With itCraft, you get a chance to be an active participant in meetings where we brainstorm ideas, discuss risks and strategize the whole work plan.
Outsourcing
Whether you need one or two additional developers for your internal team or a whole squad with a project manager, testers and designers, we got your back. You can outsource your IT needs to itCraft, even if your digital product is up and running. We will provide tailor-made support according to your requirements.
End-to-end services
If you are looking for a reliable business partner that can offer complex design and development services, maintenance and marketing support, you are in the right place. itCraft is with you from idea to release and beyond. Most of our clients stay with us long-term because we can bring a lot to the table, also when your product needs further expansion.
Transparent communication
During our years on the market, we've created an open environment where we are in touch with all of our clients daily. You will always know what's up in your React Native project, and if you have any thoughts, insights, ideas or doubts, you can reach out to your dedicated project manager and tell them about it so they act upon it.
Here are the questions we are always asked when it comes to React Native development. These answers will help you to understand our work process better.
Everything depends on the number of functionalities you want to implement in your app and how advanced they are. Cross-platform development can be somewhat cheaper, that's true. To compare the prices of different Agile teams at itCraft, check out our pricing tab. Also, you can reach out to talk to our consultants and get a rough estimation of your project.
Although React Native remains relevant in the cross-platform world, we often recommend Flutter as it offers more robust features and fantastic performance. If you want your digital product to be done in React Native, it's okay. We will build a high-quality solution using this framework.
Of course. You can tell us what you have in mind, and our business analysts will verify your idea to determine if it's viable. If yes, we can design your product to become a proper solution. With itCraft, you get a plethora of services and support from day one. We will be with you every step of the way.
A dedicated project manager will be in touch with you at all times. You will get status reports and invitations to meetings so you can talk to the team and be aware of what's going on. Our process is constructed in a way that gives you control and an ability to participate, share ideas and change things if necessary.
Indeed. If you want to continue our collaborations, we sign an SLA agreement that describes what kind of support and maintenance you can expect from us. We will fix the bugs in your app, optimize its performance, provide updates and add new features if your plan includes further expansion.
More resources about React Native App Development
Our blog is full of articles about our React Native development services. We also regularly ask our developers and other specialists to participate in webinars or share their knowledge in ebooks. We encourage you to check all of these resources to learn more about design, programming, machine learning, big data and business-related topics.
Reach out to find out more
itCraft services are available for every company out there. Collaborate with our team using React Native to build an app of your dreams. Contact us and tell us about your idea. We will help you achieve all your goals.
Contact us regarding React Native development
We are simply the best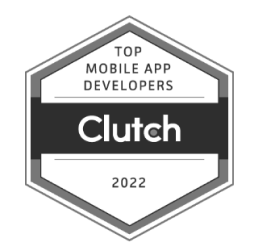 Top Mobile App Developers 2022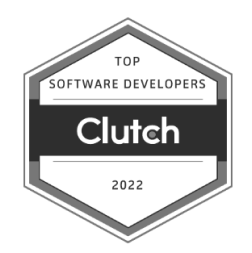 Top Software Developers 2022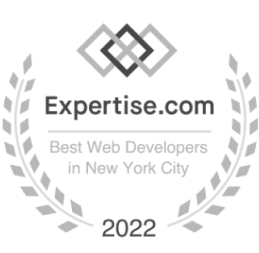 Best Web Developers in New York City 2022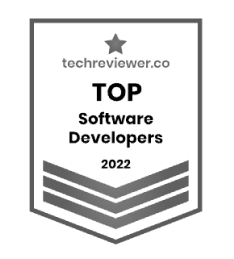 Techreviewer Top Software Developers 2022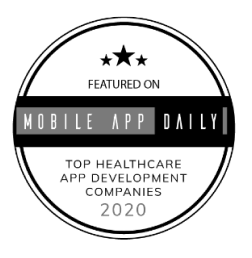 Top Healthcare App Development Companies 2020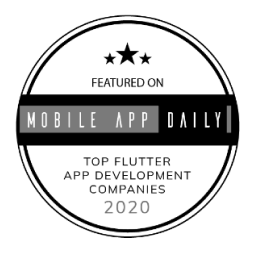 Top Flutter App Development Companies 2020