The second most appreciated mobile operating system used on 26% of smartphones around the world. Moreover, some countries have slightly more Apple fans – like the US, UK and Canada. It's a big market to conquer. Have you noticed that many apps are initially released only on iOS? That's another thing. It's easier to test digital products dedicated to iPhones because no matter which version of the device and system you have, it works almost the same. If you want to build your own digital product, we wouldn't ignore this platform. Instead, you can invest in iOS app development services.
We have a tailor-made process dedicated to creating robust, visually appealing and functional mobile applications. At itCraft, you will find all required specialists to prepare the app from scratch and help you promote it to become an instant success. Furthermore, we take your requirements seriously and create an individual strategy to follow. This way, we can achieve all your business goals in the estimated time and budget.
How to Develop a Custom iOS App?
Workshops
Our team starts every project by thoroughly discussing the details. We organize 2-day workshops that are hosted either in our office or remotely. itCraft specialists meet up with the product owner and other company representatives to talk about the project, prepare all needed information and create the first mockups.
Workshops are not ordinary chit-chatting. We really want you to be an active part of the team, share your insights, propose ideas, and look for potential risk solutions. You probably wonder why we should do that beforehand instead of figuring out everything in the process. The truth is, good preparations save a lot of time and money that would be wasted if we didn't have a clear path to follow settled at the very beginning.
Designers, business analysts and other specialists will come to the workshop meetings and listen to everything you have to say. We want to understand your business better because it helps us create solutions that perfectly match your objectives. Therefore, workshops are the perfect opportunity to express everything you have in mind and plan the execution with our experts.
Project Documentation
We always prepare detailed documentation, although we don't want to spend unnecessary hours on it. Its purpose is clear – to help every team member organize their work and prioritize tasks. That's why after workshops we collect all the information and put it in one place. It's convenient and makes our work more efficient.
A business analyst will take care of the documentation and provide additional info if required. Then, when everything is complete, we can estimate the budget and timeframe of your project. Why now and not earlier? Mainly because we need to have all things in place to understand how much workforce and resources are required. Every digital product is different, and we really need to get to know yours better to tell how much it will cost and how long we will work on it.
UX Design
It's time to create the whole user experience, which is the feeling your customer will get when using your iOS app. During workshops, we prepare user stories, which are all functionalities of your product written in the form of short sentences. These stories are used to prepare user paths and the entire journey that a person will go through when navigating through your application.
Designers at itCraft are talented, skilled and informed about current trends and news. They understand how people act and always build functionalities in a logical but also intuitive way. The results are spectacular – digital products are easy to use and solve problems in a blink of an eye. When the whole UX is done, we move to the next phase. However, sometimes they happen simultaneously. We're talking about UI design, of course.
UI Design
Why is UI so important? Mostly because it is responsible for interacting with your customer. The user interface is the part of the app where people tap, scroll and type to achieve the goal promised by your iOS solution. Therefore, it has to work smoothly but also look well because it will represent your brand in the eyes of your audience.
We take the wireframes prepared during the UX stage and create low-fidelity mockups to show you the preview of your app. This way, we can work on particular elements, eliminate flaws and underline the core functionalities. Also, if you need branding and marketing materials, the UI team will prepare them for you. Your company has to stand out, and to do that, they need a memorable look.
Interactive Prototyping
If you thought that you would be able to see and "feel" your iOS application only when it's completely done, then you probably never heard of interactive prototypes. We will create them so you can check out how the product will work and show the concept to your key stakeholders. They will get proof that your company invests in something tangible that has its value and can become an essential part of your business.
Right now, you can still introduce changes, add new features and remove ones that you don't actually like anymore. Remember that when the coding starts, it will be much more difficult to do major tweaks without disturbing the workflow and raising the cost of your project. It can also significantly push your time to market. We recommend re-thinking all the details once more at this stage and going further only when everything is in place.
Backend Development
We create backends for our iOS apps with best practices in mind. That's because it's an important element of the software, even though the user doesn't see it. Backend is responsible for data processing and storage, which means the app wouldn't work without it. It needs to be done with modern technologies to reassure excellent performance.
itCraft is constantly investing in learning new frameworks and languages. We want to be up-to-date with the latest tech trends because building your digital solution with an innovative stack makes it last longer in the competitive market. It always works as it should, offers exquisite safety and meets the standards of your target audience. Working with us, you can be sure we will propose a unique architecture for your iOS app to make it meet your goals.
Frontend Development (Native & Cross-platform)
Frontend is the visible part of the software, the layer that the user interacts with. When it comes to mobile apps, you can go two different ways. Both are suitable for various types of projects, and the choice of technology will depend on your project's scope, as well as your capabilities regarding time and budget. For example, native development with a dedicated language like Swift is recommended to build complex, advanced functionalities. Otherwise, you can explore another option.
The alternative is, of course, cross-platform development using proven frameworks like Flutter. This way, you actually get an app that works not only on iOS but also on Android and other platforms. It's a great choice when you want to get a big pool of potential clients immediately after release, but your funding is limited. Remember that itCraft will always recommend the best possible technology for your project.
QA Testing
Conducting tests is essential to deliver high-quality iOS apps. Many companies do their quality assurance activities towards the end of the project, but we have a slightly different approach. We test the product from the very beginning of the development phase. Thus, we can eliminate bugs early on and prevent them from escalating. The itCraft team has tried this method for years now, and the results are always extraordinary.
Our QA specialists conduct all types of automated and manual tests. It's the only way to thoroughly check the product and determine if it doesn't have any problems with data processing, integrations and performance. Furthermore, we also have to be sure that all the functionalities work precisely as you want them to and they deliver promises we discussed during workshops. Finally, when everything is in place, it's time to show your iOS app to the world.
Deployment and Release
We know that the release process can be stressful, but don't worry. We've got your back. Our team will prepare everything to make it smooth and successful from day one. If you don't have a marketing strategy, we can help you in that department. Our portfolio includes many services: app store optimization (ASO), marketing consultations, ad campaigns, and more. Just tell us what you need.
Uploading an app to App Store or Google Play (if it's a cross-platform solution) requires some programming knowledge, so leave it to our devs. They will take care of it, and then you will be taught about administration, content updates and other useful tricks to handle the app when it goes live. Don't worry, though! We will still collaborate if you wish.
Support and Maintenance
We are not leaving you if you don't want to. The end of the production phase doesn't mean the product is done and should never be touched again by a developer or a tester. There are updates, issue fixes and further development to embrace. If you think about your iOS app as an integral part of your business, you can sign an agreement with itCraft and make us your support squad.
What does it mean? We will be available to optimize your product, remove defects and if you want more, we can continue our collaboration and expand the software further. Or create an entirely new product. The choice is yours. The majority of our clients stay with us because they value our business relationship. They can count on us in any situation, and you can too.
Why are companies investing in custom iOS apps?
Nowadays, business growth is directly linked to digitalization. Online presence is the best way to reach out to the potential audience and grow revenue. Back in the day, websites were crucial, but mobile apps took the lead in the last couple of years. Peoples' habits change. We use our smartphones to buy products, book services, communicate with our loved ones, find entertainment, learn things, and so much more. If you want to join the trend and skyrocket your enterprise or startup, a mobile app is a must.
Raise brand awareness
Your customers have to love your company. That's the fundamental principle to success. If they know you, talk about you and remember you, there's a chance they will recommend you to their loved ones. You probably wonder how to achieve this kind of recognition? By offering high-quality software products with bold branding and outstanding features. Working with itCraft, you get a team of professionals that use their skills to create this perfect iOS app that will charm your audience.
Grow revenue
Every investment in your business should return itself. An iOS app can be a fundamental pillar of your company's operations and a potent revenue stream. However, it has to be pixel-perfect, functional and world-class. If it's not, no one will be interested, and you will only waste time and money. That's why you should collaborate with a reliable IT partner like itCraft. Our consultants, business analysts and marketing experts will help you promote your product built by the design and development team, so it can achieve the success you desire.
Provide access
Would you rather be available to limitless people despite their location or a small group of nearby-living neighbors? If you want your brand to thrive, you should always look for ways to expand the audience. A robust, sophisticated iOS app is excellent in that matter. You can reach out to people far away who can't meet you on-site for various reasons. What's more important, you can do that within seconds and no matter what time of day or year it is. Being available is one of the core principles of successful businesses.
Gain new marketing options
Give your customers special treatment, and they will pay you back with loyalty. You can use your freshly developed iOS app to announce discounts, offer coupons and try different monetization methods. There are various options like selling ad space to other brands, subscription plans, premium features and, obviously, selling products and services. Push notifications, internal news module and other elements of your app are your friends here. You can use them to advertise new offers and share helpful content that will build a positive image of your company in the eyes of your clients.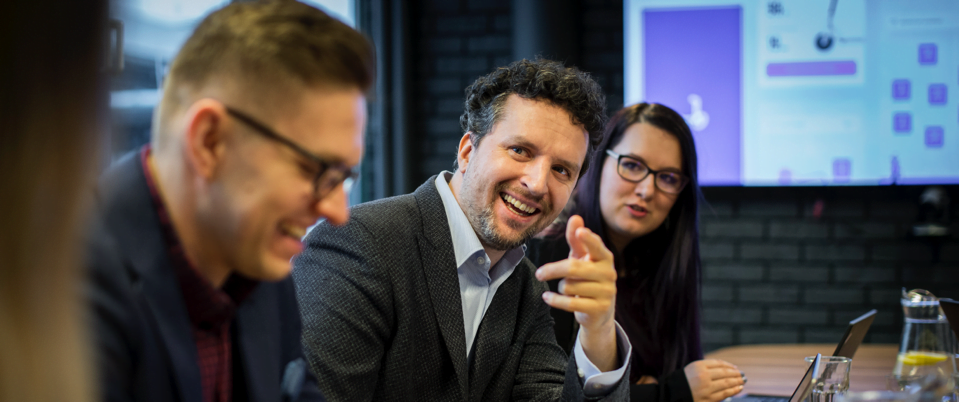 Why trust itCraft with your iOS app development?
Our experience speaks for itself. itCraft is on the market for more than ten years now and finished more than 250 projects for clients worldwide, including startups and established enterprises. We've been working with various industries to help them through digital transformation. Also, we've dedicated a lot of time to support our clients that wanted to take their businesses to the next level. Our versatile experience will be helpful in your project, as well. Mainly because we always offer individual approach, practical insights and flawless software products.
Agile Scrum Framework
To build iOS apps and other products efficiently and productively, we needed a flawless process. We found that in Agile Scrum methodology, which became our guidebook to organizing the workflow and delivering great results. Right now, all our projects are handled this way.
Why is Agile Scrum beneficial both for our clients and us? Because it values communication, teamwork and organization, providing flexibility at the same time. It's a perfect framework to use in software projects. We set up priorities and work in 2-week sprints, but if something happens and we have to change the course, introducing new tasks in the upcoming sprint is no problem.
ISO Certificates
Taking care of our clients means we also implement international standards and norms that guarantee a professional work environment and data safety. We own two ISO certificates, received with our hard work and thorough preparations.
ISO9001 confirms we have an excellent quality management system. But, of course, that doesn't mean our team can now let go. We aspire to improve every day by looking into our process and deciding what is valid and what needs to be replaced.
ISO 27001 is the information security certificate that proves we are prepared to handle our clients' sensitive data. All our tools and activities had to be tested by the external authority to find out if itCraft can claim this certification, and we passed all of them.
Newest Technologies
Our employees keep track of all the trends in the IT industry to make sure our stack does not get outdated. It is vital for us to learn new things and always be experts in our field. We want you to get the most accurate digital product, and that wouldn't be possible if we didn't introduce new frameworks or languages once in a while.
Of course, we evaluate each novelty and take only ones with potential. That was the case with Flutter, which is still a relatively fresh technology. Nonetheless, we could see that it's adapting well, and it sparks interest in both programmers and business owners. So we gave it a shot, and now it's one of our favorites. With your project, you can be sure we will recommend a perfect set of tech to support your goals and needs.
Transparency
Communication is the key to positive long-term business relations. We know that, and we want to talk openly with you, whether it's about issues, new ideas, changes or opportunities. You, as a product owner, are a part of the team. Therefore, we treat you equally to others and want you to share your thoughts and insights.
You will get a dedicated Scrum Master (also known as the Project Manager). It's a person that becomes the middle-man between the production team and yourself. They take care of daily matters, organize meetings and inform you about progress or potential problems. You always know what's up, and you can react accordingly.
We get tons of questions from our potential clients. We've answered the most popular ones so you can understand better how it all works:
Of course, you can. We are here to make it into reality. The process is simple: you tell us what you have in mind, our consultants and analysts prepare the strategy, the design and development team prepares a fantastic digital solution that we help you to release and promote. You can trust us with all your needs because we have services that cover all of them. Everything we have nowadays started with an idea. All you need is the excellent execution of it, and itCraft specializes in that.
The estimation of the budget can't be done without knowing the details of your project. That's why there is no single price for the software. Each product has to be analyzed individually. We take features, technologies, timeframe, team composition and other factors into consideration. Then, we curate hourly rates and a strategy to follow. If you wonder more or less how much money you need to work with itCraft, contact us or check out our pricing page to find an explanation on how do we charge for our work.
It all depends on the type of product and required features. We can go either native or cross-platform. Both choices are justified in particular cases, and we will recommend the best one for you, based on your budget, preferred time-to-market and project requirements. Our tech stack is full of innovative frameworks and languages. For native iOS, we usually recommend Swift, which is supported by Apple and offers excellent quality. As for cross-platform solutions, Flutter is the way to go. It provides a native-like feeling, and its single codebase can run on multiple platforms, which is great if you want to conquer the market.
You do that by simply asking your assigned Project Manager. We will never hide anything from you, so let us know right away if you are curious about something. Our policy is constant, honest communication, which is the result of Agile Scrum implementation. You don't have to worry about the status of your project because you will always know what's going on. Also, we encourage you to become an active participant in our sprint meetings. It's a chance to propose ideas, share thoughts and doubts, conquer risks together and, in effect, build an app that your customers will genuinely love.
Of course, we do. You can get a dedicated help desk that will be prepared to help you with any issue you or your users might stumble upon. We also have a plethora of other maintenance and support services you can add to your agreement after the production process is over. You won't be left alone because we know that digital products need updates and fixes. Also, many of our clients notice the potential in the world of mobile apps, and they want to expand their solutions further with us on board. You can be one of them. All you need to do is reach out.
Check out some of our previous work
We've created countless iOS apps and other digital products for our previous clients. Here are some entries from our portfolio to give you an idea of what we do.
MindLeap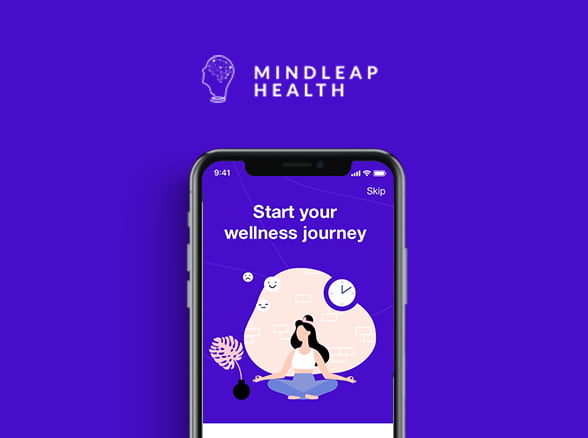 A management platform in the USA and Canada for mental health patients undertaking psychedelic integration therapy and other holistic wellness treatment.
See case study
IPC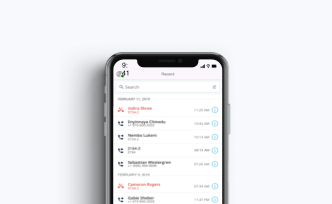 Native mobile apps used for multichannel, real-time voice communication capabilities replicating the complex functionality of the existing trader turrets used by traders in the financial market.
See case study
Mobil@Doktorn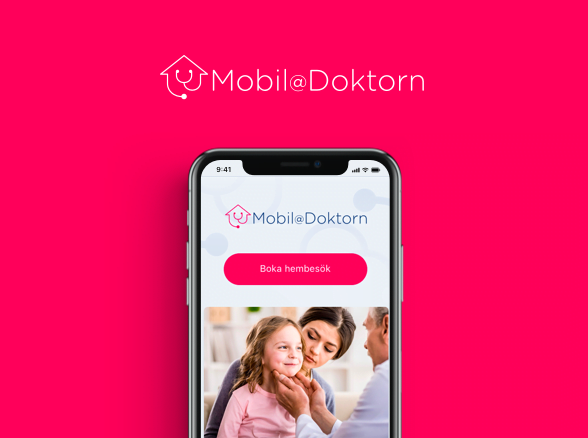 A complete TeleMed platform with web apps for doctors and patients to manage accounts and native mobile apps for patients to schedule & manage appointments, and make payments.
See case study
Reach out to find out more
Now it's time you tell us about your business and ideas for an iOS app. We are open to collaboration and waiting for your message. Together we can really make an impact and change your customers' lives. All you need to do is trust us. We can build the digital product of your dreams. So how will it be?
Contact us and start your new project
We are simply the best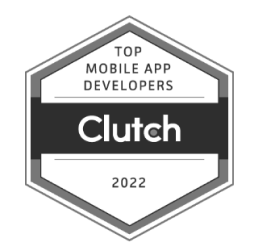 Top Mobile App Developers 2022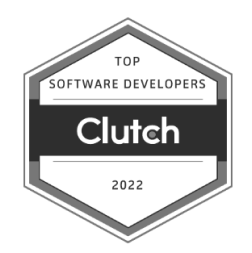 Top Software Developers 2022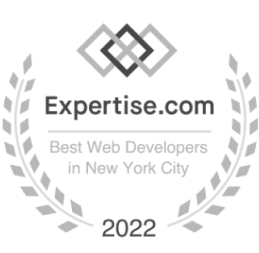 Best Web Developers in New York City 2022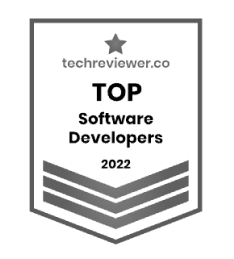 Techreviewer Top Software Developers 2022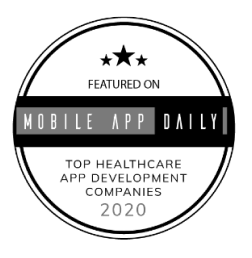 Top Healthcare App Development Companies 2020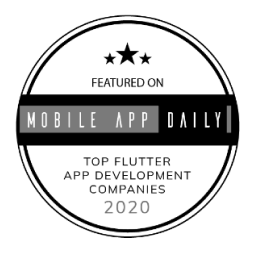 Top Flutter App Development Companies 2020