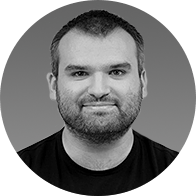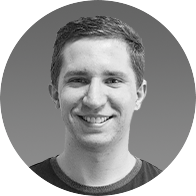 Tomasz Dzieniak
Senior Android Developer
We provide Android, iOS and web app development services using latest native and cross-platform technologies. We focus on quality throughout each of our agile projects.
Learn more about app development workflow
Product Design
At this initial phase of the project the team designs your software according to documentation, requirements and your feedback. Once you approve the proposed solution, a prototype of your app will be created.
Software Development
Your agile development team will now create your app – mobile, web or both. The UX/UI design will be translated into actual code. Our full stack, frontend, backend, Cloud and QA specialists will ensure your requirements are met, and that you are continuously updated.
Testing
Once the software is complete, our QA engineers will test it across several types and models of devices to detect possible issues to fix. Once this is completed, you will receive the full version of your app for customer testing.
Launch
Once you approve the delivered product, it will be ready for launch. The official version of your software will be ready for implementation. We will transfer the IP (Intellectual Property) rights to the code and the Source Code to you.
Quality Assurance
Our QA engineers work on your product at each phase of the application development. All our projects reserve 25% of development time for Quality Assurance in order to deliver high-performing, bug- and error-free software.
We deliver
The project is complete when you have tested and
approved your product. We can now deliver the final
version of your app, hand over the Source Code, IP
rights, documentation and provide Warranty.
Talk to us
We are happy to answer any questions you may have about software development. Call or email us directly to discuss your ideas.
You can check
our portfolio
Let our deeds speak for us. Feel free to browse through some of our projects delivered over the last 8 years.