Take your medications at the right time and in the right dose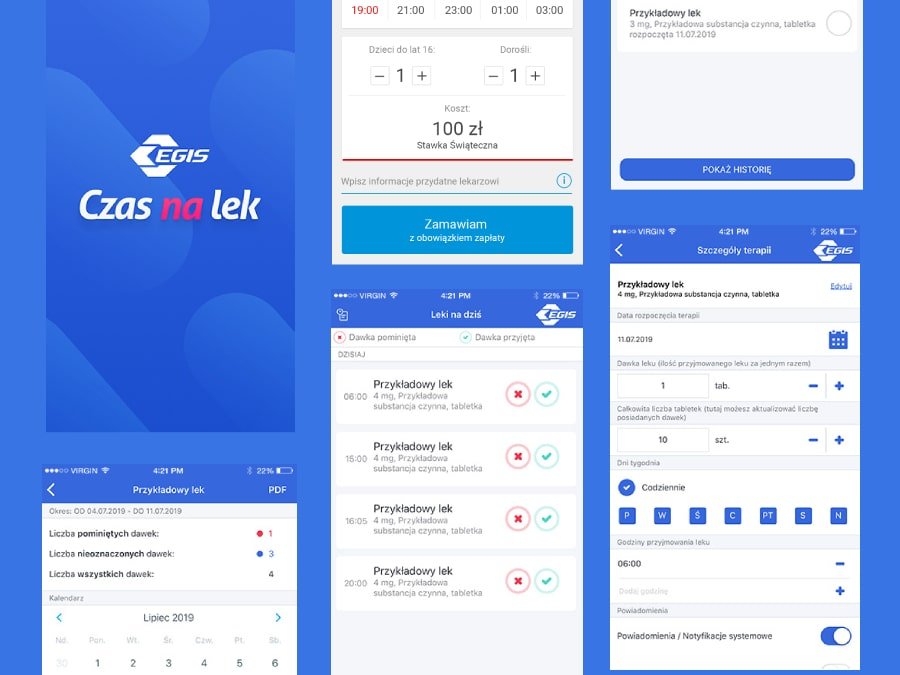 Client
EGIS Poland, part of EGIS Pharmaceuticals PL,
one of the biggest pharma companies founded in 1913 in Budapest, Hungary.
Problem
Creating a free-to-use training application offering simple to set up reminders and a medication intake tracking system. "EGIS Time for your medicine" is free to use app. It's an educational tool that reminds the user when they should take the right dose of medicine. It's a support for all the users that want to form a healthy habit. "EGIS Time for your medicine" is an intuitive app that teaches everyone how important it is to take the right dose of meds at the exact time recommended by the doctor.
Results
"EGIS Time for your medicine" is a free, intuitive and user-friendly application helping patients form positive habits for their health. The reminder about their daily dose of medicine intake comes in the form of an alert. This way the user can train their regularity with support of an app. The user can create their own, customized list (called "THERAPY") of drugs, doses and times for taking them.