About
Custom Machine Learning Solutions
We know that the tech world is changing rapidly. New innovations are created monthly, and all areas of our lives are getting digitized. Artificial intelligence research becomes one of the pillars of today's IT solutions. Machine learning is one of the main methods to use AI in web and mobile apps. If you want to create a truly advanced digital product, you need a provider that can utilize such algorithms and transform your project into something truly unique.
Software development is a complex process which involves a team of experts doing multiple tasks in order to achieve specific business and user requirements. At itCraft, our development team uses an agile framework which allows the team to focus on the priorities which will deliver the highest business value throughout every stage of the process.
We can fulfill your Machine Learning needs
itCraft hires specialists that are familiar with numerous ML tools and solutions. They can implement algorithms into your digital product to make its capabilities outstanding and modern. We have a curated process that considers all individual requirements.
Design & Development of Machine Learning Solutions
Workshops
Every project we work on begins with workshops. Two days of online or offline meetings are the best way to do all the preparations for the project. For a solution that has to incorporate machine learning, it's even more crucial, as we need a thorough list of functionalities and all the details in place.
You will meet with our business analysts, consultants, programmers and AI specialists. Thanks to their knowledge and experience, they can recommend the best possible approach to create a digital product with modern features. After we collect all the required information, we put them into documentation, so all the team members know which tasks have the highest priority and what has to be achieved during the course of the project.
Design
There are many things we have to take care of when it comes to your product's design. We want it to look good but also to offer clear user paths that your customers will walk through without any distractions or obstacles. That's what UX and UI are for. Your machine learning app needs to be made with extreme attention to the details if you want it to become a success. With the use of best practices and current trends, we create unique designs that express your company's values and give your audience a possibility to identify with your brand.
We also create wireframes, mockups and prototypes so you can test the concept before it becomes a complete product. It's important to collect feedback at every stage of the process. We want to eliminate potential defects, leave the unnecessary features behind, and truly focus on coding the functionalities that are crucial to your users' satisfaction.
Development
It's time to start programming. During the workshops, you will get a team composition proposal with all required roles to build and release your product. Different team is needed for native mobile apps, cross-platform products or web solutions, so each project has its individual team of experts. For your machine learning idea, you will also get our ML specialists responsible for implementing your desired concept.
We use the best available technologies on the market to deliver world-class software. For machine learning, it's not always necessary to build everything from scratch because there are many premade tools and solutions out there. We use only proven ones from trusted provides, for example, the ones from Google. Tell us what you need, and we'll see which approach is the best to achieve desired results and not exceed your budget or time-to-market.
QA Testing
Running tests is always essential, no matter what type of digital product we are working on. Machine learning and other AI solutions need specific, complex testing activities that will detect any potential issues. Thanks to our team of QA engineers that continuously cooperate with the developers, you can sleep tight. They will make sure there are no bugs, and everything works exactly as it should.
We conduct all sorts of tests, including manual and automated ones. For ML, the testing activities are advanced and precise to make sure the algorithm is prepared according to initial requirements and fulfills your company's business goals and your users' desires. We take tests very seriously as it is a crucial part of every development process. Thanks to them, we can create modern solutions that become industry standards and get exceptional recognition.
Release
We will help you release the product, so it achieves your business goals right away. Our team prepares all the files to be uploaded to app stores or go live on the server, depending on the type of solution we create for you. If you need branding or marketing advice, we are here for you as well. Your machine learning software is an innovative proposal, after all. It requires a proper promotional campaign and all the graphic elements that will make it memorable and recognizable.
We will also teach you how to admin your digital product, get in touch with your customers and publish content. With machine learning, you get access to countless benefits like data analysis, automation, improved customer service and sales, and so much more. With a solution made together with itCraft, you will elevate your business to the next level with the help of innovative features that will change your users' lives.
Support & Maintenance
Our collaboration doesn't have to end when your product is up and running online. Most of our clients stay with us for additional support, regular maintenance and further development. We can sign SLA with all the guidelines that will explain every procedure and rule regarding helping you with your machine learning product.
As your IT partner, we will prepare updates, fix bugs and add new functionalities to your product. All you need to do is ask. If there's a technical malfunction, you can expect our team to take care of it. We offer a dedicated help desk, monitoring, optimization and data analysis to improve your solution even more and make it skyrocket after release.
Why Companies Invest in Custom Machine Learning Solutions?
Digitization becomes an integral part of many life areas around the world. A smartphone is a tool that allows its users to do almost anything, from ordering groceries to booking medical appointments. We want our online world to be personalized, intelligent and predicting. That's where machine learning enters. It's a technology responsible for individual recommendations when we browse online shops and social networks. It fuels chatbots and voice assistants. ML also makes our homes truly smart. Let's see what else it can offer.
Analyze huge amounts of data
Something that humans are not capable of can be easily passed to machine learning software. If your company relies on data analysis and needs a lot of computing power to process vast volumes of information, ML is a way to go. We can prepare an internal system for your business needs or a digital product with data analysis as one of its features.
Either way, you will get a comprehensive tool that will collect data and provide you with results that can support your future decision making, optimize your business in terms of productivity and inspire you to add new features to your existing products. Machine learning is an algorithm that discovers patterns and improves itself over time. Benefit from its capabilities.
Increase profit
How to support your customers' purchasing decisions? By treating them individually and helping them with the whole customer journey, of course. Machine learning makes it easy. itCraft team will prepare an online shop that will utilize ML algorithms for you. This way, each user will get precisely what they need every time they visit your business.
That's the best way to grow your revenue. Personalized recommendations motivate your clients to buy things they truly desire, and an intuitive, user-friendly buying process makes it seamless. Your brand will become their favorite, and they will tell their friends and family about it. That's a simple way to get even more customers. All thanks to AI algorithms.
Improve workflow
Full automation of workspaces is only a matter of time. Many tasks can be delegated to machines. They can handle data, organize assignments, increase productivity and take care of many repeatable processes. With machine learning, you can transform your internal operations, so your employees can dedicate their time to creative work.
This way, they will be more satisfied and efficient because all boring, challenging duties will be automated. Also, an ML-based system can be an excellent supporting tool in many different types of labor. We know for a fact that it is a great solution for various industries. If your company really needs to reshape its internal workflow, ask the itCraft team about machine learning software.
Create better relationships with customers
Machine learning is impressive in all customer support areas. It can be used in chatbots and voice bots to automate issue-fixing processes and help countless clients at once. That is the main benefit of using ML in this area of business. It can be available 24/7 and talk to thousands or even millions of people simultaneously.
When there's a problem, your brand's reaction time is crucial to preserve your relations with the customer. Use the power of innovative technology to make instant contact with every person that reports a defect. AI won't replace a programmer that will have to take care of significant malfunctions, but it can suggest solutions for minor difficulties or tell the user exactly what they have to do when something's wrong.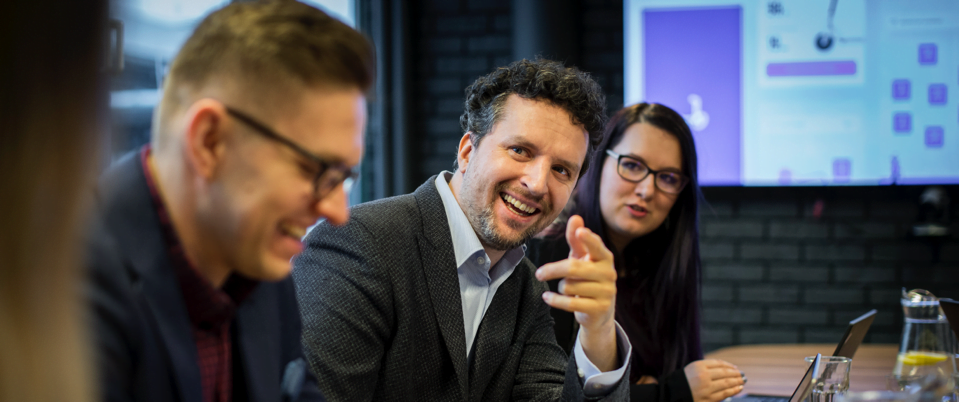 Why trust itCraft with your Machine Learning solution?
itCraft was founded in 2010, and our goal was always to be innovative. That meant we needed people eager to learn and discover new opportunities. Machine learning became interesting for us some time ago, and we've decided it would be a great direction to follow. Gladly, we have several ML specialists on board. They fulfill the needs of our customers that desire to have an AI-based digital product with potential and world-class design. Moreover, as a software house with complex services to offer, we can give you whatever you need when it comes to design, development and marketing.
Agile Scrum Framework
Our whole workflow is organized with Agile Scrum methodology. It helps us prioritize the most important tasks and achieve results that satisfy our clients and their customers. In machine learning projects, organization is essential to ensure every part of the project is going according to plan. We have to coordinate several processes, so the final result doesn't exceed the budget, is released on time and works according to initial requirements.
We take everything that's great about Agile Scrum to build a unique process adjusted to your individual requirements. All our projects have a similar structure, with sprints, iterations and constant communication, but if you need an untypical approach, no worries. Our team values collaboration and is always open to your ideas. Your dedicated Scrum Master and project manager will handle everything, so you can sleep tight and focus on your business.
ISO Certificates
We've been working hard for the past few years to receive ISO certifications that confirm itCraft matches worldwide standards for quality management (ISO9001) and data security (ISO270001). This proves we can handle your project, no matter how strict your requirements are.
Why do we operate according to the norms covered by these certificates? Because we want to provide the highest level of satisfaction to our clients. We know that many machine learning projects rely on sensitive data processing, and they require exquisite quality when it comes to code and design. Thanks to ISO, we can provide all of that because our work is regulated by a specific set of rules that we always follow to ensure every project offers world-class results.
New Technologies
We do not only offer machine learning services. Our team of specialists is constantly learning about new frameworks, programming languages, testing methods, design principles and everything IT-related that can make the digital products we develop more advanced, modern and usable.
Customer needs are constantly changing. People respond to novelties, trends and want their lives to be convenient and their digital products to be reliable. That's why we need to be up-to-date with software development technologies and provide them to our clients as soon as possible. This way, they can gain a competitive advantage and be sure their apps will work splendidly for a long time.
Transparency
It can be alarming when your IT partner doesn't inform you about the process or the status of your project. That doesn't happen at itCraft. We believe in transparent communication. Your dedicated Project Manager will ask you to actively participate in team meetings because we value your opinions and ideas. We also want you to know about the work progress at all times.
You will get access to the app in a testing environment to observe how it evolves and be aware of the whole process. Moreover, before the collaboration starts, we will discuss budget, team composition, time-to-market, and other crucial details, so you know exactly what the whole project will look like. This way, you will feel in control and be able to react when there are changes to introduce or issues to fix.
We are often asked about our work, the secrets of software development, the newest industry trends and more. Check out the answers to the most popular questions about machine learning in IT:
There are numerous ways to do that. Depending on the type of algorithm, machine learning can be responsible for audio recognition, natural language processing, data engineering, recommendation systems, computer vision, chatbots, and so much more. Basically, no matter your industry, you can benefit from AI solutions that automate work, predict patterns, provide personalized results for your customers and help them when they stumble upon a problem. Machine learning can remove backgrounds from pictures, detect cancer cells and talk to your clients on the phone. It's a genuinely versatile technology with huge potential.
We will take care of everything else, so don't worry. Our consultants and analysts will take your idea, verify it and prepare a strategy to create a product that will meet your expectations. As itCraft offers complex services, we will build your project from scratch, taking budget, timeline and other important factors into consideration. We will power up your innovative idea with machine learning to make it an outstanding software that will change people's lives. You don't need any development experience. We will walk with you every step of the way. Let us know what you have in mind, and together, we can make it come true.
It all depends on many factors, so it is impossible to give anyone an exact estimation without knowing all the necessary details. Each project has its individual pricing, depending on team composition, predicted time-to-market, amount of work and also the type of product, number of features and how advanced they are. As you can see, there's a lot to consider. You can check out our pricing tab or reach out to us if you want further information. Limited budget? We will recommend an approach that will be suitable for your capabilities.
Of course. Our team is at your disposal even after the product goes live. All you need to do is ask for an SLA agreement. It will include guidelines for every support activity we provide. You can call us in case of an emergency, and we will fix technical issues ASAP. We can also continue our collaboration to prepare updates, add new features and optimize the system. We encourage you to think of itCraft as your long-term business partner. Most of our clients work with us for years, as they trust us with their maintenance needs, and frequently they want to expand their businesses even more by developing brand new digital products.
Naturally. Your dedicated Project Manager / Scrum Master is in constant touch with you. They will ask for your opinion, listen to your ideas and react if there's any sort of crisis. You, on the other hand, will get regular reports regarding the team's work and the current status of the project. All that to make sure everything is going according to plan. Every time you don't understand something, have doubts or want to clarify something, just let us know. We are always open for a conversation, and our specialists gladly share their knowledge with Product Owners. We believe that awareness is the best way to have a seamless, successful collaboration.
More resources about Machine Learning
Do you want to learn more? We have plenty of resources to share. Check out our regularly updated blog for articles about not only AI and machine learning but also UX and UI design, testing, business, marketing and more. Other valuable materials include ebooks and webinars where experts from itCraft talk about important software development topics. See what we've prepared for you:
Reach out to find out more
Interested in machine learning software development? Do you have an idea for an innovative AI-based digital product? Don't wait up! Fill out the form below or call us and talk to our consultants to find out more about our style of work, hourly rates and services. Together, we can create an extraordinary product that will skyrocket your business and become an industry leader. We know you want that, and we're here to help.
Contact us and start your new project
We are simply the best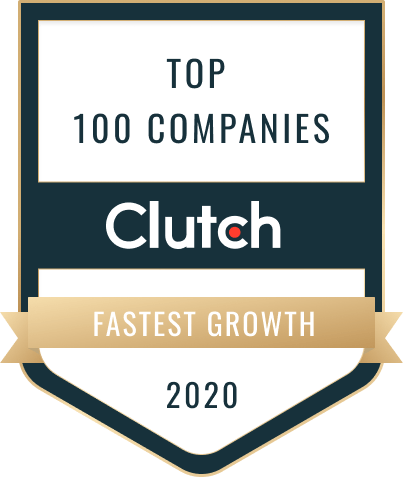 Top 100 companies 2020 – fastest growth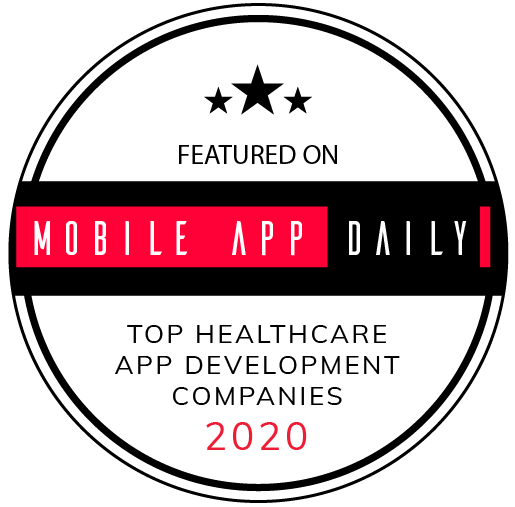 Top Healthcare App Development Companies 2020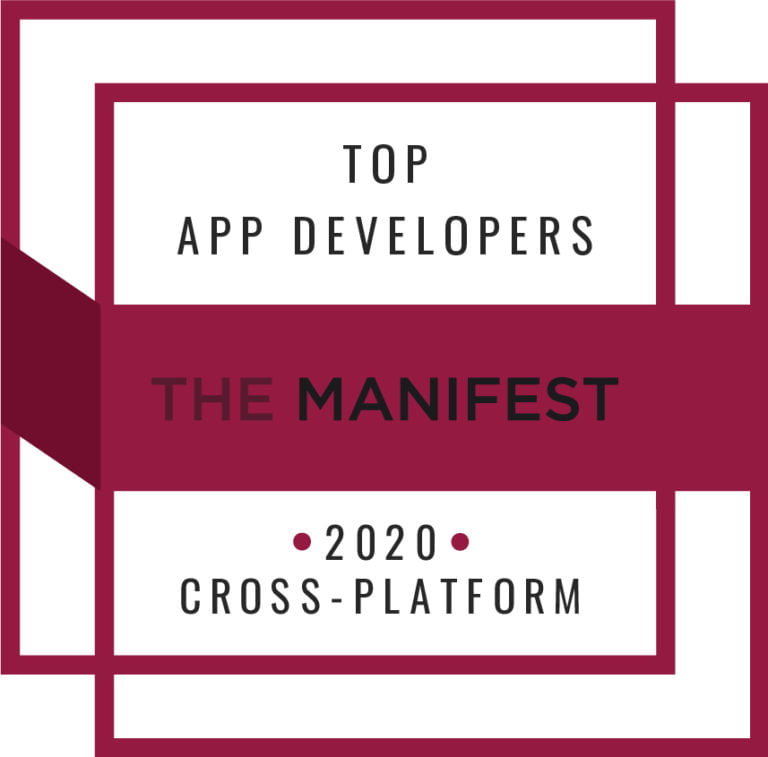 Top App Developers Cross-Platform 2020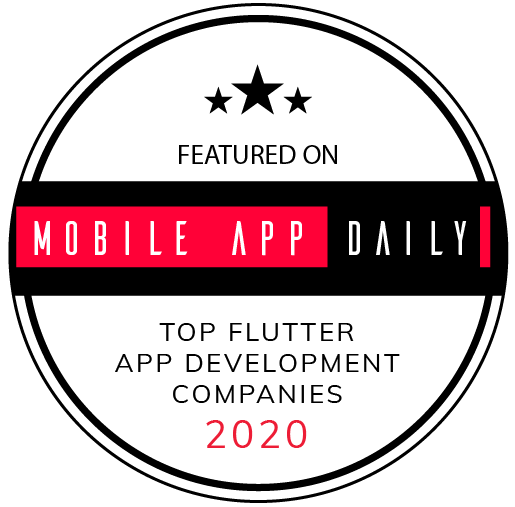 Top Flutter App Development Companies 2020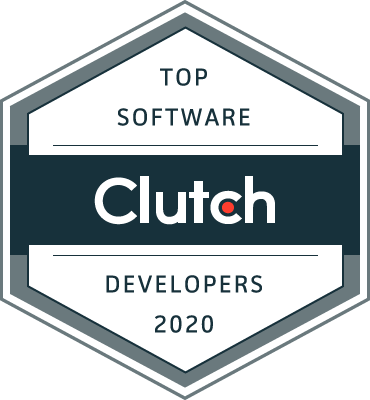 Top Software Developers 2020
Top Machine Learning Companies 2021