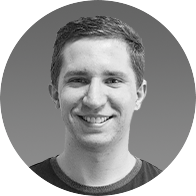 Tomasz Dzieniak
Senior IT Architect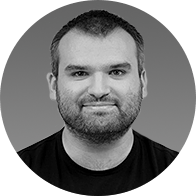 With machine learning, you can build advanced and innovative software-based on AI algorithms. It's a perfect solution for analyzing significant amounts of data and concluding beneficial steps for your business.
Machine learning service
What is machine learning?
Machine learning is a science that connects many different fields and is a type of AI solution. It's an automatic system that can improve itself with the provided data. The computer that uses machine learning is constantly looking for patterns to find out if they can be useful for future decisions.
The purpose of machine learning
There are so many fields and industries that can benefit from machine learning. It can be an integral part of your mobile or web app, as well as an internal system such as CRM. With machine learning, these products will be more efficient and will give you accurate insight into your operations. This way, adjusting them to meet your business goals and your customers' needs won't be a problem.
Deep learning
In ordinary machine learning methods, we need to provide the data and set a feature – which is information that the computer should focus on. With deep learning, we don't need to tell the machine what it should look for, we can provide the information and it analyzes it in every possible direction. It is used in healthcare to prevent cancer and in self-driving cars, but there are many examples where deep learning can be useful.
Industries that already benefit
Social media use machine learning for face recognition, advertisements targeting and much more,
Google and other search engines curate personalized results based on the history of our previous browses,
Customer support can be automatized and improved,
eCommerce can use machine learning in their marketing campaigns to offer their clients even better deals by analyzing their behaviors and preferences,
If you use Siri, Alexa or Google Now – your virtual assistant is based on machine learning so it can fit your style of using it.
As you can see, using machine learning is natural for many industries. Maybe your business can join them?
We deliver
Our team will create a complete short- and long-term
marketing strategy and launch the campaign for your
mobile solution. We will provide you with continuous
updates and reports on the effects of our work.
Talk to us
We are happy to answer any questions you may have about software development. Call or email us directly to discuss your ideas.
You can check
our portfolio
Let our deeds speak for us. Feel free to browse through some of our projects delivered over the last 10 years.