About
Your go-to software outsourcing company
Outsourcing your IT staff has a wide range of both direct and indirect benefits for your business. Whether you need to add more resources to you existing software development team, or you need to hire a dedicated team for you project to design and develop a digital product, itCraft has managed services to get your business where it needs to be.
itCraft offers outsourced development services in two similar but very different ways. This makes it easier for you to get a truly tailored team that best suits the task you need them for.
How we help your software development team
Staff augmentation
There's every chance that your software development service already has a core group of staff that your HR team spent a long time recruiting, onboarding and then training. But what happens if a 'dream' job lands on your doorstep, but you don't have the time or resources to source, recruit, onboard, and train new staff to complete this new job?
That's where the benefit of staff augmentation comes in.
With itCraft's augmented teams, you can outsource experienced and highly skilled temporary employees to help your team achieve its closes business goals. Outsourced developers have years of experience with a wide range of technologies, but you can take a look at each and every one of them and hire several of them to work on your next job.
When the project is met, the developers are off-boarded from the project and come back to the itCraft talent pool.
Staff augmentation of your existing software development teams means you get the best talent delivered to you for the length of your long term or short term project with no need to employ them as a regular employee.
Dedicated teams
For temporary or short-term projects that need a dedicated IT staff team, outsourcing the entire team makes a lot more sense. Often managed by your CTO or your Product Owner, you're able to put a group of experienced and talented developers to work on your project much sooner than if you had to hire them yourself. You're in complete control of the team, and you can manage them the way you want to create the app, software or any digital service you need.
itCraft has gone through the time-consuming process of souring the best available talent, testing them and then recruiting them so that you can quickly and easily put them to work on your project.
Initial call
During the initial call, you'll tell us the details of your project and exactly what you'd like to have accomplished at the end of this. Whether you need a full team or just a couple of developers, we'll be able to get an idea of the roles you need to be filled and for how long you'll need them.
Pick your team
After the initial call, we will provide our rate cards and availability of resources along with some blind CV's to look at and allow you to hand-pick your own team of high-quality developers to work on your business. Alternatively, our Service Delivery Managers will pick the best talent with the best technical expertise for your job.
Trial period
You'll then get to put your new team to the test with a short trial period. In this time, you can see for yourself how your team works together and how they fit into the bigger picture of your overall project. Should you not be happy with any of the outsourced IT talent on your team, you're able to swap them out for another developer of your choosing.
Client success manager
At the end of the project, you'll work with your success manager so that your outsourced team is off-boarded to ensure that any documentation that the developers need to fill out is done so. At this point, you can also decide to hire the same team for another future project or build an entirely different team with a different skillset from scratch.
Why use outsourcing companies for IT staff?
Put staff to work sooner
When using an outsourced IT service provider, we'll present you with a range of talent for the roles you need. You pick them, and they're put to work in almost a matter of days. This process makes it easier for you to reach any tight deadlines and get your digital transformation, application development or web development happening sooner rather than later.
Cross functionality & agility
Front end developers, back end developers, QA specialists, UX or UI designers – one or all of them. With Craft's outsourced staff services, you can hire one or two developers suited to your needs or an entire stand-alone team that you manage through the software development process. Our teams are experienced working with each other, as well as other external teams. They're trained and experienced with the most common industry tools and processes and can adapt to any work environment.
Project-based development services
Don't use more than you have to. By hiring a team or several employees on a project-based plan, you won't over-commit to the requirements of hiring a new in-house employee. Get your outsourced IT team, and when your project is over, they're not yours to worry about anymore.
Better use of your resources
Whether you have a dedicated HR team experienced with recruiting technical developers, or your CTO has to do the recruiting themselves, there are certainly better things that they could be doing. When using an outsourced IT team from itCraft, your CTO or HR team has to take their pick from a range of blind CVs, and that's what your team will be made of.
You stay in control
While our talented developers can work without constant supervision, you can rest assured knowing that for the duration of your project, you're in total control of managing them and putting them to work where you need their skills. Our team has a lot of experience working in cross-functional, internal agile teams.
100% risk-free
itCraft can offer you a short term trial period when you take on an entire team or several augmented staff, for an agreed time with no commitment to continue. Our Service Delivery Managers will ensure that we provide the best possible developers from our extensive pool of in-house talent, and you can rest easy knowing that all available staff work to both ISO9001 and ISO27001 standards.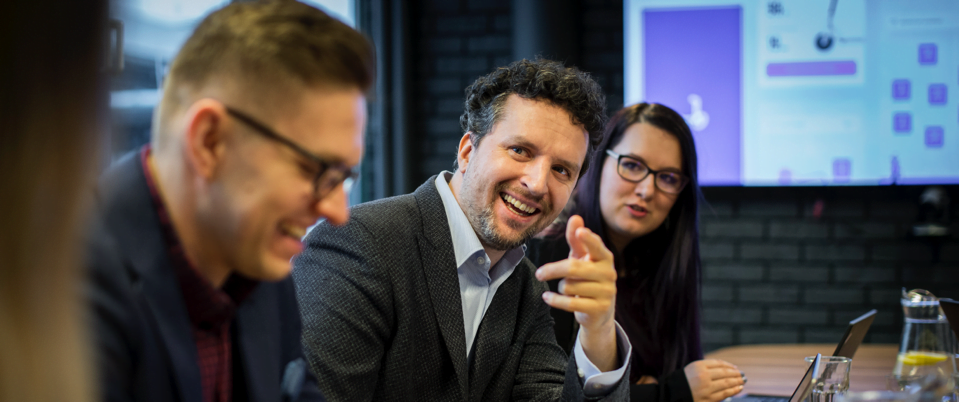 Why itCraft as your IT outsourcing company?
itCraft is the ideal development company for you to hire outsourced teams or staff from. Here's why:
Years of hands-on experience
itCraft has been one of the leading custom software development companies in Europe for almost 20 years. In that time, our developers have worked on almost every type of software development project you can imagine. This makes us a high quality software development company and a great source of talent for you to use on your next project.
We're not a team of HR specialists that are good at recruiting technical talent. itCraft is a software development company that doubles as an IT outsourcing company. When our talent isn't working for you, they're working in-house as part of other agile teams on a wide range of complex long and short-term projects. Our outsourced teams are our employees that you can put to work for you.
A comprehensive recruitment process
Over the years that we've been creating mobile and web apps, we've built a recruitment process that puts every developer we hire through a wide range of tests. We've fine-tuned our process of sourcing and recruiting versatile, talented and dedicated developers. You can put this recruitment process and the teams that make it through to work on your next job.
Dedicated success manager
From the moment you reach out to us about our outsourcing services, right through to the moment our outsourced developers are off-boarded, you'll have a dedicated success manager to communicate with. You won't be passed around between a sales team that only cares about getting invoices paid but rather work with a specialist whose sole job is getting the best developers put to work on your job.
Transparency
Clear and transparent communication is vital for all things business. Digital product design is no different. Whether it be about budget, time frame or technology, your design load will be in regular contact with you about all facets of your project. You'll know precisely how well your project is tracking, who is working on it, what stage it's at and how much more time is required. Regular design sprints allow us to create the most effective UI UX design and adjust the way our designers and their teams work, should your situation change. Our teams' expertise and the services they deliver have transparency woven into their DNA, so you know everything about your products as they're being developed.
Quality code, every time
Our developers not only work with industry-standard tools and technology, but they work to industry standards. All the work that your outsourced IT team does is done to both ISO9001 and ISO27001 standards. You get the best quality code, made to international security and quality standards from each and every one of your outsourced IT developers.
See below for some of the most frequently asked questions regarding finding the best outsourcing companies for web and mobile app development
Absolutely.
Firstly, outsourced developers will only have access to any private and sensitive data if they need to. Outsourced developers from itCraft are trained to ISO27001, which includes handling sensitive data and the management and development of systems designed to contain said data.
In terms of having remote access to secure systems, our outsourced teams can work in various ways. If you use your own software to provide safe and secure access, your outsourced team can work to your standards. If you've not used an outsourced app development team before, then we're able to provide you with a safe and secure solution.
You can outsource almost any type of project possible. Front or back end development for mobile app or web app projects, UX and UI design, proofs of concept, minimum valuable product (MVP) development, cloud-based solutions, machine learning – almost any digital project you have. itCraft has a wide range of developers that can fulfil a wide range of roles on just about any type of development project.
All developers work to both international and industry-standard frameworks and internal guidelines that you have to further tailor and fine-tune the work the way you.
None whatsoever.
When you outsource several developers, they become a part of your team. You manage the project and the staff as normal. Your outsourced developers are part of that team, and you're able to manage them as if they were your own staff – because they are.
Some developing trends in the world of outsourced IT developers are to use them to keep costs down. Employees are costly to recruit into full-time positions and often difficult to move on even if they're not performing. This makes outsourced IT teams more appetising to many business types.
More businesses such as consulting agencies and technology companies are starting to use outsourced IT teams. This enables them to focus on other business avenues – PR, product development, marketing – these are all aspects of business that are best done by dedicated in-house teams. Outsourcing software development means that these businesses can spend more time focussing on other core vitals of their business.
Read more on IT outsourcing
Do you need more? As one of the leading outsourcing companies in Europe, we regularly create content about what we learn, implement and discover, and general thoughts and insights about big data, web design, cloud computing, app development, and more.
Take a look below for blogs and resources dedicated to those topics, as well as more information about the world of outsourcing companies:
Reach out to us!
You've already taken the first step in hiring an outsourcing company. The next step is to reach out to us, your dedicated outsourcing company, and tell us your ideas. As experts in the field of technology, consulting and business development, we're here to help see your idea become a reality.
Contact us and let's fit our specialists with your needs
We are simply the best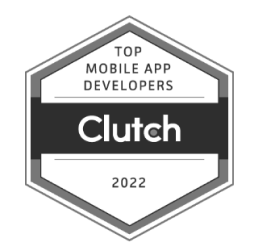 Top Mobile App Developers 2022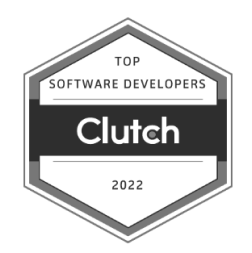 Top Software Developers 2022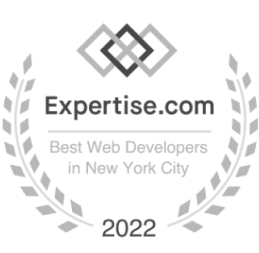 Best Web Developers in New York City 2022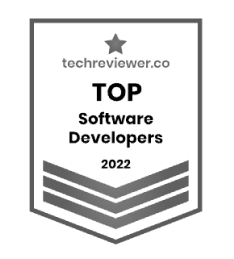 Techreviewer Top Software Developers 2022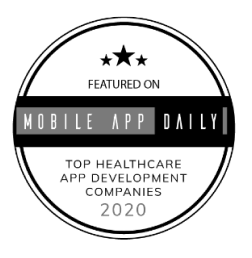 Top Healthcare App Development Companies 2020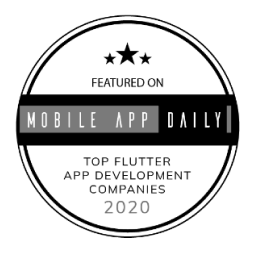 Top Flutter App Development Companies 2020