Digital product consultancy
Building a clear strategy is a must for any successful digital product whether it is a mobile app or web-based application. Every business is unique with its own needs and requirements, which means you need the right people to deliver your vision. Hiring a team of in-house developers, marketers, and branding specialists is time consuming, costly and does not necessarily deliver results.
Fortunately, itCraft's has been helping companies all over the world achieve their digital product goals. No matter if you are at the ideation phase of a new digital product to help grow your business or if you are branching out into a new market, or rebranding an existing product. Our consulting services will ensure you get the most out of the life of your software and continue to be viable for your business and users of the digital product.
Our consulting services have helped businesses transform their ideas into reality with our product discovery services. At this formative stage, many products either don't make it or struggle to succeed. Our team will help you not only develop your idea but see to its future success.
We have a plethora of technology professionals as well as marketing and branding specialists ready and waiting for you. Their job is to ensure that your digital product succeeds over the different lifecycle stages. We even have digital marketing specialists with app store optimisation (ASO) expertise who can ensure that your product is well-positioned for Google and Apple store success.
Transforming your digital product from vision to reality is the core of our service offering. With itCraft digital product consultancy services, we can ensure your investment into your digital projects will be spent in the most efficient way which will bring about the highest business value to you. Contact us for a quote today and get started on your digital product journey.
Digital product consulting services:
Discovery
Discovery is an essential phase in the product life cycle. Without proper evaluation of the idea and analysis of business and user requirements, it is almost impossible for an idea to get off the ground let alone becoming a market success. If you do not accurately prove or disprove the assumptions about your customers, it is possible to waste tens of thousands, if not hundreds of thousands in digital product development which will not match the needs of the market.
Uncover Potential
At itCraft, we understand that this can be a daunting task. But with our product discovery consultancy services led by experienced business analysts and user experience experts, we take a deep dive into your business requirements to develop a digital solution specific to your needs. We can assist you with developing an idea from scratch or nurturing an existing idea that you might be struggling to complete.
It is our belief that a successful product offering should be based on data, research and testing the market to uncover potential. We can help you understand whether your idea is worth pursuing or if it needs further 'tweaking' to be successful.
Workshops
Our product discovery services comprise a series of workshops that will help you better understand your ideas, the value proposition of your product, user personas, commercial goals and business priorities. The result of such a deep analysis of your idea, will create the basis of developing a standout product. Your knowledge of your industry is the most vital piece to the success of these workshops, coupled with our expertise in designing and developing world-class digital products. 
Benefits for everyone
Anyone can benefit from our consultancy services. It doesn't matter if you are a founder of a new startup or a seasoned CTO of a large enterprise; our team is ready to help your specific needs. We understand that each business has its own unique requirements and tailor our services based on precisely what you need.
User Experience (UX)
User experience (UX) is an integral component of any digital product. To be successful, it is essential to understand the needs of your target audience and the commercial goals of the project. Our skilled team uses their years of expertise to run complete UX audits of your digital products. Their understanding of user behaviour will ensure an intuitive user experience for your customers
We are experts
At itCraft, we use state of the art audit tools and our industry knowledge to drive home your project ambitions. Our consultancy experts base their judgment on hard data and evidence to ensure that the user experience is the best version it can be. Our expertise in UX ensures that your program flows seamlessly and remains optimised for SEO and marketing purposes.
User Interfance (UI)
User interface (UI) refers to the way in which users will interact and control your digital product. Building a pleasant UI is essential to the success and overall experience of your project. Our UI designers have their ear to the ground about the latest trends and UI strategies. They will help you identify weak points of your digital product's UI. itCraft UI designers can suggest best practices or provide audit reports that will ensure your digital product is the best possible version it can be.
Interrelation
Remember, UI and UX are interrelated. Your digital product look and feel must be of the highest quality to guarantee success. The importance of these two simply cannot be understated in the technological world. At itCraft, we will empower you to create the most amazing digital experience with our UX/UI audits.
Branding
Branding is what a business needs to break through the chaos in the marketplace and grab the attention of the perfect customer. This is what transforms first-time buyers into lifelong customers and indifferent audiences into brand followers. With the wrong branding, it is impossible to stand out, make an impact and take your business to the next level.
Our branding consulting services offer you the flexibility and know-how to develop a standout, unique brand. We have an experienced team who use their wealth of branding and marketing knowledge to deliver company growth.
When developing a digital product, the design should be consistent with your current branding guidelines. If you don't have a brand book, our branding experts can take you through a branding workshop and based on that create all the 'rules' and prepare files relating to:
brand name

slogan 

colours

logo

tone of voice

story of the brand

sounds

brand hero

idea
itCraft branding services involves an initial assessment of your needs by understanding the nature of your business & industry, product offering and your expectations & goals. We can analyse your existing communication strategy or develop one from scratch. Our team will research your competitors and develop a plan that is specific to your business needs. From this research, we can prepare a list of creative inspirations based on your unique objectives and goals.
With itCraft, our copywriters can help you with brand naming, advertising slogans and digital content that will resonate with your audience across multiple marketing channels. Our designers deliver branding materials based on your chosen creative concept. They implement their knowledge of leading design software and technology to deliver spectacular results.
Discover the power of a great brand with itCraft consulting services.
Source code review
With itCraft source code review, our development team will check the functionality of your existing source code. This service is necessary to garner an understanding of the viability of your organisation's projects. Our team of engineers will assess the existing codebase to review the following:
Project documentation
System architecture
Original development assumptions
Code cleanliness
Technical debt of the code
Development environment (incl. dependencies, libraries, frameworks, language versions, etc.)
External integrations and API's
Based on this analysis, the team will determine a recommendation on how to proceed. Some of the next steps might include:
Refactoring: Following the source code review, it might be necessary to optimise the code or make improvements to ensure that it adheres to the best current developmental practices.
Bug fixes: Depending on your individual needs, itCraft developers will fix any identified bugs, continue to review and make optimisations to the existing codebase.
New features: Based on our typical project workflow, we will record any new features with user stories and collect all business, user and system requirements in a pre-engineering workshop.
Product support: Our development team can provide ongoing support to live products by fixing any future identified bugs and making suggestions and necessary updates based on your company's needs.
Our code review team are experts within the industry. Together, they have a wealth of technological expertise that will ensure optimal results for your business.
Digital marketing
Developing an amazing product should always be the focal point of your company's ambitions. However, once that product has been developed, it doesn't mean that the quality will translate directly to sales. That is why you need a sound digital marketing strategy. Digital marketing is the process of promoting and leveraging your digital products through online marketing techniques such as social media marketing, search engine marketing, and email marketing.
itCraft digital marketing consultancy services will help your company become more accessible to a broader range of potential customers. We will tailor your strategy on actual data based on the performance of campaigns across multiple marketing channels. Our marketing experts have experience in all forms of digital marketing. With itCraft digital marketing consulting services, you have the assurance of marketing expertise and that of our technology experts.
We have over ten years of experience on the market and have helped countless companies, like yours, with their digital marketing strategy. Whether your team needs assistance with market placement, digital marketing campaigns, or Google optimisations, we can help drive home your goals.
We've assisted companies of all shapes, sizes, locations and budgets, covering all sorts of needs and objectives. We make data-backed marketing decisions to ensure the best return on investment.
With our guidance, we can help you better understand your strategic markets and run optimised marketing campaigns across multiple channels. Our digital marketing services will translate to greater product exposure and increased sales for your company.
App Store Optimization
Every day there are countless ideas about the next great application. All over the world, there are people who believe their app will change the way we live, work, exercise, travel or even think. The crazy thing is that you don't even have to know how to code to come up with the next life-altering application.
This is the world that app developers live in. The competition out there is fierce, and developing an amazing app is often not enough to succeed in this ultra-competitive space. In order to be successful, you must build a great app and understand the best marketing strategies to increase the app's visibility for customers from across the globe.
Many people think that adding their app to a store like Google Play will translate to immediate success. In reality, your app is one of countless others and for people to see it, you need a concerted marketing strategy. This process starts before you ever put your app online. You must first consider the name, description, keywords and graphics of the app – each of these factors will influence its position.
The mechanisms for positioning on Google and Apple stores are not as clear as they are for web search engines. With that said, our marketing experts do understand which components are the most important to improve the position and visibility of your app. App store search ranking is influenced by a number of less obvious factors such as reviews, updates, number of downloads, and many other factors.
itCraft app store optimisation consulting services will help deliver growth and greater exposure to your app. Our wealth of experience can assist you in everything from app store marketing optimisation to technology or software updates within the application itself. We take advantage of various tools and solutions that will improve your ASO in both the Apple and Google Play store.
itCraft marketing specialists can also assist you in paid per click (PPC) campaigns within your cost requirements. Paid Google campaigns allow you to create an ad to help assist in the promotion of your app. We measure ad performance on real data and make the necessary adjustments to ensure your app succeeds. Our marketing gurus can assist you with content, campaign names, budget, duration, areas of visibility and much more. Get started on your mobile app journey with itCraft ASO consulting services.
Any great digital product starts from a simple idea. Our digital product consulting services are designed to help everyone – from developing a simple idea to planning a successful product release.
We understand that the greatest products are hatched from a humble idea. With itCraft consulting services, we can help nurture, design, brand and market your idea to customers from across the globe. Be assured, any idea that comes to us is protected under industry NDAs, and we withdraw the right to develop any idea without your consent.
The best way to calculate the cost of your requirements is to reach out and tell us more about your situation. Every situation is unique, and we understand that every client has individual needs. One of the most important variables to consider is time, but as is the scope of your project and its complexity.
For more information, visit our pricing page or simply reach out to us for a more detailed quotation.
At itCraft, we are an agile digital product consultancy company. We work in 2-week sprints, which allows us to prioritise tasks and deliver your project's objectives on time. Our scrum master (aka project manager) works closely with you to ensure that the itCraft team are working on the most critical tasks.
Every day of the sprint, our team meets, which we invite you to be a part of to join the discussion. Rest assured, our focus is always on the needs of our clients, and we want to hear your suggestions. At itCraft, we take great pleasure in delivering projects on time and within budget. We have delivered over 250 projects and look forward to the future working with your business.
itCraft consulting is available to you whenever you need us. We've helped clients with a simple idea to others that have already launched and are looking at pivot options. Our consultancy teams can help transform under-performing marketing campaigns or make suggestions to improve the product itself.
We understand that you have goals and we want to help you achieve them. itCraft consultants will review your digital product's progress and look at ideas for optimisation. Whether it is marketing and branding assistance or even source code reviews for live digital products, we are here for you every step of the way.
Start your new mobile project now.
We are simply the best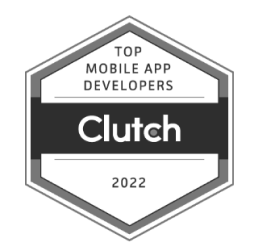 Top Mobile App Developers 2022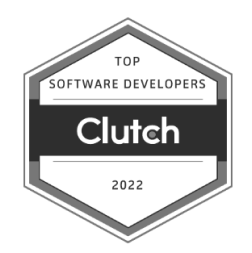 Top Software Developers 2022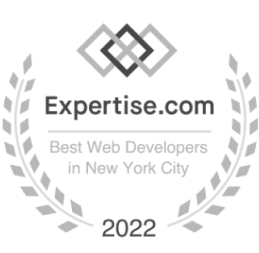 Best Web Developers in New York City 2022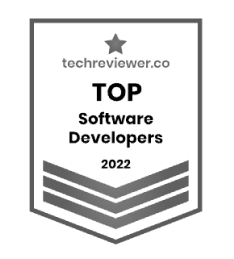 Techreviewer Top Software Developers 2022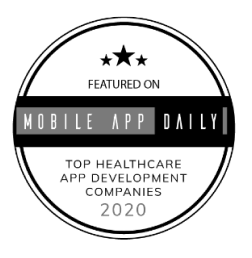 Top Healthcare App Development Companies 2020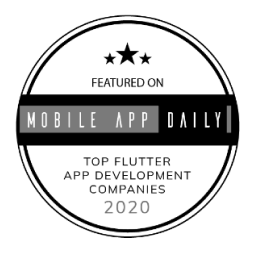 Top Flutter App Development Companies 2020