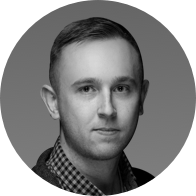 Jakub Dobek
Senior UX/UI Designer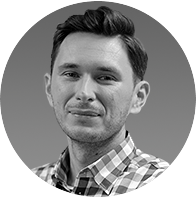 Piotr Niedźwiecki
Senior UX/UI Designer
As UX/UI specialists we strive to deliver clear, smooth, user-centric designs. We focus on people and their experience.
This is how we work
Your idea
The first thing we need before we start working is to understand your business and the idea behind the software you are planning. We will be looking at the bigger picture and with your help figure out how to make your app best reflect your brand and appeal to the Users.
UX Design Process
In this phase our UX designers research your app users' requirements. Based on your User Stories a User Persona – your "typical" target user profile is created. Next steps include creating low/high fidelity model, wireframes and a clickable or static prototype.
UI Design Process
The products of the UX process are now used to create the visual part of your app's Interface. Theme, colors, icons and fonts are chosen and used to design the final look for all of the app's screens.
Deliver
The next phase of development is Product Design. The process here requires considerably more work than the relatively simple analysis. Here, our specialists build a model of your app.
We deliver
The products of the UX/UI design you receive are the map of
your app's screens, the prototype, key visuals and mockups,
files and documentation required for developers to start
their work as well as the ownership of the copyrights.
Talk to us
We are happy to answer any questions you may have about software development. Call or email us directly to discuss your ideas.
You can check
our portfolio
Let our deeds speak for us. Feel free to browse through some of our projects delivered over the last 10 years.